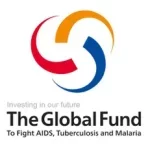 Associate Specialist, Content Development , Operational Communications – GL C – Defined Duration until December 2025
The Operational Communications Team supports implementing countries' communications throughout the life of a Global Fund grant, promoting clearer policies, processes and guidelines. The Associate Specialist creates, reviews and edits technical content, working with different teams across the Secretariat. They will be the main writer for the Operational Communications team and create content across all channels, including: e-mail communications, newsletters, website and intranet content. This position will be heavily involved in translating complex information into clear, simple formats that are easily understood and accessible by and internal audience and also by non-native English speakers from diverse countries and cultures.
Key Responsibilities
Under the supervision of the Lead, Operational Communications, the Associate Specialist will:
 Support the Lead, Operational Communications, to design and plan yearly content for all Operational Communications clients.
 Together with technical teams, ensure complex topics are translated into clear, simple language.
 Working across Op Comms team members and clients, creates content for internal and external audiences, including Engage (intranet), Operational Update (newsletter), Grant Updates (e-mails), Webpages.
 Create, write or edit executive summaries for technical documents.
 Supports editing, review and rewriting of documents as needed.
 Other duties as assigned.
Subject to change by the Executive Director at any time at their sole discretion.
Qualifications
Essential:
 University degree in Communications, public health or international relations or 5 years equivalent work experience.
Desirable:
 Additional qualification in technical and/or policy writing.
Experience
Essential:
 Experience in analyzing, summarizing and explaining complex technical documents or processes.
 Proven ability to work in a multicultural environment and resilience within in a very fast-paced environment.
 Previous work experience working in a complex organization with geographically dispersed staff, particularly in low- and middle-income countries.
 Solid understanding of global health sector in general.
Desirable:
 Global Fund experience in policy and processes.
 Experience working on HIV, TB, malaria or systems for health at the Global Fund or partner organizations.
Competencies
Languages: An excellent knowledge of English and preferably a good working knowledge of French. Knowledge of other languages would be an asset.
Organizational Competencies:
 Global Fund awareness and mind-set (Level 2)
 Service orientation (Level 2)
 Drive for results (Level 2)
 Collaboration (Level 2)
 Interaction (Level 2)
 Adaptability (Level 2)
Functional Competencies:
 Communications – Expert
 Business – Foundational
 Multicultural Understanding – Mastery
 Global Public Health- Foundation
 Geopolitical Awareness – Foundation
 Country Context – Foundation
The Global Fund recruits top-tier talent for our open positions, in support of our mission to end AIDS, tuberculosis and malaria as epidemics.
Explore our vacancies and apply on the Global Fund Careers recruitment system.
More information on working at the Global Fund is available on the Careers section of our main website.
Job Posting End Date
16 March 2023