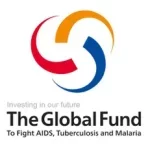 Advisor, Partnerships, Challenging Operating Environments (COE) – GL D – Defined Duration until December 2025
The main role of Specialist COE is to advance the Global Fund commitment to improve effectiveness in COEs through innovation, increased flexibility and partnership, as stated in the Strategic Framework of the 2017-2022 Global Fund Strategy as well as the forthcoming new Strategy 2023-2028. The COE Support Team is in charge of working with concerned Country Teams (CT) to analyze root causes and identify challenges that are driving poor programmatic and financial performance of COE portfolios, based on which necessary adaptation of internal processes, requirements and implementation arrangement and partnership frameworks be promoted. Under the supervision of the Senior Advisor COE, the Specialist COE will lead and ensure effective implementation of the COE Policy, as well as related policy and processes, in close collaboration with other teams in the Grant Management Division (GMD). The Specialist will strengthen tailored approaches that enhance flexibility, innovation, and results by mobilizing cross-functional collaboration across departments, ensure alignment across teams, with a view to enhancing CTs' capabilities to respond rapidly to evolving circumstances in complex emergencies. The Specialist COE will also manage and monitor the Emergency Fund (EF) within the set eligibility criteria and scope to ensure timely approval and top-ups when necessary. The EF has been used to address disease outbreaks, natural or conflict related disaster at times when funding in country could not be reprogrammed. The Specialist COE is also expected to step in and be delegated some roles of the Senior Advisor under limited guidance and represent him/her in both internal and external meetings as required. The Specialist COE will co-lead a COE Working Group comprised of, Regional Managers, Fund Portfolio Managers, Specialists, Program Officers and representatives from other departments (Finance, CRG, ER, TAP, MECA, A2F).
Key Responsibilities
The responsibilities of the Specialist COE include: Partnerships
 Strengthen the Global Fund partnership engagement with the relevant humanitarian and development organizations and donors to attract non-traditional partners to support program delivery at country level and the achievement of results and impact in complex emergencies.
 Lead in managing relationships with the implementer organizations of COE portfolios, including the UN Agencies to ensure effective implementation of COE policy by addressing specific portfolio issues.
 Operationalize strategic partnerships (e.g. UNHCR, IOM, ICRC, WFP) across COE portfolios to showcase best practices.
 Ensure collaborative and effective relationships with key internal and external stakeholders and build trusty partnership in the implementation of the COE policy.
 Represent GMD at meetings and global discussions around humanitarian – development – peace nexus (HDPN) as well as thematic discussion on health for refugees and migrants.
 Develop programs related to health for migrations across country programs by strengthening and strategizing partnership with relevant stakeholders, including WHO, UNHCR and IOM, mobilizing innovative heath financing projects in fragile states.
 Manage and organize COE related meetings, including COE Annual Meetings and COE Working Group Meetings, engaging cross-departmental internal stakeholders and a wide range of operational and technical partners, including senior representatives of Principal Recipients and Sub Recipients.
 Engage with key internal and external stakeholders, including prequalified Emergency Fund partners to ensure coordinated responses to emergencies.
 Strengthen engagement of private sector partners for work in COEs.
Relation Management & Strategy
 Lead internal co-ordination between key internal stakeholders, including COE FPMs and RMs to spearhead innovative practices and mainstream COE policy. This involves organizing internal and external consultations with senior managers and partners working in complex emergencies to strengthen CT's understanding on principles of HDPN Development Advisory Committee Recommendations.
 Manage and coordinate cross-departmental discussion and partners meetings to drive discussions on emergencies and operational plans for fragile settings.
 Advise FPMs and CTs on potential partnership and tailored approaches for COEs; and lead collaboration with partners to seek solutions for operational issues and challenges in COEs.
 Lead coordination with emergency partners and develop partner profiling of the major COE partners in complex emergencies to provide solutions to the challenges faced by the CTs.
Policy Implementation and Knowledge Sharing
 Assess current approaches to program implementation to identify bottlenecks and derive best practices in the strategy to deliver impact in COEs.
 Drive and lead knowledge-sharing on COE related challenges and best practices through COE Working Group and across the organization to engage FPMs and CT members, disease advisors and other relevant stakeholders to promote co-creative learning and internal coordination.
 Develop COE humanitarian profiles and COE inputs for Country Portfolio Reviews through analysis of risks and evolving humanitarian situations in COE countries and manage timely discussions with the CTs to ensure contingency planning.
 Develop guidance, review and revise COE Operational Policy Notes, driving internal process innovation for enhancing efficiency and effectiveness of the COE Policy.
 Ensure access to funding by the COE countries are well tailored per specificities of challenges faced by the countries to align the special needs in COEs with the application lead coordination with external partners, including the UN Agencies and development banks, and to align of global health initiatives in COEs with the Global Fund policy, processes and investment decisions for enhancing impact and coverage of the Global Fund portfolios.
 Manage updates of COE classified countries in coordination with the Risk Department and Operational Efficiency Team; and prepare presentations elaborating rationales for the updated COE list and qualitative adjustment to be submitted to Executive Grant Management Committee (EGMC).
 Develop concept papers and prepare presentations for prioritized partners/stakeholders.
Trainings
 Coordinate the training/knowledge-sharing program on HDPN in the COEs, targeting relevant internal and external stakeholders.
These activities will be conducted in close cooperation with the COE CTs, and other teams in GMD and beyond, including External Relations, Strategy & Policy Hub, CRG, Program Finance, Access to Funding Department and TAP Disease Advisors etc.
Subject to change by the Executive Director at any time at his/her sole discretion
Qualifications
Essential: Master Level preferably in public health, development, economics, international / public affairs, including social science and political science or an equivalent combination of academic/professional qualifications and experience.
Experience
Essential:
 Extensive experience in a partnership management role in international emergency and/or development organizations, involving relation management with multi-disciplinary and multi-sector partners.
 Professional experiences and proven capabilities in developing high-quality documentation such as guiding notes, briefing notes, policy briefs and talking points, for key stakeholders, including the Board, committees, senior management, and partners, as well as beneficiaries of services.
 Professional field experiences in developing countries and/or emergency settings.
 Work experience with the Global Fund internal processes, policies and guidelines.
 Experiences with projects related to displaced populations, i.e. refugees and IDPs in international organizations.
 Track record in representing and participating in inter-agency meetings, such as the UN inter-agency initiatives and committees related to SDGs, humanitarian and development topics.
 Professional experiences in working with national governments, authorities and senior officials in developing countries.
 Proven excellent ability to draft and develop project proposals, such as proposals for thematic evaluations pertinent to global health, as well as development and emergency related topics.
Desirable:
 Experience in supervising and giving guidance to project consultants.
Competencies
Languages: An excellent working knowledge of spoken and written English and preferably a good working knowledge of French. Knowledge of other languages would be an asset.
Organizational Competencies:
 Global Fund awareness and mind-set (Level 2)
 Service orientation (Level 2)
 Drive for results (Level 2)
 Collaboration (Level 2)
 Interaction (Level 2)
 Adaptability (Level 2)
Functional Competencies:
 Analytical (Level 2)
 Project Management (Leve2)
 Communications (Level 2)
 Operational Policy (Level 2)
 Risk (Level 2)
 Geopolitical Awareness (Level 2)
 Multicultural (level 2)
Other Competencies
 Project Management
 Policy Acumen
 Negotiation and Communication
 Geopolitical awareness
 Organization and Planning
 Knowledge management and reporting
The Global Fund recruits top-tier talent for our open positions, in support of our mission to end AIDS, tuberculosis and malaria as epidemics.
Explore our vacancies and apply on the Global Fund Careers recruitment system.
More information on working at the Global Fund is available on the Careers section of our main website.
Job Posting End Date
26 March 2023