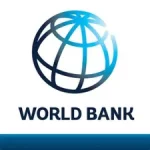 Closing date: Monday, 20 March 2023
Knowledge Management / Communications Consultant
Start Date: March 27, 2023
Express Interest By: 3/20/2023
Duration: 150
Topics: Not Available
Business Function: Not Available
Skills: Knowledge Management;Communications;Excellent writing, proofreading and editorial skills;Content analyses and Information Architecture;Experienced in content management and knowledge bases;Excellent attention to details;Ability to analyze documentation and design web mockups/prototypes;Strong critical thinking and organizational skills, with the ability to manage multiple assignments and produce high-quality content by specified deadlines;Experience in copywriting and technical writing is a plus;Familiarity or willingness to learn SharePoint CMS;Good design sense and familiarity with Adobe or Canva;
Language Skills: English
Assignment Location: United States
Institution: IBRD
VPU: Office of the WBG HR Vice President (HRDVP)
Contact Person: Edita Andreis ([email protected])
Task Description: PaC (Formerly known as HR) Knowledge Management Team is seeking a consultant with a background in Knowledge Management, Communications, Journalism or related field to join our team. The ideal candidate will work closely with us to improve the quality of content and user experience on our PaC web platforms; contribute to the development of KM products, conduct analyses of our existing website content, and offer recommendations for improved content structure and designs, from an informational and visual standpoint.
Some of your responsibilities will include:
 Content Audits and Inventory Reports across several PaC platforms to identify content gaps, assess the content quality and effectiveness, reviewing content structure and organization to determine whether it is intuitive and user-friendly;
 Editorial QA of website content in terms of content review, copy-editing, style adherence, formatting and link checking.;
 Content Preparation for FAQs Chatbot Implementation;
 Review and analyze business requirements or client documentation to come up with webpage content structure and related mockups and wireframe designs;
 Assist with content development and platform migration of GM Portal geared towards WBG relocating staff and families;
 Writing and/or designing knowledge products such as one-pagers, key pointers, process guides, lessons learned, session highlights, and similar.
 Other duties as required.
Refer to the attached TOR for more details. As you can see, your contributions will play an integral role in enhancing the effectiveness and usability of our KM products, web platforms and overall user experience.