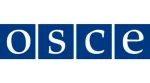 Closing date: Thursday, 23 March 2023
Background:
In order to address cross-border aspects of Explosive Hazards in Central Asia (CA), the Republic of Tajikistan requested the OSCE Programme office in Dushanbe (POiD) for assistance in establishing effective working relations with neighbouring states in the field of mine action. In a response to this request the OSCE POiD developed ExB project "Integrated Co-operation on Explosive Hazards Programme (#5500426), which was launched in August 2013. One of the objectives of the ICExH programme is to foster dialogue through technical cooperation, with and among individual participating states in Central Asia with a potential of CA states to contribute to stabilization of Afghanistan by addressing primarily Explosive Hazards related issues as well to exchange technical experience and best practices with Afghan experts.
With the purpose of support the implementation of the ICExH programme the office initiated the web-page platform within the Cooperation Support Cell (CES). Objectives of the ICExH website are outreach of technical information as well as the information dissemination on the ICExH programme activities to targeted audience and donors.
The website provides following content:
 General information on the project such as background information, justification, objectives, anticipated results and activities;
 Specific information on the project activities to include event and training calendar, overview of the training courses and its' programmes, specific reports from the project activities, news and photo gallery;
 Reference information and communication tools to include the list of contacts within the project and referrals to national expert/professional institution in CA and outside;
 Closed access web-based training materials and experiences sharing platform supported by the web-page.
Objective of Assignment:
The project therefore requires the specialist's services in support of the project's web page and other consultancy and technical requirements related to preparation of designing of training and promotion materials. An Expert/Consultant should be the Tajik national and be fluent in three languages as so the ICExH website published in three (3) languages, i.e. in English, in Russian and in Tajik.
Duration of Assignment:
2 months in the period from 1 April – 31 May, 2023.
Tasks and Responsibilities:
Under the supervision of Programme Officer of ICExH Project, CST-RC Unit, the consultant will be responsible for:
 Consultancy and technical support of the ICExH website;
 Creation of video film in 4K resolution with a frame rate of 30fps on the project activities, short introduction of the project and its activities, video films and photos during the Regional events of the project (details will be discussed separately);
 Developing visibility materials on conducted EOD, PSSM and Medical courses and events for ICEXH Project and Donors portfolio;
 Renewing and updating of functionalities of the ICExH website;
 Establishment, uploading and updating of files and related materials for the ICExH website in three languages (English, Russian and Tajik) for 2023;
 Keeping the articles, press releases and photos of the website updated in languages (English, Russian and Tajik);
 Designing of training and promotion materials;
 Preparing a handover package and to train the MOD/REHTC staff how to operate and manage the website;
 Optimizing webpage for organic search traffic (SEO optimization);
 Updating the Webpage calendar for 2023;
 Full re-designing of website;
 Updating content management system;
 Adding extra functionality to website (video library, online registration on courses, dynamic banners and etc.);
 Updating PHP version;
 Updating MySQL version;
 Performing other related work if required.
Deliverables:
 Project's web page for 2023 updated and renewed;
 Type form for course registration—the interactivity to engage participants from the start;
 Design features of training and promotion materials developed;
 SEO optimization (search engine optimization tools) fixed;
 Video film/photos on project activities prepared/developed;
 Visibility materials prepared and delivered.
The expected outputs/deliverables should be provided by the end of the consultant's contract period.
For more detailed information on the structure and work of the OSCE Programme Office in Dushanbe, please see: http://www.osce.org/programme-office-in-dushanbe
Necessary Qualifications:
 First-level university degree in Computer Science, Information Technology, Database Management, Software Development, Mathematics, Statistics or other related field(s);
 Advanced knowledge of the modern web development technologies, HTML, ASP, PHP, SQL, Java Script, knowledge on web designing and development of websites;
 At least six (6) years of experience in IT sector and web developer (experience of work with international organization is an asset);
 Proven experience in web development field, solid portfolio of accomplished web projects;
 Good personal and communication skills and ability to establish and maintain effective working relations in a multi-cultural and multi-ethnic environment with sensitivity and respect for diversity;
 Good written and oral communication skills in Tajik, Russian and English languages;
 Demonstrated gender awareness and sensitivity, and an ability to integrate a gender perspective into tasks and activities;
 Ability and willingness to work as a member of team, with people of different cultural, and religious backgrounds, different gender, and diverse political views, while maintaining impartiality and objectivity.
Remuneration Package:
Remuneration will be based on the selected consultant's/expert's qualifications, experience, the tasks and deliverables for this position and in accordance with the OSCE established rates.
Please note that this consultancy position is open to citizens of Tajikistan only.
If you wish to apply for this position, please use the OSCE's online application link found under https://vacancies.osce.org/.
The OSCE retains the discretion to re-advertise/re-post the vacancy, to cancel the recruitment or to offer an appointment with a modified job description or for a different duration.
Only those candidates who are selected to participate in the subsequent stages of recruitment will be contacted.
The OSCE is committed to diversity and inclusion within its workforce, and encourages qualified female and male candidates from all religious, ethnic and social backgrounds to apply to become a part of the Organization.
Candidates should be aware that OSCE officials shall conduct themselves at all times in a manner befitting the status of an international civil servant. This includes avoiding any action which may adversely reflect on the integrity, independence and impartiality of their position and function as officials of the OSCE. The OSCE is committed to applying the highest ethical standards in carrying out its mandate. For more information on the values set out in OSCE Competency Model, please see https://jobs.osce.org/resources/document/our-competency-model.
Please be aware that the OSCE does not request payment at any stage of the application and review process.
Additional Information
 Issued by: OSCE Programme Office in Dushanbe
 Requisition ID: TAJ000032
 Contract Type: Special Service Agreement (SSA) / Consultant
 Grade: No grade
 Job Type: Consultant
 Number of posts: 1
 Location: TAJ – OSCE Programme Office in Dushanbe, Dushanbe
 Issue Date: Feb 13, 2023
 Closing Date: Mar 23, 2023
 Job Field: Information Technology and Information Management