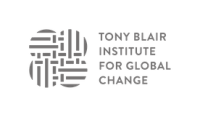 Job Description
At the Tony Blair Institute for Global Change, we work with political leaders around the world to drive change. We help governments turn bold ideas into reality so they can deliver for their people. We do it by advising on strategy, policy and delivery, unlocking the power of technology across all three. And by sharing what we learn on the ground, so everyone can benefit. We do it to build more open, inclusive and prosperous countries for people everywhere.
We are a global team of nearly 800 changemakers, operating in more than 30 countries, across five continents. We are political strategists, policy experts, delivery practitioners, technology specialists and more. We speak more than 45 languages. We are working on over 100 projects, tackling some of the world's biggest challenges. We're all here at TBI to make a difference.
In a world of ever more complex challenges, we believe diversity of background and perspective is a strength. We pride ourselves on a culture that values and nurtures difference. We are dedicated to unlocking potential, not only for the countries we work in but also for each of our team members. No matter where you're from or who you are, if you're passionate about the transformative power of progressive politics, we invite you to build a better future with us.
We are seeking a highly experienced and knowledgeable Senior Advisor Tourism to provide expert guidance and support in the development and enhancement of tourism-related initiatives. As a Tourism Advisor, you will play a crucial role in advising government agencies, organizations, and stakeholders on tourism strategies, policies, and programs. Your expertise will be instrumental in fostering sustainable tourism practices, enhancing visitor experiences, and driving economic growth through tourism development.
Company: Tony Blair Institute for Global Change
Location: Ghana
State: Jobs in Accra
Job type: 

Full-Time

Job category: International Jobs in Ghana
The ideal candidate will possess a deep understanding of the tourism sectors, strong analytical and problem-solving skills, and the ability to navigate complex stakeholder environments. The role will be based in Nairobi, Ghana, or London.
We encourage early application as we reserve the right, if required, to close this role ahead of the date advertised.
Key Responsibilities
Advisory support and expertise:
Provide cross cutting sector support in development of tourism sector strategies and policies, collaborate with government bodies and stakeholders to formulate comprehensive tourism strategies that align with regional and national goals.
Tourism ecosystem development advisory including, identification of market trends, target segments, and tourism product development.
Maintain relentless focus on our clients' needs, i.e., political leaders' most pressing challenges and priorities, and the development of practical, politically sensitive solutions Tourism Sector Development
Support organisational learning on Tourism as part of our broader learning and development agenda
Shape and embody a positive culture that drives ambition, innovation, and delivery
Leadership & offer development:
Work with a small team of experts and support the development of TBI's unique way of delivering economic development advisory support for senior political leaders
Lead creation of toolkits with which other TBI teams can engage to develop and guide clients on Tourism Sector development.
External engagement:
Represent TBI at international and continental to show case our work and strengthen the voice of partner governments in the global arena.
Contribute to written thought leadership and publications
Person Specification
This is a senior role requiring an exceptional candidate:
A bachelor's or master's degree in tourism management, business administration, economics or a related field.
Proven experience (over 7 years) in the field of Tourism Sector Development with a focus on policy formulation, program design, and implementation and strong knowledge of global tourism trends, sustainable tourism practices.
Comfortable working with and advising Senior Government Officials
Experience with stakeholder management, relationship building and "getting things done" in complex organizations
Excellent communication and interpersonal skills, with the ability to engage and influence a wide range of stakeholders, including government officials, industry representatives, and development partners.
Proven project management skills, with the ability to handle multiple tasks and prioritize effectively.
Experience in working in multicultural and multidisciplinary teams.
A track-record developing frameworks and toolkits to enable organisations and colleagues to deliver effectively
Fluency in English is required with proficiency in an additional language relevant being an added advantage
Willingness to travel frequently to project countries.


Method of Application

Closing Date : 2nd October, 2023