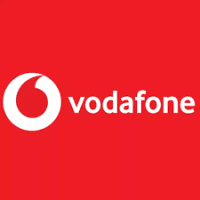 Job Description
To safeguard and grow revenue from allocated Education and Technology accounts through account planning and opportunity management and relationship building, meet annual targets for sales and revenues and drive profitability margins and customer satisfaction.
Company: Vodafone Ghana
Location: Ghana
State: Ghana
Job type: 

Full-Time

Job category: IT/Telecom Jobs in Ghana
Role Responsibility

Provide account data to the Sales Manager for developing a sales plan and monitoring its implementation
Leadership/membership of virtual account teams to meet targets for profitability and revenues
Develop regional contact strategies and regional account development plans (ADP) for each of the allocated accounts
Develop a pipeline of prospects which are systematically qualified, managing the decision-making process within allocated accounts to ensure sales prospects are closed
Exercise thought leadership at Board level within the allocated accounts, demonstrating an understanding of the business strategies and communications dependencies of the customer; and presenting the compelling value proposition of Vodafone Enterprise Sales
Identify sales training and development needs and manage skills enhancement for self and the virtual account team
Ensure integrated channel management, supported by appropriate systems such as CRM; use knowledge management to increase the professionalism of account management
Full integration of quality management processes within all sales activities for the allocated accounts, ensuring effective deployment on a day-to-day basis
Use relevant metrics and measures to routinely monitor progress against targets and take appropriate action to ensure targets are met or exceeded
Provide sales performance data to support management decision-making
Ensure full compliance with telecommunications license provisions, sector regulations and competition laws
Technical/ Professional Competencies

Degree in Business Studies or equivalent
5 years' experience of sales /account management in an enterprise solutions (preferably in Telecoms)
Consultative-based selling skills
Detailed understanding of the enterprise solutions needs of the regional corporate
Ability to exercise "thought leadership" throughout Vodafone Ghana and customer organisations
Self motivated and self starting, with the resilience to drive sales opportunities through to their final successful conclusion
A solid commercial understanding of how Enterprise Sales products can be applied to create commercial value in customers' businesses
Not a perfect fit?
Worried that you don't meet all the desired criteria exactly? At Vodafone we are passionate about Inclusion for All and creating a workplace where everyone can thrive, whatever their personal or professional background. If you're excited about this role but your experience doesn't align exactly with every part of the job description, we encourage you to apply as you may be the right candidate for this role or another role, and our recruitment team can help you see how your skills fit in.
Method of Application
CLICK TO APPLY.
Closing Date : 2nd October, 2023