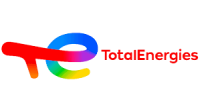 Job DescriptioN.
Profil du candidat
A good degree in engineering or building technology ( Preferably Second Class ) with 3-5 years relevant work experience.

Company: TotalEnergies
Location: Ghana
State: Ghana
Job type: 

Full-Time

Job category: Oil and Gas Jobs in Ghana

Membership in a related professional body.
A post-graduate qualification would be an advantage.
Must be honest, trustworthy, hardworking and be a computer literate.
Must be prepared to work beyond normal hours.
Possession of a driver's license would be an advantage.
Activités
HSEQ – At all times remain cognizant of the company's safety requirements in regard to the position and conduct, including abiding by the 1 2 golden rule on safety. Report all cases of near miss encountered and use STOP card where necessary.
Obtaining Proposals/quotations from reputable contractors/suppliers, evaluating proposals/quotations and negotiations best commercial terms, purchase discounts, payment terms, delivery periods, warranties etc.
Approving purchase requisitions in Optima, ensuring that correct material code, (quantities and unit prices have been inputted and that proposals/quotations from approved suppliers are attached.
Prepare the quarterly purchasing performance initiatives in AGORA.
Updating the supplier master data – Supplier List.
Follow up on open purchase orders to ensure on-time delivery of materials and services.
Provide optima end-user support.
Ensure a minimum of 5 suppliers on each supplier panel in the approved Suppliers' List to ensure the company.
Obtains goods/services at competitive prices.
Ensure appropriate supplier prequalification.
Conduct annual supplier visits and evaluations where due.
Launching tenders (via ARIBA -E@SY, E-Tendering tool), analysis and presenting award recommendations to the Tender/Local Contracts Committee through the PM.
Conduct safety inspections of 1 service station/project site quarterly.
Monitor open tenders for technical Goods and Services to ensure timely response by suppliers/contractors.
Prepare tender presentation slide for review by Purchasing Manager before tender committee meeting.
Act for the Purchasing Assistant during his vacation.
Contexte et environnement
With one main sea port, there is always the risk of delays in the clearing of imported equipment and spares required for the operations of TPGL.
Suppliers for packaging materials for locally blended lubricants are limited both in number and in capacity.
Difficulty in ascertaining the veracity of information provided by suppliers/contracts.


Method of Application

Closing Date : 2nd October, 2023