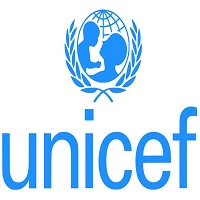 Closing date: Wednesday, 22 March 2023
General
Description of assignment title: Water, Sanitation and Hygiene (WASH) Officer
Assignment country: Zambia
Expected start date: 03/27/2023
Sustainable Development Goal: 6. Clean water and sanitation
Volunteer category: National UN Volunteer Specialist
DoA reserved for persons with disabilities: No
Host entity: UNICEF
Type: Onsite
Duration: 12 months
Number of assignments: 2
Duty stations: Chipata, Mongu
Details
Mission and objectives
UNICEF helps build a world where the rights of every child are fully realized. It is our conviction that nurturing and caring for children are the cornerstones of human progress. UNICEF was created in 1946 to work with others to overcome the obstacles that poverty, violence, disease and discrimination place in a child's path. It has global authority to influence decision-makers, and a wide variety of partners at grassroots level to turn the most innovative ideas into reality. For 70 years, UNICEF has been working on the ground in 190 countries and territories to promote children's survival, protection and development. The world's largest provider of vaccines for developing countries, UNICEF supports child health and nutrition, good water and sanitation, quality basic education for all boys and girls, and the protection of children from violence, exploitation, and AIDS. UNICEF is funded entirely by the voluntary contributions of individuals, businesses, foundations and Governments.
Context
Zambia is located in Southern African and has a population of approximately 18 million people . A survey conducted in 2018 indicated that 15% of children under the age of 5 years in Zambia had diarrhoea within the two weeks prior to the survey and 34.6% were stunted. Global evidence shows linkages between consumption of poor-quality water, diarrhoea and waterborne diseases and may contribute to child stunting. The UN Volunteer will support the Water, Sanitation and Hygiene (WASH) section focusing on providing water and sanitation support to provincial and district government counterparts, whilst facilitating ground level work for contractors and consultants on WASH activities.
Task description
Under the overall supervision of the UNICEF WASH Specialist, the UN Volunteer will undertake the following tasks:
 Monitor UNICEF funded end-use, private sector, construction, and behavior change work at the village level;
 Engage district governments counterparts on matters related to UNICEF WASH activities;
 Coordinate field aspects of youth engagement changemaker workshops with UNICEF "YES" team;
 Facilitate village, district, and provincial WASH level work for UNICEF contractors and consultants;
 Act as a Liaison with contractors leading household water quality, handwashing, menstrual hygiene, and sanitation private sector engagement activities;
 Conduct Knowledge management activities, such as: summarizing information in graphic format, map locations of work for donor reports, write monitoring reports, contribute to SharePoint tracking documents/files and draft knowledge management articles;
 Perform other tasks related to service delivery as assigned.
Eligibility criteria
Age: 27 – 80
Nationality
Candidate must be a national or legal resident of the country of assignment.
Requirements
Required experience
3 years of experience in WASH, community development, private sector development, youth engagement, or behavior change;
 Demonstrated interest/experience in Community Development, Behavior Change, Youth Engagement, Entrepreneurship, Adult Education, Water, Sanitation, Hygiene, and Menstrual Hygiene activities;
 Advanced computer skills (i.e., Word, Excel, PowerPoint, Microsoft Calendar, Social media, and others) is required. Ability to create maps in google earth, mwater, or GIS is an added advantage;
 Demonstrated dedication to rural development, and equity and inclusion;
 Experience with Household water treatment, sanitation business development, WASH in healthcare facilities, WASH linkages to nutrition and local government, WASH and climate change, and commercial water utility experience would be an added asset;
 Professionalism and ability to work with partner organizations including government at the provincial and district levels;
 Motivated to contribute towards peace and development and to serve others;
 Excellent interpersonal, networking and communication (verbal and written) skills;
 Planning and organizing skills;
 Willingness to contribute and work as part of a team;
 Flexible and open to learning and new experiences;
 Ability to gather and analysis data and conduct research;
 Respect for diversity and adaptability to other cultures, environments and living conditions;
 Fluency in spoken and written English language is required;
 Demonstration of high-quality written English, such as published papers is an advantage;
 Previous experience as a volunteer and/or experience of another culture, (i.e., studies, volunteer work, internship) would be highly regarded.
Area(s) of expertise
Development programmes
Driving license
–
Languages
English, Level: Fluent, Desirable
Required education level
Bachelor degree or equivalent in Public Health, Environmental Health, Community Development, Development Sciences or related fields.
Competencies and values
 Accountability
 Adaptability and Flexibility
 Commitment and Motivation
 Commitment to Continuous Learning
 Communication
 Ethics and Values
 Integrity
 Knowledge Sharing
 Planning and Organizing
 Professionalism
 Respect for Diversity
 Technological Awareness
 Working in Teams
Other information
Living conditions and remarks
Zambia is a landlocked, middle-income country with a population estimated at 18 million. Lusaka became the capital city of Zambia in May 1935. Lusaka's central position in Zambia and its pleasant climate were two of the main reasons for its selection as the capital. It is a metropolis, which provides a home to about two and nine million (2.9m) inhabitants of different nationalities. It has grown to become the seat of the Government of the Republic of Zambia and as such all diplomatic missions, international organizations, industrial and commercial entities are based there. Its political, social, economic, and cultural significance has also increased through the years. Public transport is provided by private operators using minibuses and taxis. The bus routes are not mapped, and roads are less congested. Good modern housing for rent is available on the open market. The official language is English, which is widely spoken. The country is generally food secure, with sufficient local fresh fruits and vegetables available in the markets, as well as various dairy, poultry, and meat products. There are several international schools using the Cambridge GCSE or IGCSE syllabi, from key stage one through to A levels. Health conditions are generally good, although malaria is prevalent. Zambia is generally a safe place to live in, although not free of crime. Some prudence is required. For more info, visit: http://www.zambiatourism.com; https://www.unv.org/.
Inclusivity statement
United Nations Volunteers is an equal opportunity programme that welcomes applications from qualified professionals. We are committed to achieving diversity in terms of gender, care protected characteristics. As part of their adherence to the values of UNV, all UN Volunteers commit themselves to combat any form of discrimination, and to promoting respect for human rights and individual dignity, without distinction of a person's race, sex, gender identity, religion, nationality, ethnic origin, sexual orientation, disability, pregnancy, age, language, social origin or other status.
Reasonable accommodation
UNICEF offers reasonable accommodation for UN Volunteers with disabilities. This may include, for example, accessible software, travel assistance for missions or personal attendants. We encourage you to disclose your disability during your application in case you need reasonable accommodation during the recruitment process and afterwards in your assignment.
Note on Covid-19 vaccination requirements
In addition to duty station-specific vaccine requirements, appointments are subject to confirmation of fully-vaccinated status against SARS-CoV-2 (Covid-19) with a World Health Organization (WHO)-endorsed vaccine, which must be met prior to taking up the appointment. It does not apply to UN Volunteers who will work remotely and are not expected to work on or visit UNICEF premises, programme delivery locations or directly interact with communities UNICEF works with, nor to travel to perform functions for UNICEF for the duration of their contracts.