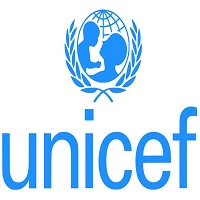 Closing date: Wednesday, 22 March 2023
General
Description of assignment title: Social Policy Officer (Public Finance for Children)
Assignment country: Malawi
Expected start date: 04/03/2023
Sustainable Development Goal: 17. Partnerships for the goals
Volunteer category: National UN Volunteer Specialist
DoA reserved for persons with disabilities: No
Host entity: UNICEF
Type: Onsite
Duration: 12 months (with possibility of extension)
Number of assignments: 1
Duty stations: Lilongwe
Details
Mission and objectives
UNICEF works in some of the world's toughest places, to reach the world's most disadvantaged children. To save their lives. To defend their rights. To help them fulfill their potential. Across 190 countries and territories, we work for every child, everywhere, every day, to build a better world for everyone. And we never give up. UNICEF Malawi Country Programme (2019-2023) is aligned with the Government of Malawi's Growth and Development Strategy (MDGS III) and the United Nations Development Assistance Framework (UNDAF). The programme supports the Government of Malawi to meet its commitment to respect, protect and fulfil children's rights in line with international conventions and standards. The country programme is guided by the principles of children's rights, equity, gender equality, inclusion and resilience, and supports evidence-based, integrative and innovative programming. The vision is that "all girls and boys in Malawi especially the most disadvantaged and deprived, realize their rights". The programme focuses on early childhood (parenting, high-impact social services, early stimulation and learning), middle childhood and adolescence (learning, multi-sectoral services, active citizenship), communities (decentralized services and systems, community ownership, social norms), programme effectiveness (monitoring, evaluation, HACT, Innovation, Social Protection and Social Policy and External Communication. The programme is based on "leaving no child behind", realizing 'rights for all children in Malawi'.
Context
The overall goal of the UNICEF Malawi Country Programme of Cooperation, 2019-2023, is to contribute to the Government of Malawi's efforts to implement and decentralize policies related to children, focusing on the most disadvantaged and deprived, to have their rights progressively respected and fulfilled so they can survive, grow and develop to their full potential in an inclusive and protective society. The country programme is aligned with country and UNICEF regional and global priorities and expected to contribute to Malawi Vision 2063, MIP1, and the United Nations Development Assistance Framework (UNDAF), 2019-2023, while concurrently working toward the achievement of the Sustainable Development Goals (SDGs). The Social Policy Officer reports to the Social Policy and Economic Specialist under the leadership of Chief of Social Policy Section. Under the guidance and supervision of the Social Policy and Economic Specialist, the Social Policy Officer will provide support evidence generation and provide capacity building for Government and CSOs in the areas of (a) child poverty; (b) social sector financing; (c) budget transparency, accountability, and oversight; and (d) fiscal decentralization and sub-national Public Finance Management (PFM). Specifically, the Social Policy Officer will: Assist in generating evidence and analysis on size, composition, equity, efficiency, effectiveness and transparency of local and national budgets to influence social sector spending. Support in identifying and implementing system strengthening activities in the area of upstream PFM at national and sub-national level. Support in generating and analyzing evidence on child poverty and vulnerability to inform Government and UNICEF programming. Assist in advocating for more efficient, effective and sustainable financing for social sector service delivery with Government, Parliament and other relevant stakeholders.
Task description
Within the delegated authority and under the supervision of Social Policy and Economic Specialist the UN Volunteer, Social Policy Analyst (PF4C) will perform the following tasks: A. Budget Analysis, Tracking and Influencing Regularly support the collection, analysis, and user-friendly presentation of data on macro fiscal and social sector variables, with a bearing on child wellbeing. Support updating of budget trackers with new budget and expenditure data on social sectors such as health, education, WASH, social welfare, child immunization and nutrition. Support rapid analysis of the National Budget to identify key budgetary trends and issues for engagement with Parliament. Assist in the production of the 2023/24 national and sectoral budget briefs analyzing the size, composition, and equity of national budgets and offering insights on efficiency, effectiveness and transparency of public spending on social sectors. Undertake regular macro-fiscal analysis and monitoring to inform UNICEF's work on public finance for children (PF4C) Support in advocacy and influencing activities with Parliament, Ministry of Finance, Line Ministries, and other relevant stakeholders. B. Support UNICEF's work on Fiscal Decentralization Support the strengthening of local government authorities (LGAs) budgets and alignment to the Malawi Implementation Plan (MIP-1) and Malawi Vision 2063 Support in capacity building of key Local Government staff on planning, budgeting and reporting C. Support UNICEF's work on the Disability Trust Fund Support the MoGCDSW in the operationalization of the Disability Trust Fund (DTF), including development of strategic and investments plan. Furthermore, UN Volunteers are encouraged to integrate the UN Volunteers programme mandate within their assignment and promote voluntary action through engagement with communities in the course of their work. As such, UN Volunteers should dedicate a part of their working time to some of the following suggested activities: Strengthen their knowledge and understanding of the concept of volunteerism by reading relevant UNV and external publications and take active part in UNV activities (for instance in events that mark International Volunteer Day) Be acquainted with and build on traditional and/or local forms of volunteerism in the host country. Provide annual and end of assignment self- reports on UN Volunteer actions, results and opportunities. Contribute articles/write-ups on field experiences and submit them for UNV publications/websites, newsletters, press releases, etc. Assist with the UNV Buddy Programme for newly arrived UN Volunteers. Promote or advise local groups in the use of online volunteering or encourage relevant local individuals and organizations to use the UNV Online Volunteering service whenever technically possible.
Eligibility criteria
Age: 27 – 80
Nationality
Candidate must be a national or legal resident of the country of assignment.
Requirements
Required experience
3 years of experience in the field of Public Finance, Economics or related fields Demonstrated experience in working with multiple stakeholders across government and civil society in the areas of PFM and decentralization. Experience in macro-economic modelling or economic statistics is considered a strong asset. Good coordination and negotiating skills, project management and time management skills. Proven experience in the preparation of costing models, investment cases, surveys or other evidence generation activities to support improved investments in social sectors. Ability to assess and present mac-economic situation to influential audience is a strong asset. Takes responsibility to respond to service needs promptly and proactively. Demonstrates a high degree of integrity, reliability and honors matters of confidentiality. Ability to handle work quickly and accurately under time constraints. Solid overall computer literacy, including proficiency in various MS Office applications (Excel, Word, etc.) and email/internet; familiarity with database management; and office technology equipment. Self-motivated, ability to work with minimum supervision; ability to work with tight deadlines.
Area(s) of expertise
Economics and finance
Driving license
–
Languages
English, Level: Working knowledge, Required
Required education level
Master degree or equivalent in social sciences, preferably economics.
Competencies and values
Integrity: Maintains high ethical standards; takes clear ethical stands; keeps promises; immediately addresses untrustworthy or dishonest behavior; resists pressure in decision-making from internal and external sources; does not abuse power or authority. Commitment: Demonstrates commitment to UNICEF's mission and to the wider UN system; demonstrates the values of UNICEF in daily activities and behaviors; seeks out new challenges, assignments and responsibilities; promotes UNICEF's cause. Communication: Speaks fluently; expresses opinions, information and key points of an argument clearly; presents information with skill and confidence; responds quickly to the needs of an audience and to their reactions and feedback; projects credibility; structures information to meet the needs and understanding of the intended audience; presents information in a well-structured and logical way. Working with people: Shows respect for the views and contributions of other team members; shows empathy; listens, supports and cares for others; consults others and shares information and expertise with them; builds team spirit and reconciles conflict; adapts to the team and fits in well. Drive for results: Sets high standards for quality of work; monitors and maintains quality of work; works in a systematic, methodical and orderly way; consistently achieves project goals; focuses on the needs and satisfaction of internal and external partners; accepts and tackles demanding goals with enthusiasm.
Other information
Living conditions and remarks
Malawi is a unique country and Lilongwe is a unique (humanitarian) operation. It provides for an interesting and enriching environment, but also requires a mature level of cultural awareness, as well as more stamina and commitment than elsewhere to make life comfortable and affordable. Therefore, flexibility and the ability and willingness to live and work in harsh and potentially hazardous conditions, involving physical hardship and little comfort, are essential. As this is a national UN Volunteer assignment, the UN Volunteer will be responsible for arranging his/her own housing and other living essentials. National UN Volunteers are part of the malicious insurance plan.
Inclusivity statement
United Nations Volunteers is an equal opportunity programme that welcomes applications from qualified professionals. We are committed to achieving diversity in terms of gender, care protected characteristics. As part of their adherence to the values of UNV, all UN Volunteers commit themselves to combat any form of discrimination, and to promoting respect for human rights and individual dignity, without distinction of a person's race, sex, gender identity, religion, nationality, ethnic origin, sexual orientation, disability, pregnancy, age, language, social origin or other status.
Reasonable accommodation
UNICEF offers reasonable accommodation for UN Volunteers with disabilities. This may include, for example, accessible software, travel assistance for missions or personal attendants. We encourage you to disclose your disability during your application in case you need reasonable accommodation during the recruitment process and afterwards in your assignment.
Note on Covid-19 vaccination requirements
In addition to duty station-specific vaccine requirements, appointments are subject to confirmation of fully-vaccinated status against SARS-CoV-2 (Covid-19) with a World Health Organization (WHO)-endorsed vaccine, which must be met prior to taking up the appointment. It does not apply to UN Volunteers who will work remotely and are not expected to work on or visit UNICEF premises, programme delivery locations or directly interact with communities UNICEF works with, nor to travel to perform functions for UNICEF for the duration of their contracts.