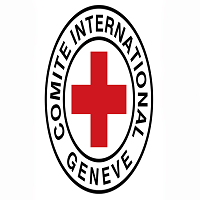 Please note that the ICRC is not a UN-system organization.
The International Committee of the Red Cross (ICRC) is an impartial, neutral and independent organization whose exclusively humanitarian mission is to protect the lives and dignity of victims of armed conflict and other situations of violence and to provide them with assistance.
The ICRC is mandated to work in countries affected by armed conflict or other situations of violence. The ICRC is present in over 80 countries and has some 19,000-field staff.
In 2014, the ICRC expanded its presence to Ukraine. There are more than 600 ICRC staff working in Kyiv, Dnipro, Poltava, Vinnytsia, Lviv, Donetsk, Luhansk, and Odesa.
The ICRC is looking for an enthusiastic and motivated person to fill the position of Water and Habitat Interpreter in its sub-delegation in Dnipro.
Purpose:
Under the supervision of the WatHab Team Leader, WatHab Interpreter supports the WatHab team to implement engineering projects within the scope of the ICRC's Water and Habitat assistance objectives. The WatHab Interpreter helps WatHab engineers to communicate clearly and consistently by providing translation/interpretation services from one or more languages into Ukrainian, Russian or English or editing services into Ukrainian, Russian or English. S/he helps to carry out the needs assessments and surveys. S/he is responsible for the verbal translations/interpretations during field visits and official meetings as well as for writing translations of correspondence and project documentations.
Functional general responsibilities:
•Translates/Interprets from one or more languages into Ukrainian and/or edits a wide range of ICRC texts, within agreed deadlines, ensuring high quality and appropriate terminology.
•May advise colleagues from other parts of the organization on linguistic issues.
•Gets involved in ad hoc or ongoing projects (e.g. terminology).
•Uses and suggests updates to terminology.
•Proactively collaborates with external translators when volumes require extra resources.
•Advises on sensitivities regarding the use of national languages in the delegations
•Performs various office work which requires computer knowledge and secretarial skills
•Ensure information flow within the Department / Sub-Delegation
•Creates and maintains paper or electronic files up to date
•Support Engineers in field activities
Required Qualifications and Skills:
 Specific degree is not required; however, it is a must to be fluent in Ukrainian, Russian and English, with the ability to interpret and translate technical engineering terms and concepts both orally and in writing.
 Advance studies in engineering or a related field would be an asset.
 Experience interpreting and translating texts from English to Ukrainian and Russian and vice versa.
 Excellent communication and interpersonal skills with the ability to work with people from diverse backgrounds and cultures.
 Familiarity with international development and humanitarian organizations and the context of their work would be an asset.
 Ability to work effectively under pressure and within tight deadlines.
 Ability to adapt quickly to new situations and to work effectively in a team environment.
Social package and other benefits:
 Official employment according to Ukrainian labour law
 Annual paid 20 workdays vacation
 Medical insurance for employees and family
 ICRC Institutional training
 Individual development covered by ICRC
 Foreign language courses
 Convenient office location in the city centre
Starting date: ASAP
How to apply:
Please submit your CV, along with your motivation letter in English and salary expectations to the attention of the Human Resources Department.
Application deadline: 10/03/2023
Only candidates meeting the above-mentioned criteria will be considered and contacted for tests and/or interviews. No inquiries by phone, please.
ICRC is Equal Opportunity Employer giving the highest priority to staff safety and security.
For more information, visit the website: http://www.icrc.org/