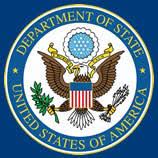 The U.S. Mission to Nigeria comprises of the Embassy in Abuja, FCT, and the Consulate General in Lagos. U.S. Consulate General Lagos is the Mission's representative to the Nigerian people in the southern region.
We are recruiting to fill the position below:
Job Title: USAID Development Program Assistant (Current Mission Employees Only) (72062022R10001)
Announcement Number: Abuja-2022-125
Location: Abuja
Hiring Agency: Embassy Abuja
Series/Grade: LE – 4005 8
Promotion Potential: LE-8
Work Schedule: Full-time – 40 hours per week
Supervisory Position: No
Relocation Expenses Reimbursed: No
Travel Required: Occasional Travel
Overview
Hiring Path: Open to the public
Who May Apply/Clarification From the Agency:

For definitions use URL www.usaid.gov/ads/policy/glossary
Employees of Mission – Nigerian Citizens and Permanent Residents only.

Security Clearance Required: Public Trust – Background Investigation
Appointment Type: Permanent
Appointment Type Details: Five (5) years renewable, estimated to start on or after February 2023.
Summary
Serves as Program Assistant for USAID/Nigeria's Program Office. Performs the full range of program and administrative functions essential to the efficient performance of the Program Office, which is responsible for primary support to technical offices and the Mission for developing, implementing, and achieving USAID development objectives as defined in the USAID country strategy. The incumbent, as the Exchange Visitor coordinator, manages Visa Compliance for Mission-sponsored exchange visitors.
Duties
Programmatic Support 50%:
Assists with preparation, response, and tracking of Program Office programmatic procedures and correspondence by preparing original correspondence and tracking documents within stipulated time frames and in compliance with Agency guidance and using Google Suite tools.
Engages with relevant Washington offices and the Mission's technical offices and Office of Acquisition and Assistance to coordinate the Mission's review of and responses to unsolicited proposals and applications. Receives, logs, and manages responses to Mission concurrence requests.
Assists in the preparation, review, and submission of procurement requisition packages using the Global Acquisition and Assistance System (GLAAS).
Provides secondary support for mission funding submissions into the Agency's electronic field support database to advance programmatic activities implemented through Washington-managed implementing mechanisms.
Administrative support 30%:
Using Agency electronic systems, provides a wide range of administrative support services, including maintaining calendars, organizing, and scheduling meetings for Program Office team members, preparing, and issuing meeting invitations and notices, and managing meeting logistics (IT support, procurement requests for refreshments, venue rental, material support).
Composes original non-technical correspondence, including responses to unsolicited proposals and applications; researches and assembles information for various reports, briefing, and conferences.
Prepares routine reports, briefing, preparations, and analyses; follow up with Mission staff members to ensure commitments are met; edits written products, prepared by or provided to the Supervisory Program Officer.
Assists in or assumes the preparation of travel arrangements, including trip requests, vehicle and expediter requests, and travel vouchers.
Prepares electronic country clearance (eCC) requests for temporary duty (TDY) guests of the Program Office using the established US government eCC system; makes or follows up on logistics (lodging, transportation, and other arrangements) using State Department electronic work order request system as required.
Arranges and updates schedules and materials for TDYers.
Exchange Visitor coordination 20%:
Serves as the Mission coordinator and principal advisor to technical offices on ADS chapter 252, Visa Compliance for Exchange Visitors. Manages visa requests and compliance for USAID sponsored training and exchanges per ADS requirements.
Instructs training nominees on visa requirements, manages training-related information in the Agency's tracking and reporting system according to most updated agency requirements.
Communicates orally and in writing with sponsoring offices and counterpart partners regarding required documentation and procedures for exchange visitors.
Qualifications and Evaluations
Education Requirements:
Education: Completion of Secondary School and an additional two (2) years of Post-Secondary Studies is required.
Experience:
Must have at least three (3) years of progressively responsible administrative and clerical experience.
This should include experience in related work with overseas development organizations, other donor organizations, host-country government organization, or private sector institutions.
Job Knowledge:
General knowledge of secretarial regulations and procedures, including filing protocols and good office management practices, as well as strong knowledge of Google Suite and Microsoft Office software is required.
Skills & Abilities:
Proficiency in operating computers with standard software, including Microsoft Word, Excel, PowerPoint, and other software programs is required.
Testing of computer and software skills may be requested of candidates.
Must be proficient in using the internet and e-mail.
The incumbent must be able to prioritize and complete tasks quickly and efficiently; must be highly motivated, dedicated, a self-starter, and able to work in challenging and stressful environments; have excellent interpersonal skills, ability to work in a team setting; and ability to easily interact with tact and diplomacy when interacting with high level officials and grassroots organizations.
Excellent organizational skills, and ability to perform under pressure is required.
Language:
Level IV (fluency) in English language, oral and writing is required.
Physical Demands:
The work requested does not involve undue physical demands.
Evaluations:
Applicants who clearly meet the minimum Education, Experience and basic eligibility requirements will be further evaluated based on scoring of the Evaluation Factors listed below. The highest-ranking applicants may be selected for an interview.
Evaluation Factors:
Knowledge – 15 points
Skills and Abilities – 10 points
Language Skills – 5 points
Interview Performance – 70 points
Total Possible Points: 100 points
Applications that do not meet the required minimum qualifications will not be scored. Candidates meeting the required qualifications for the position will be evaluated based on information presented in the application. USAID reserves the right to conduct interviews with the top ranked short-listed candidates. If the interview is conducted, the interview will be one of the determining factors in the final selection.
USAID is an Equal Opportunity Employer:
All qualified candidates will be considered regardless of age, race, color, sex, creed, national origin, lawful political affiliation, non-disqualifying handicap, marital status, sexual orientation, affiliation with an employee organization, or other non-merit factor.
Management may consider the following when determining successful candidacy: nepotism, conflicts of interest, budget, and residency status.
Other Information:
Marketing Statement:
USAID is an independent Federal Government agency that receives overall foreign policy guidance from the Secretary of State. With headquarters in Washington, D.C., USAID fosters transformational development around the world.
Our work supports economic growth and trade; agriculture and the environment; education and training; democracy and governance; global health; global partnerships and humanitarian assistance.
We operate in the following regions of the world: Afghanistan and Pakistan, Africa (all of Africa), Asia, Europe and Eurasia, Latin America and the Caribbean and the Middle East.
For more information about USAID, visit: http://www.usaid.gov
Remuneration
N9,688,215 annually
Agency Benefits
As a matter of policy, and as appropriate, a PSC is normally authorized the following benefits and allowances:
Benefits:
Health Insurance
Annual Salary Increase (if applicable)
Annual and Sick leave
Annual Bonus
Allowances (as applicable):
Transportation Allowance
Meal Allowance
Miscellaneous Allowance
Housing Allowance.
Application Closing Date
14th November, 2022.
Method of Application
Interested and qualified candidates should:
Click here to apply online
Click here to download AID 309-2 form (PDF)
Important Information
Eligible applicants are required to complete this on-line application process and submit any applicable required documents by 11:59 p.m. GMT on the closing date of this announcement.
Eligible Offerors are required to complete and submit the offer form AID 309-2. (Offeror Information for Personal Services Contracts with Individuals); AND a current resume that provides the same information as AID 309-2 form.
Offeror submissions must clearly reference the Solicitation number on all offeror submitted documents.
All documentation that supports or addresses the requirements listed above (e.g., certificates of education (degree), NYSC certificate/exemption etc.) MUST be attached to the application. Please note that all required documents must be received by the closing date online, and that we will determine your eligibility and qualifications based solely on the material received by the closing date.
A type-written and signed application letter specifically applying for this position and addressing the minimum requirements as advertised.
Ensuring Adequate COVID-19 Safety Protocols for Federal Contractors – The Offeror will be required to show proof that the Offeror is fully vaccinated against COVID-19 on or before the first date of onboarding, or submit an approved reasonable accommodation to the CO. If the contractor does not meet this requirement the contract may be terminated.
Required Documents:
Current Resume and AID 309-2 form
Signed Cover Letter
Relevant Certificates
University Transcripts
List of 3 References
Next Steps:
Selection Process:
After the closing date for the receipt of applications, applications will initially be screened for conformity with the minimum requirements and a short list of applicants developed.
Following this initial review and short listing, a Technical Evaluation Committee (TEC) will convene to review applications that meet the minimum requirements and evaluate them in accordance with the evaluation factors (1-3). Applications from candidates which do not meet the minimum requirements will not be evaluated.  As part of the selection process, finalist candidates will be interviewed.  Only shortlisted applicants will be contacted.  No response will be sent to unsuccessful applicants.
USAID reserves the right to interview only the highest ranked applicants in person or by phone OR not to interview any candidate.
Applicants are required to provide three (3) reference persons who are not family members or relatives, with working telephones and email contacts. The references must be able to provide substantive information about applicant's past performance and abilities. Reference checks will be made only for applicants considered as finalists. If an applicant does not wish for the current employer to be contacted as a reference check, this should be stated in the resume. Note that if an applicant had a previous position with USAID, you must list your previous supervisor as a referee.
Ensuring Adequate COVID-19 Safety Protocols for Federal Contractors – The Offeror will be required to show proof that the Offeror is fully vaccinated against COVID-19 on or before the first date of onboarding, or submit an approved reasonable accommodation to the CO. If the contractor does not meet this requirement the contract may be terminated.