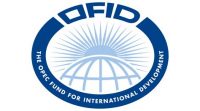 The OPEC Fund for International Development is a multilateral development finance institution established in 1976. Our 12 Member Countries are:  Algeria, Ecuador, Gabon, Indonesia, the Islamic Republic of Iran, Iraq, Kuwait, Libya, Nigeria, Saudi Arabia, the United Arab Emirates, and the Bolivarian Republic of Venezuela.
We are recruiting to fill the position below:
Job Title: Climate Change Specialist
Location: Austria
Job Profile
The OPEC Fund applies its Environmental and Social Policy to all its financing, both public and private, including syndication.
The Fund aims to ensure that all financing activities are sustainable, inclusive and equitable in adherence to the principles of the Environmental and Social Policy as well as the larger goal of SDGs and Paris Agreement.
In this pursuit, it is of paramount interest to conduct effective due diligence of the financing activities, identify appropriate environmental and social risks and impacts and address management measures in collaboration with the development partners. Simultaneously, OPEC Fund is also committed to the global agenda for response to risks pertaining to Climate Change.
OPEC Fund is aligned with the Policies and approaches of the MDB Community is measuring its climate finance in investments and actively explore opportunities to contribute to climate adaptation, resilience and mitigation.
Subsequently, the Fund aspires to conduct project preparation in a manner so that the elements of climate change are effectively elucidated and opportunities for climate financing are appropriately explored
Duties and Responsibilities
Policy assurance and review:
Conduct review of the Climate Action Plan, decipher the objectives in to actionable items and provide guidance to the Investment teams accordingly with reference to its application in different financing activities
Review the Climate Action Plan and update it from time to time to be abreast with the most recent developments in the area
Work with peers of other MDBs and develop a framework for Paris Alignment
Prepare a guideline for Climate risk screening of projects
Review and Assessment:
The Specialist will be responsible for implementing the objectives of the Climate Action Plan of the institution and ensure that all financing projects are subjected to climate proofing
The Specialist will review whether projects are eligible for climate adaptation and if needed work with  the Investment team and Borrower to explore possibilities of conducting climate vulnerability exercises for climate adaptation
The Specialist will determine whether projects are eligible for climate mitigation and subsequently work on accounting for climate mitigation
The Specialist will develop templates for reviewing projects for climate resilience, adaptation and mitigation
The Specialist will keep him/herself abreast with the methodologies used in the Joint MDB Framework and the work conducted by UNFCCC and Joint MDB Framework on Climate Finance activities
Participate in Mission /Workshops on Climate Change and conduct necessary networking with partner organisations  climate risk vulnerability and mitigation
Reporting:
Prepare guidance notes Climate finance accounting
Review and update Climate Action Plan for the OPEC Fund on an annual basis
Information and business advice:
Assist Senior Advisor. Environment and Social for capacity building of internal and external stakeholders
Knowledge management:
Undertakes training on Climate Change related thematic issues and participates in international platforms including UNFCCC on Climate Change issues
Stakeholder management and engagement
Represents OPEC Fund at select external industry events and builds relationships with external experts and energy clients;
Perform other related duties as assigned by Senior Advisor, ESG.
Qualifications and Experience
A Master's Degree in Environmental Sciences, Engineering, Environmental Economics, or similar discipline.
5 – 10 years of experience acquired in an internationally reputable DFI, MDB or consultancy firms with direct exposure on:

Climate risk vulnerability assessments and mitigation plans
Accounting for Climate finance, in terms of climate adaptation and mitigation
Paris agreement and conditions for alignment

Experience in working on Climate Change assessments and accounting for Climate Finance.
Experience of working in developing countries.
Excellent written and verbal communication skills in English. A good working knowledge of Arabic, French, and/or Spanish is an asset.
Competencies
Able to work efficiently in a well-structured, focused manner setting clear priorities.
Excellent ability to work in an international multi-cultural environment, with sensitivity and respect for diversity.
Ability to think strategically and creatively.
Technical competency in Climate Change risk assessment and accounting climate adaptation and mitigation essential.
Technical competency in Policy work on Climate Risk vulnerability analysis and mitigation measures.
The candidate will need to have solid experience on Climate Change and accounting methodologies.
Application Closing Date
Not Specified.
Method of Application
Interested and qualified candidates should:
Click here to apply online