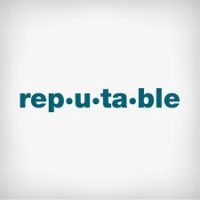 Company: A Reputable Private Hospital
Location: Ghana
State: Ghana
Job type: Full-Time
Job category: Healthcare Jobs in Ghana
Job Description
As an Ultra sonographer at our facility you will be at the forefront of diagnostic medical imaging. You will play a pivotal role in providing accurate and timely ultrasound examinations, contributing to the diagnosis and treatment of various medical conditions, and ensuring the comfort and satisfaction of our patients.
Key Responsibilities:
Conduct high-quality ultrasound examinations following established protocols.
Analyze and interpret ultrasound images to identify abnormalities or anomalies.
Ensure patient comfort and safety throughout the examination process.
Collaborate with physicians, radiologists, and healthcare professionals to discuss findings and plan patient care.
Maintain accurate patient records, generate comprehensive reports, and adhere to quality control standards.
Keep abreast of the latest advancements in ultrasound technology and medical imaging techniques.
Qualifications and Requirements:
Degree in Diagnostic Medical Sonography or a related field (Bachelor's degree preferred).
Allied Health Professional Council license or registration.
Clinical training and hands-on experience in ultrasound imaging.
Proficiency in operating ultrasound equipment and software.
Strong knowledge of human anatomy and pathology.
Exceptional communication and interpersonal skills.
Attention to detail and strong problem-solving abilities.
Commitment to ethical and professional standards.
Benefits:
Competitive salary commensurate with experience.
Healthcare benefits package.
Continuing education opportunities.
Supportive and collaborative work environment.
Access to cutting-edge medical technology.
Method of Application
CLICK TO APLY
Closing Date : 30th November, 2023