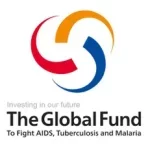 Translations Coordinator, Communications Department – GL B – Defined Duration until December 2025
The Translation Team supports the Global Fund's commitment to inclusive communications with all stakeholders through the translation of core documents into multiple languages used across the Global Fund partnership. The unit contributes to the efficiency of the Global Fund by ensuring staff and partners have the information they need to deliver their work, in the appropriate language, and ensuring that translated documents are clear and consistent and follow the Global Fund style. The Translation Coordinator manages the roster of external suppliers, receives translation requests and assigns them through workflows, provides administrative and technical assistance to increase efficiency of the Translations Team, and maximize the use of Computer Assisted Translation (CAT) tools for internal and external translators.
Key Responsibilities
 Manages the roster of external translators: assigns tasks, receives quotes, creates new suppliers in the system, provides support with RFQs, and maintains contact information and calendars of availability.
 Oversees translations-related POs and budgets, processes quotes and invoices.
 Produces SOPs for coordination tasks and external translators.
 Reviews documents received for translation, clarifies with clients the scope of work and the target languages, makes sure that all documents are clear and ready to be translated.
 Prepares documents for translation (i.e., ensuring editable and compatible formats, calculating word counts, processing pre-translation, etc.).
 Cleans translated documents before delivery (finalizes layout).
 Oversees workflow of translation requests, assigns translation projects to in-house translators and external contractors in multiple languages.
 Discusses and sets timelines with clients.
 Coordinates versions of documents for large projects with frequent updates.
 Maintains CAT tools and systems to improve speed, accuracy, and consistency of translations.
 Provides technical support to translators for CAT tools and is the intermediate between the team and the technical support from the CAT tool manufacturer.
 Provides admin support to Translations Lead as required.
 Other relevant duties as assigned.
Subject to change by the Executive Director at any time at their sole discretion.
Qualifications
Essential: Post-secondary certification/diploma or other relevant certification
Experience
Essential:
 Experience providing administrative and budgetary support
 Experience handling high volume work, fast-paced environment requiring coordination with a large number of stakeholders
 Experience with a project management system, including a client portal and workflows
 Experience keeping track of invoices and processing them in a financial system
Desirable:
 0-2 years of relevant experience
 Proven ability to working in a multicultural environment
Competencies
Languages: Excellent knowledge of English and preferably a good working knowledge of French or Spanish. Knowledge of any of the following languages would be an asset: Portuguese, Arabic, Russian, Italian, German, Japanese).
Organizational Competencies:
 Global Fund awareness and mind-set – Level 1
 Service orientation – Level 2
 Drive for results – Level 1
 Collaboration – Level 1Working with Others
 Interaction – Level 2
 Adaptability – Level 1
Functional Competencies:
 Multicultural Understanding – Foundation
 Project Management – Mastery
 Negotiations – Foundation
Desirable:
 Solid knowledge of MemoQ
 Knowledge of global health and/or the Global Fund
The Global Fund recruits top-tier talent for our open positions, in support of our mission to end AIDS, tuberculosis and malaria as epidemics.
Explore our vacancies and apply on the Global Fund Careers recruitment system.
More information on working at the Global Fund is available on the Careers section of our main website.
Job Posting End Date
16 March 2023