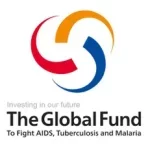 Under guidance with minimal supervision by Access to Funding (A2F) management, the Coordination Officer will work as part of a team, responsible for facilitating and contributing to the functioning of the Technical Review Panel (TRP), Grant Approvals Committee (GAC) and the A2F department, through managing the high-level communication and administrative aspects of the TRP and GAC Secretariats as well as the A2F department overall. These coordination roles are key to ensure effective and efficient operations. The Coordination Officer may be asked to coordinate the engagement of the TRP and GAC leadership with Secretariat, Board and/or bilateral and multilateral and civil society partners, to seek feedback and to share lessons learned and inputs to the Global Fund (GF) strategic decisions. Furthermore, they will ensure robust contracting processes with external suppliers and timely budget monitoring, as well lead event management and meeting coordination, including virtual and in-person events for over 100 people. This can include travel coordination and translation coordination. They will contribute knowledge, expertise and experience to the development and improvement of Global Fund-wide policy and processes in relevant areas, such as conflict of interest, event management, contracting and travel policies, and may also mentor more junior members of Access to Funding on expert areas. This role requires the ability to coordinate high level representation and communication and to contribute to the development of communication messages including their contextual appropriateness and diplomacy.
Key Responsibilities
Each Coordination Officer in the A2F department may be asked to be responsible for one of more of the following areas, while assisting the other Coordination Officers with their responsibilities in periods of workload peaks or absences. Responsibilities can also shift in focus over time in the funding cycle, hence each Coordination Officer should be able to perform any of the following: TRP Coordination:
 Executive communication management: Ensures high level representation and communication of the TRP leadership at the Board, its committees, in particular the Strategy Committee, the GAC and with technical partners.
 Coordinates and manages implementation of TRP meetings including both in-person and remote meetings for over 100 people.
 Independently conducts research for TRP meeting venues, negotiates conferencing rates and presents recommendations on event management investments.
 Assumes responsibility for logistics arrangements of at least 6 large TRP meetings in a 3-year cycle and several TRP working groups or ad-hoc meetings or participation in other meetings, such as Board, Strategy Committee, Independent Evaluation Panel, etc.
 Proactively organizes travel and per diem for all TRP members.
 Ensure the efficient uploading of on-line materials for TRP reviews.
 Supports TRP Review Forms and shares recommendations with Country Teams.
 Maintains and regularly updates the TRP membership database (with details on over 100 members), tracking changes to areas of expertise and conflict of interest.
 Ensures optimal utilization of TRP membership pool, including coordination of selection of relevant members for each TRP Window.
 Coordinates and supports TRP Leadership on areas including Conflict of Interest (COI) management of TRP members, preparing leadership call agendas, and supporting materials, performance assessment, updating of operating manual and preparation of presentations on request.
 Coordinates contracting processes and contracts of over 100 TRP members.
 Maintains financial tracking of Operational Expenses (OPEX) related to TRP expenses.
 Works in close cooperation with Sourcing for preparation and negotiation of contracts.
 Monitors timely execution of high volume of complex contracts and respective payments, identifies balances for reinvestment.
 Advises Team on current procurement regulations.
GAC Coordination:
 Executive communication management: Ensures high level representation and communication of the GAC Secretariat and the GAC Executive with bilateral, multilateral, civil society, and technical partners. Supports the development of the monthly GAC report to the Board and coordinating responses to Board Constituent questions.
 Coordinates and manages implementation of GAC meetings including both in-person and remote meetings for over 80 people.
 Assumes responsibility for logistics arrangements of approximately 10 pre-GAC and 10 Plenary GAC meetings a year, including drafting meeting agenda and coordinating input and feedback from relevant Global Fund Country Teams, Regional Managers, Department Heads, and external partners.
 Manages discussion boards related to each grant, synthesizes, and communicates input during GAC meetings.
 Conducts due diligence on pre-GAC grant submissions and communicates findings to Country Teams, ensuring compliance before final GAC submission.
 Ensure the efficient and time-sensitive uploading of grant materials on-line for GAC plenary and executive reviews, and for Board review.
 Maintains and regularly updates the GAC membership database, tracking changes to representation from all constituencies and related conflict of interest.
 Coordinates relevant Executive members for each GAC meeting. Coordinates and supports GAC Leadership on COI management of GAC members, leadership meetings, updating of operating manual and preparation of presentations for each meeting.
 Maintains financial tracking of OPEX related to GAC expenses.
A2F Department Coordination:
 Coordinates and manages implementation of monthly A2F department meetings and weekly A2F management meetings.
 Supports hiring managers to promptly recruit for vacancies. This includes raising requisitions, acting as interface with HR on the recruitment process, drafting contract and memo content as needed, and coordinating approvals.
 Acts as the A2F focal point on HR and consultant procurement matters and remains up to date with a comprehensive understanding of HR and Supply Operations rules and regulations applicable to the work of the department.
 Undertakes analysis of budgetary issues, tracks expenditures and develops appropriate recommendations to optimize use of budget. Proactively provides regular updates to budget holder, advises on balances, spending requirements and deadlines, prepares reforecast exercises. Coordinates the quarterly and annual budgeting exercise for the Team.
 Manages translation coordination of Funding Request documents, liaising with external suppliers to ensure on-time and quality delivery. Manage detailed tracking of invoices against estimates.
 Manages the A2F inbox, coordinating correspondence with internal and external partners.
 Organizes high level or complex meetings on behalf of the Department Head and managers, event management for external retreats, and partner meetings.
 Coordinate with other Strategic Investment & Impact Division (SIID) officers and assistants to ensure smooth operations and deliver synergies across departments in the SIID division.
 Coordinate onboarding program and induction material for new staff members.
 Ensure new staff members have the necessary equipment, office space, etc. on their entry.
 General document management for the department.
Subject to change by the Executive Director at any time at their sole discretion.
Qualifications
Essential:
 University degree in public health, business, public administration or a related field, or equivalent professional training or study/work experience.
Desirable:
 University degree with specialized training in relevant fields.
Experience
Essential:
 Experience in office coordination and management, including coordinating for senior representatives;
 Proven experience in conducting contracting processes and monitoring budgets;
 Experience in arrangement and management of logistics for meetings, including in implementing countries;
 Track record of being a reliable and highly proactive team member with a focus on accuracy, quality and professionalism;
 Proven ability to deliver results under tight timeframes and pressure;
 Experience solving problems with a customer-focused approach;
 Proven adaptability and flexibility in working in a complex and dynamic environment;
 Demonstrated advanced skills in Excel, PowerPoint, and electronic file storage, data management and information retrieval.
Desirable:
 Work experience in one or more implementing countries, preferably in disease programs or development;
 Familiarity supporting governance or technical review committees;
 Work experience related to the Global Fund's mission.
Competencies
Languages: An excellent knowledge of English and preferably a good working knowledge of French. Knowledge of other languages would be an asset.
Organizational Competencies:
 Global Fund awareness and mind- set Level 1
 Service orientation Level 2
 Drive for results Level 1
 Collaboration Level 1
 Interaction Level 1
 Adaptability Level 1
Functional Competencies:
 Project Management Foundation
 Business Foundation
 Communications Foundation
 Operational Policy Foundation
The Global Fund recruits top-tier talent for our open positions, in support of our mission to end AIDS, tuberculosis and malaria as epidemics.
Explore our vacancies and apply on the Global Fund Careers recruitment system.
More information on working at the Global Fund is available on the Careers section of our main website.
Job Posting End Date
19 March 2023