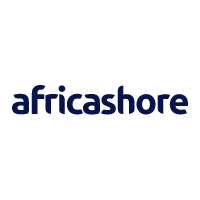 Job Description
Position : Technical Back Office for NOC Support – Remote Freelance Job
We are looking for 10 Technical Back Office For NOC Support to work remotely as Freelancer for our client, an international software company.
The Technical Back Office is responsible for providing advanced technical support, monitoring network infrastructure, and engaging in software engineering activities related to Level 3 support and Change Request programming. This role ensures the smooth operation of network services, resolves complex technical issues, and contributes to the development and enhancement of software systems in a dynamic IT environment.
Mission:
Ensure Service Availability and Performance: Provide Level 3 support for escalated technical problems to ensure maximum service availability and performance of computer and telecommunication networks and systems to meet business needs and minimize downtime.
Monitor Systems: Continuously monitor computer systems using various tools to identify hardware, software, and environmental issues. Conduct root cause analysis (RCA) when problems are detected.
Troubleshoot Problems: Triage and troubleshoot issues within defined areas, following standard operating procedures (SOP). Coordinate with third-party vendors, customer contacts, or other IT teams for comprehensive solutions.
Track Issues: Carefully track and document all defects and resolutions in detail, contributing to the NOC's knowledge base and maintaining system health records. Update ticketing systems as necessary.
Report Incidents: Escalate complex technical issues that require immediate response or troubleshooting to management following SOP. Collaborate with other IT resources, third parties, or vendors for faster resolutions, obtaining proper approvals. Maintain effective communication channels within and outside the team to keep all stakeholders informed.
Collaboration: Collaborate with other IT teams and service providers to resolve complex network issues.
Collaborate with software development teams to implement changes, enhancements, and fixes as per Change Requests (CRs).
Collaborate with stakeholders to document CR programming outcomes and obtain approvals.
Required profile for job ad : Technical Back Office for NOC Support – Remote Freelance Job
Bachelor's degree in Network Engineering, Software engineering or related.
1-3 years of experience as a NOC backend engineer or similar role.
Certifications:
Relevant certifications such as:
CISSP (Certified Information Systems Security Professional)
MCIPT (Microsoft Certified IT Professional certification)
MCTS (Microsoft Certified Technology Specialist certification)
Cisco Certification
CompTIA Network+
or software development certifications may be beneficial.
Technical Skills:
Strong knowledge of networking protocols and technologies.
Familiarity with version control systems and software development best practices.
Server hardware experience with Cisco UCS, HP, and Dell blade systems.
Experience working in a large distribution or manufacturing environments
Networking protocols: such as TCP/IP, BGP, OSPF, VLANs, VPNs, and MPLS.
Network Monitoring Tools: Such as:  Nagios, Paessler PRTG, Zabbix, SolarWinds, Icinga, WhatsUp Gold, NetFlow, Spiceworks, Zenoss.
Job criteria for job ad : Technical Back Office for NOC Support – Remote Freelance Job
| | |
| --- | --- |
| Job category : | |
| Industries : | IT, software engineering, Internet |
| Employment type : | |
| Region : | Ashanti – Brong Ahafo – Central – Eastern – Greater Accra – Northern – Upper East – Upper West – Volta – Western – International |
| City : | Remote Freelance Job |
| Experience level : | |
| Educational level : | |
| Key Skills : | |