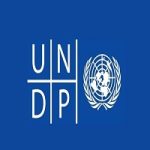 Closing date: Thursday, 27 April 2023
Job Identification : 9894
Locations : Belgrade, Serbia
Posting Date : 04/13/2023, 02:00 PM
Apply Before : 04/28/2023, 03:59 AM
Degree Level : Advanced/Postgraduate Degree
Job Schedule : Full time
Agency : UNDP
Grade : NPSA-9
Vacancy Type : National Personnel Service Agreement
Practice Area : Governance
Bureau : Regional Bureau for Europe and the CIS
Contract Duration : 1 Year with Possibility for extension
Education & Work Experience : Master's Degree – 2 year(s) experience OR Bachelor's Degree – 4 year(s) experience
Required Languages : Serbian and English
Vacancy Timeline
2 Weeks
Mobility required/no mobility
no mobility required
Job Description
Background
UNDP is committed to achieving workforce diversity in terms of gender, nationality and culture. Individuals from minority groups, indigenous groups and persons with disabilities are equally encouraged to apply. All applications will be treated with the strictest confidence.
UNDP does not tolerate sexual exploitation and abuse, any kind of harassment, including sexual harassment, and discrimination. All selected candidates will, therefore, undergo rigorous reference and background checks.
Project Description
UNDP Serbia has been supporting the Ministry of Finance of the Republic of Serbia since 2013 to build capacities for an effective coordination and management, economic reforms, accession negotiations as well as for fulfilling the economic and political criteria for European Union (EU) membership. "Support to strengthening technical capacity and institutional development of the Ministry of Finance and coordination in the field of economic governance" project implementation started in 2018. In order to fulfil the economic and political criteria for EU membership, as well as to create a stable economic and monetary environment, the Republic of Serbia has to ensure further strengthening of administrative capacities and stability of its institutions. The main project activities are focused on the provision of capacity building support and analysis of the current economic environment, as well as the support in the implementation of fiscal risk management strategy and methodology through monitoring fiscal risks with specific focus on risks arising from activities of state owned companies.
The lack of systematic monitoring of fiscal risks in the previous years has led to difficulties in resource planning and poses risks of unexpected budget expenditures, distorting the use of resources, leading to sub-optimal spending with compromised results and objectives. Moreover, some explicit and implicit contingent liabilities materialized in recent years. These include bailouts of state-owned enterprises (SOEs) and commercial banks or payouts following floods. In response to these challenges, the Ministry of Finance (MoF) and the Ministry of Economy (MoE) started to monitor state owned enterprises (SOEs). In the current pandemic situation, risks such as those stemming from the worsening of SOE balance sheets and the deterioration of the financial sector will exacerbate the impact on the fiscal outlook.
Financial support to SOEs through subsidies, activation of state guarantees, and other means has been a significant burden on the state budget. A large number of state-owned enterprises (SOEs) were in need of financial support from the state over the past decade due to registered losses and liquidity issues. At the same time, its downsizing has social implications, regulated prices, low collection from other public sector entities, etc. Although there was a decrease in the level of the state financial support through subsidies in the past few years, those still averaged in the period 2014-2018 to around EUR 200 million, considering public enterprises only. Similarly, debt servicing from the state budget based on the activation of state guaranteed loans to SOEs, amounts to approximately EUR 300 million annually. There are other means of ad-hoc financial, as well as indirect support to SOEs, such as tolerating that SOEs delay payments of taxes and other contributions, allowing arrears to build up among SOEs, as well as between SOEs and the public sector.
The Government cannot influence the external risks, such as natural disasters or global financial crisis; however, it is possible to define exit strategies that could mitigate their effect (maintaining stability in good times, so as to make room for the adequate response of fiscal policy in times of recession or crisis, insurance in case of natural disasters, etc.). Internal risks, i.e. their materialization, are the consequence of the public sector activities, hence the probability of their materialization may be influenced by the Government decisions and policies. Identifying the biggest fiscal risks that may affect public finances in the medium term is the starting point for better fiscal risk management. There are detailed data on certain fiscal risks, and it is easy to identify whether and with what probability they will affect fiscal aggregates in the medium term. As for others, however, there are no sufficiently detailed data, but their identification alone raises awareness of the possibility that in the coming period they may lead to deviations from the planned fiscal framework. The Ministry of Finance has the leading role in managing fiscal risks. As a key institution for medium-term macro-economic and fiscal planning, budget formulation and management, the Ministry of Finance shall also have a leading role in the establishment of institutional and legal structure, as well as in building the capacities necessary for fiscal risk management. The Fiscal Risks Monitoring Department, the organizational unit for fiscal risk management in the Ministry of Finance has been established with the aim of working towards strengthening legislative regulation and methodological framework, building capacities and development of technical tools and models necessary for monitoring and assessment of fiscal risks. The result of these activities should be identification and assessment of risks and proposal of exit strategies, as support to the Government in preserving the stability of public finances, which is the key goal of fiscal policy and one of the main prerequisites for more dynamic economic growth.
The following have been identified as major fiscal risks to be monitored: Court litigation as a type of fiscal risk – This segment aims at a comprehensive analysis of litigation as a type of fiscal risk. One of the goals is a comprehensive overview of the regulatory framework based on court decisions as a type of fiscal risk, as well as an overview of the existing one and making proposals for the development of the framework for monitoring this fiscal risk and ways of managing this type of fiscal risk.
Public enterprises as a type of fiscal risks – This segment aims at a comprehensive analysis of public enterprises as a type of fiscal risk. One of the goals is a comprehensive overview of the regulatory framework regarding public enterprises as a type of fiscal risk, as well as an overview of the existing one and making proposals for the development of the framework for monitoring this fiscal risk and how to manage this type of fiscal risk.
Given the aforementioned, the Ministry of Finance has commenced the implementation of the carrying activities devised in related public policy documents such as the fiscal risks monitoring methodology and needs external support in its fulfilment. In light of the abovementioned the UNDP is seeking to engage the Technical Analyst – Fiscal Risks to support the implementation of the project.
Duties and Responsibilities
 To advise the management of the fiscal risks department of the Ministry of finance in fiscal risks methodology implementation, especially for the risks arising from SOEs.
 To provide financial advisory to the Ministry of Finance, Fiscal Risks Monitoring Department, in the process of implementation and revising the regulatory documentation in relation to the fiscal risks monitoring.
 To provide financial advisory to the Ministry of Finance, and its relevant institutions, in drafting and implementation of relevant bylaws in line with changes to the Fiscal risks Methodology.
 To provide expert advisory in facilitating public hearing and consultations on all regulatory and strategic recommendations in respect to the risks arising from SOEs.
 To provide financial expertise related to fiscal risks arising from SOEs operations, report analysis and synthesis.
 To maintain good cooperation and coordination between national counterparts, project partners and other relevant stakeholders.
 To actively participate in and coordinate meetings, training sessions, conferences and public promotion of projects.
 To perform any other duties as required.
Institutional Arrangement
The Technical Analyst for fiscal risks will work under the overall guidance and supervision of the Technical Advisor for Strategic Framework – Delivery Unit Coordinator.
Competencies
Core competencies:
 Achieve Results: LEVEL 1: Plans and monitors own work, pays attention to details, delivers quality work by deadline.
 Think Innovatively: LEVEL 1: Open to creative ideas/known risks, is pragmatic problem solver, makes improvements.
 Learn Continuously: LEVEL 1: Open minded and curious, shares knowledge, learns from mistakes, asks for feedback.
 Adapt with Agility: LEVEL 1: Adapts to change, constructively handles ambiguity/uncertainty, is flexible.
 Act with Determination: LEVEL 1: Shows drive and motivation, able to deliver calmly in face of adversity, confident.
 Engage and Partner: LEVEL 1: Demonstrates compassion/understanding towards others, forms positive relationships.
 Enable Diversity and Inclusion: LEVEL 1: Appreciate/respect differences, aware of unconscious bias, confront discrimination.
Cross Functional & Technical competencies:
 Business Direction & Strategy-Strategic Thinking

 Ability to develop effective strategies and priority plans in line with UNDP's objectives, based on the systemic analysis of challenges, potential risks, and opportunities, linking the vision to reality on the ground, and creating tangible solutions.
 Ability to leverage learning from a variety of sources to anticipate and respond to future trends; to demonstrate foresight to model what future developments and possible ways forward look like for UNDP.

 Business Direction & Strategy-System Thinking

 Ability to use objective problem analysis and judgement to understand how interrelated elements coexist within an overall process or system, and to consider how altering one element can impact on other parts of the system.

 Business Development-Knowledge Generation

 Ability to research and turn information into useful knowledge, relevant for context, or responsive to a stated need.

 Business Management Results-based Management

 Ability to manage programmes and projects with a focus at improved performance and demonstrable results.

 Finance – Financial risk management

 Ensures financial resilience through proactive assessment of risk, implementation of controls and taking mitigating action. Understands risk and reward in relation to collaborative and commercial projects. Ensures a culture of positive risk management.

 2030 Agenda: Engagement & Effectiveness-Strategic Policy Engagement
 Ethics-Ethical Implications of Policy Development

 Consult on the ethical implications within all policy development and standard setting.
Required Skills and Experience
Education:
 Master's degree in finance, economics, or related fields.
 Bachelor's' degree with additional 2 years of experience will be given due consideration in lieu of Master`s degree.
Experience:
 Minimum 2 year (with Master's degree) or 4 years (with Bachelor's degree) of professional work experience in financial, risk analysis and financial process mapping.
Languages:
 Fluency in English and Serbian is required.
Required skills:
 Experience in audit, advisory and financial management.
 Ability to deliver results when working under pressure and within changing circumstances.
 Excellent writing/reporting and presentation skills.
 Excellent interpersonal, networking and team building skills.
 Strong oral and written communication skills.
 Client oriented: establishes and maintains productive partnerships with clients by gaining their trust and respect; identifies clients' needs and matches them with appropriate solutions; monitors ongoing developments inside and outside the client's' environment in order to keep them informed and to anticipate and troubleshoots problems; keeps clients informed on regular basis of progress or setbacks in projects.
 Good organizational and time management skills.
 Demonstrates integrity by modelling ethical standards.
 Focuses on impact and results for the client and responds positively to critical feedback.
 Builds strong relationships with clients and external actors.
 Treats all people fairly without prejudice regardless of cultural, gender, religion, race, nationality and age sensitivity and adaptability.
Desired skills:
 Experience in working in Serbia's political, institutional, and socio-economic situation will be an asset.
 Experience in working with the national institutional and legal framework and policy implementation processes will be an asset.
 Experience in financial risk analysis will be an asset.
 Experience in analysis of accounting and reporting frameworks will be an asset.
Disclaimer
Applicant information about UNDP rosters
Note: UNDP reserves the right to select one or more candidates from this vacancy announcement. We may also retain applications and consider candidates applying to this post for other similar positions with UNDP at the same grade level and with similar job description, experience and educational requirements.
Scam warning
The United Nations does not charge any application, processing, training, interviewing, testing or other fee in connection with the application or recruitment process. Should you receive a solicitation for the payment of a fee, please disregard it. Furthermore, please note that emblems, logos, names and addresses are easily copied and reproduced. Therefore, you are advised to apply particular care when submitting personal information on the web.