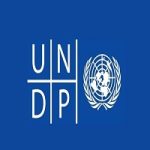 Closing date: Wednesday, April 19, 2023
Job Identification : 9945
Rentals : Rabat, Morocco
Posting Date : 04/13/2023, 05:48 PM
Apply Before : 04/20/2023, 03:59 AM
Job Schedule : Full time
Agency : UNDP
Grade : NPSA-10
Vacancy Type : National Personnel Service Agreement
Practice Area : Governance
Office : Regional Bureau for Arab States
Contract Duration : 1 Year
Education & Work Experience : Master's Degree – 5 year ( s ) experience
Other Criteria : Professional experience of at least 5 years in the field of digitization, IA or mathematics applied in Morocco and internationally
Required Languages : French
Desired Languages : English
Vacancy Timeline
1 Week
Job Description
Background
UNDP is committed to recruiting diverse staff in terms of gender, nationality and culture. We also encourage people from ethnic minorities, indigenous or disabled communities to apply. All applications will be treated with the strictest confidentiality.
UNDP does not tolerate sexual exploitation and / or abuse, or any form of harassment, including sexual harassment, and / or all forms of discrimination. All selected candidates will therefore have to undergo rigorous checks relating to the references provided as well as their background.
Office / Unit / Project Description ( max 300 words )
The UNDP and the Ministry of Higher Education, Scientific Research and Innovation ( MESRI ) have concluded an initiation plan, with the main objective of supporting the Ministry in the deployment of priority projects of PACTE ESRI 2030. This PACTE, co-built, with the various stakeholders on a territorial scale, carries a new dynamic likely to propel the quality and efficiency of the ecosystem as a whole. This plan, which involves profound transformations both in terms of teaching and science and in terms of governance, places digital at the heart of its deployment devices, with all that this requires in terms of adaptation and upgrading of the information system of the Ministry and the university ecosystem under its supervision.It is in this context that the UNDP in collaboration with MESRI, recruits for the team led to manage the initiation plan a Specialist in digitization strategy and artificial intelligencefull-time for the duration of execution of the initiation plan by renewable annual contract, the first 6 months constituting a probationary period. She / he will be based ( e ) in Rabat.
Scope of Work
The the Specialist in digitization strategy and artificial intelligence will be recruited ( e ) locally and selected ( e ) on the basis of an open competitive process based on the principles of independence and objectivity. He / She will be responsible for :
 Conduct an in-depth diagnosis on the degree of digital maturity within MESRI and a benchmark for best practices in digitization in the context of higher education.
 Design a global and integrated vision of the digitization strategy within MESRI and decline the strategic vision in an operational roadmap for the deployment of the Ministry's digitalization projects, both at central government level and at university level under supervision.
 Design and implementation of the ESRI ecosystem digitization strategy :
 On the basis of the structuring projects agreed within the framework of PACTE-ESRI 2030, the Specialist in digitization strategy and artificial intelligencewill have to outline the strategic vision in terms of digitization and the levers of its operational deployment.
 Technical and functional specifications :
Establish the technical and functional specifications of the Digital transformation projects agreed in the PACTE ESRI-2030 ( orientation system; educational innovation; administrative and financial management; recruitment platforms … ), according to a proactive approach and open to technological breakthroughs in digitalization to stay in tune with the best international standards.
In a strategic and operational vision approach, the Specialist in digitization strategy and artificial intelligencewill be led to identify the areas requiring capacity building for the personnel involved in the appropriation of new technologies in the digital field :
 Artificial Intelligence
 Virtual and increased realities
 Robotics and Cobotics
 Sensors and IoT ( Internet of objects )
This capacity building will mainly involve the animation of an ecosystem of qualified partners focused on results and deliverables, analysis of the offers of subcontractors ( services, budget, human resources, contracts etc … ), and monitor the effectiveness of achievements and deliverables.
The the Specialist in digitization strategy and artificial intelligencewill be the first guarantor of monitoring, evaluation and adjustment of the various budgets attributable to the projects for which he or she will be responsible for supervising.
Throughout the implementation of the initiation plan, he / she will ensure gender equality and the empowerment of women on an individual, institutional and social level.
Institutional Arrangement
The the Specialist in digitization strategy and artificial intelligenceof the initiation plan reports directly to the Minister of Higher Education, Scientific Research and Innovation, or to a person designated by the latter.
Core
Achieve Results:
LEVEL 2: Scale up solutions and simplifies processes, balances speed and accuracy in doing work
Think Innovatively:
LEVEL 2: Offer new ideas / open to new approaches, demonstrate systemic / integrated thinking
Learn Continuously:
LEVEL 2: Go outside comfort zone, learn from others and support their learning
Adapt with Agility:
LEVEL 2: Adapt processes / approaches to new situations, involve others in change process
Act with Determination:
LEVEL 2: Able to persevere and deal with multiple sources of pressure simultaneously
Engage and Partner:
LEVEL 2: Is facilitation / integrator, bring people together, build / maintain coalitions / partnerships
Enable Diversity and Inclusion:
LEVEL 2: Facilitate conversations to bridge differences, considers in decision making
People Management
UNDP People Management Competencies can be found in the dedicated site.
Cross-Functional & Technical competencies
Thematic Area
Name
Definition
Business Direction & Strategy
System Thinking
Ability to use objective problem analysis and judgment to understand how interrelated elements coexist within an overall process or system, and to consider how altering one element can impact on other parts of the system
Business Direction & Strategy
Effective Decision Making
Ability to take decisions in a timely and efficient manner in line with one's authority, area of expertise and resources
Business Development
Knowledge Generation
Ability to research and turn information into useful knowledge, relevant for context, or responsible to a stated need
Business Development
Knowledge Facilitation
Ability to animal individuals and communities of contributors to participate and share, particularly externally
Business Development
Collective Intelligence Design
Ability to bring together diverse groups of people, data, information or ideas, and technology to design services or solutions
Business Management
Working with Evidence and Data
Ability to inspect, cleanse, transform and model data with the goal of discovering useful information, informing conclusions and supporting decision-making
Digital & Innovation
Data engineering
Ability in programming languages such as SQL, Python, and R, be apt at finding warehousing solutions, and using ETL ( Extract, Transfer, Load ) tools, and understanding basic machine learning and algorithms.
Competencies
Minimum Qualifications of the Successful MFSA
Min. Academic Education
 Master in artificial intelligence / mathematics / data science or equivalent;
 Doctoral or engineering degree in the above areas would be an asset.
Min. years of relevant Work experience
 Professional experience of at least 5 years in the field of digitalization, in Morocco and internationally ;
 A confirmed experience of at least 5 years in applied research in artificial intelligence, the development of projects in technologies linked to the digital transformation of institutions in the private and public sectors.
Required skills and competencies
 Solid experience in gender-sensitive management of teams, animation, consultation and setting up of partnerships with various social, professional and institutional actors ;
 Proven experience and in-depth knowledge in Data science and artificial intelligence ;
 In-depth knowledge of disruptive technological solutions.
 Mastery of Planning and Monitoring and Evaluation Methods and Tools ( Results-based Management, TCO, Cost Benefit Analysis, Data Digitization and Governance Aspects etc. ) ;
 Leadrship coupled with a good sense of teamwork, organization and management ;
 Expertise in risk management related to digital transformation projects ;
 Experience in change management on large-scale transformation projects ;
 Dynamism, rigor and force of proposal.
Desired additional skills and competencies
 Have a good knowledge of the context of higher education, scientific research and innovation ;
 Good operational knowledge of the institutional and professional actors concerned by the initiation plan ;
 A detailed knowledge of the governance aspects of Programs / Projects ;
 Professional experience at international level.
Required Language ( s ) ( at working level )
 Mastery of Arabic, French and English ( written and spoken ) essential.
Professional Certificates
N / A
Travel:
As part of the performance of its functions, the Specialization will be required to carry out missions on a national and international scale.
Dislaimer
Female candidates are strongly encouraged.
Important information for applicants
All positions in the MFN categories are subject to local recruitment.
Information for applicants regarding « UNDP Roster »
Note : UNDP reserves the right to select one or more candidates from this vacancy notice. We can also keep the applications and take into consideration the candidates applying for this post for other similar posts within the UNDP, at the same hierarchical level and with a job description, experience and similar educational requirements.
Diversity of the workforce
UNDP is committed to ensuring diversity among its staff and encourages all qualified candidates, regardless of their gender, nationality, disability, sexual orientation, of their culture, their religion and their ethnic origin, to apply. All applications will be treated with the strictest confidentiality. We strongly encourage female candidates.
Scam warning
The United Nations does not charge any application, treatment, training, maintenance, testing or other fees as part of the application or recruitment process. If you receive a request for payment of a fee, please ignore it. In addition, please note that the emblems, logos, names and addresses are easily copied and reproduced. You are therefore advised to be particularly careful when submitting personal information on the web.