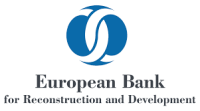 Requisition ID
33508
Office Country
Republic of Serbia
Office City
Belgrade
Division
Human Resources & Org. Development
Contract Type
Short Term
Contract Length
12 months
Posting End Date
About Us
The EBRD is a unique organisation steeped in history that spans over 30 years based across 3 continents and is owned by 71 member countries. During this period we have invested over €170 billion in more than 6,400 projects. Our understanding of how a market economy works and engagement with other international financial institutions has also allowed us to play a crucial role in stabilising regions and planning for recovery.
We are an organisation as a whole that strives continuously to invest in its employees and this is reflected in our excellent benefits package. We are now headquartered in the heart of Canary Wharf and encompass a truly diverse workforce that fosters great working relationships, with this in mind we are looking to add key hires to our Talent Acquisition team.
Purpose of Job
As a Talent Acquistion Partner you will be responsible for sourcing, selection and recruitment of top talent at the junior to mid-level across the organisation. Working in partnership with the hiring manager, You will work closely with the hiring managers to understand business needs and provide subject matter expertise around sourcing strategies to meet these needs.
As a Talent Acquisition Partner you will leverage your understanding of the current employment market to implement well-defined talent acquisition strategies designed to attract qualified, diverse candidates from internal and external sources to fulfil the resourcing needs. You will drive the recruitment process, ensuring compliance with the Bank's procedures and recruitment best practice.
Background
Overseen by the Principal, Talent Acquisition Delivery (TAD), the TAD team embeds recruitment programmes designed by the Head of Talent Acquisition, adapting these to the specific roles and geography. The Talent Partner role supports the business with identifying best in class talent for junior to mid-level NOTE roles at the Bank. The incumbent will work closely with hiring managers, leading on tactical recruitment activities for their department. This role is a trusted specialist who provides consulting expertise based on external market trends and best practice, and develops TA solutions in the context of the Bank's procedures, with the support of the Principal TAD where required. The incumbent relies upon their sector and geographical knowledge to advise on recruitment and selection approaches to reach target candidates.
Accountabilities and Responsibilities
 Serves as the primary source for recruitment strategy expertise for relevant hiring managers, to secure the best possible talent for the EBRD in all geographic locations.
 Advises hiring managers on all areas of talent acquisition relating to the end to end recruitment process i.e. recruitment best practice, internal policies, sourcing methodologies, selection criteria etc.
 Provides end to end recruitment services to hiring managers, according to set KPIs. The activities include but are not limited to:
 Identify the best advertising channels for all roles in order to attract diverse talent (internal and/or external);
 Review and screen candidates and provide the hiring manager with a relevant shortlist
 Design a tailored assessment approach using the Bank's competency framework and technical needs assessment specific to that the vacancy
 Support the hiring manager with conducting interviews
 Understand and communicate complex employment packages to hiring managers and candidates, seeking advice from the relevant teams if required
 Acts as the primary communication point with candidates, providing a positive candidate experience.
 Proactively builds candidate pipelines and runs engagement strategies to maintain relationships with relevant talent pools.
 Builds and maintains a network of professional relationships designed to tap into and yield the best possible talent for current and future talent plans.
 Diligence with timely data entry, quality and management in the ATS (Success Factors).
Knowledge, Skills, Experience & Qualifications
 Solid experience in the full lifecycle of recruitment, preferably in an international, complex, matrix organisation. Sound knowledge of best practice.
 Good knowledge of candidate sourcing channels and assessment tools; experience using an applicant tracking system, LinkedIn Recruiter and other social recruiting tools.
 Experience in successfully sourcing passive candidates in competitive markets, and in accurately assessing candidate skillsets.
 Strong focus on the importance of working within TA policies and procedures, and of accurate recruitment data in the context of continuous improvement.
 Client focused, with proven consulting, advisory and relationship management skills.
 Good influencing, negotiation, persuasion skills, and business acumen.
 Strong ability to develop and maintain an active network of contacts relevant to the Bank's business to yield talent leads.
 Proactive, with strong organisational skills.
 Fluency in English both written and oral. A second language advantageous
What is it like to work at the EBRD?
Our agile and innovative approach is what makes life at the EBRD a unique experience! You will be part of a pioneering and diverse international organisation, and use your talents to make a real difference to people's lives and help shape the future of the regions we invest in.
The EBRD environment provides you with:
 Varied, stimulating and engaging work that gives you an opportunity to interact with a wide range of experts in the financial, political, public and private sectors across the regions we invest in;
 A working culture that embraces inclusion and celebrates diversity;
 An environment that places sustainability, equality and digital transformation at the heart of what we do.
Diversity is one of the Bank's core values which are at the heart of everything it does. A diverse workforce with the right knowledge and skills enables connection with our clients, brings pioneering ideas, energy and innovation. The EBRD staff is characterised by its rich diversity of nationalities, cultures and opinions and we aim to sustain and build on this strength. As such, the EBRD seeks to ensure that everyone is treated with respect and given equal opportunities and works in an inclusive environment. The EBRD encourages all qualified candidates who are nationals of the EBRD member countries to apply regardless of their racial, ethnic, religious and cultural background, gender, sexual orientation or disabilities. As an inclusive employer, we promote flexible working and expecting our employee to attend the office 50% of their working time.