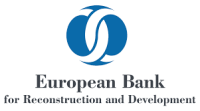 Requisition ID
33468
Office Country
Republic of Serbia
Office City
Belgrade
Division
Banking Countries of Operations
Contract Type
Intern
Contract Length
12 months
Posting End Date
17/05/2023
Role description:
Under the supervision of bankers in the team, the intern will support the transaction related process in:
 Financial analysis of companies and projects including construction of financial projections and cash flow models.
 Data gathering, research, analysis and provide background information on companies or sectors.
 Administrative and analytical support in specific areas of project monitoring.
 Production of reports required during the project cycle and liaison with relevant Bank's internal departments.
 Drafting specific assigned portions of EBRD documents and correspondence.
 Attending meetings with bankers where appropriate.
 Assist in the implementation of technical assistance projects related to the Bank's investment activities.
Key skills required:
 Financial analysis and modelling skills
 Ability to work well within a team and in an international environment
 Very good written (report writing, correspondence) and verbal communication skills in English
Education/Experience required:
 good relevant degree from a leading university in the country of education ( economics, finance, business)
 computer literacy
 relevant experience in banking or consulting would be a plus
What is it like to work at the EBRD?
Our agile and innovative approach is what makes life at the EBRD a unique experience! You will be part of a pioneering and diverse international organisation, and use your talents to make a real difference to people's lives and help shape the future of the regions we invest in.
The EBRD environment provides you with:
 Varied, stimulating and engaging work that gives you an opportunity to interact with a wide range of experts in the financial, political, public and private sectors across the regions we invest in;
 A working culture that embraces inclusion and celebrates diversity;
 An environment that places sustainability, equality and digital transformation at the heart of what we do.
Diversity is one of the Bank's core values which are at the heart of everything it does. A diverse workforce with the right knowledge and skills enables connection with our clients, brings pioneering ideas, energy and innovation. The EBRD staff is characterised by its rich diversity of nationalities, cultures and opinions and we aim to sustain and build on this strength. As such, the EBRD seeks to ensure that everyone is treated with respect and given equal opportunities and works in an inclusive environment. The EBRD encourages all qualified candidates who are nationals of the EBRD member countries to apply regardless of their racial, ethnic, religious and cultural background, gender, sexual orientation or disabilities. As an inclusive employer, we promote flexible working and expecting our employee to attend the office 50% of their working time.