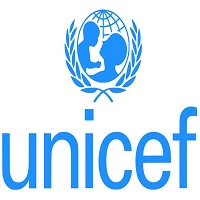 Closing date: Tuesday, 18 April 2023
TA (6 months) – Immunization Specialist (Vaccine Management), (P-3), Port-au-Prince/Haiti #123881
Job no: 561000
Position type: Temporary Appointment
Location: Haiti Division/Equivalent: Latin America and Caribbean Regional Off
School/Unit: Haiti
Department/Office: Port Au Prince, Haiti
Categories: Health and Nutrition
UNICEF works in some of the world's toughest places, to reach the world's most disadvantaged children. To save their lives. To defend their rights. To help them fulfill their potential.
Across 190 countries and territories, we work for every child, everywhere, every day, to build a better world for everyone.
And we never give up.
For every child, Hope
Timely and equitable immunization services are among the most cost-effective development interventions with sustained and long-term health and economic dividends for nations. And effective end-to-end vaccine stock management is at its core, ensuring life-saving vaccines are always available up to the last mile, coverage goals are met, and no child is left behind.
However, each year at least one-third of low- and middle-income countries (LMICs) experience one or more vaccine stock outs lasting for one month or more, almost in Haiti with the worsened security and socio-political context added to lack of fuel, roadblocks and increased kidnapping.
Sub-optimal stock management not only increases the operational and opportunity costs of vaccination but can also play a significant role in broadening inequities and stagnating demand, specifically affecting under-served, urban poor, insecure and hard-to-reach populations. UNICEF and WHO Joint Reporting Form (JRF) analysis indicate 46% of developing countries has witnessed service interruptions due to stock outs in 2019, an increase from 30% in 2014.
To proactively address stock management (COVID-19 and Routine Immunization) challenges and ensure relevant national and subnational authorities (NLWG/EOC/National EPI agency) have adequate capacity to received, store, distribute and monitor the upcoming major surge in COVID-19 vaccines, together with routine and campaign vaccines, UNICEF would like to deploy a vaccine management (VM) specialist at national level to support MSPP to continue the deployment of COVID-19 vaccines, the cholera vaccination response to the current outbreak and to implement a multiantigen campaign in the department of Ouest where are more than 42% of under vaccinated children in the country.
In this context with the financial support of GAVI, the UNICEF CO in Haiti wishes to support the MSPP through the recruitment of an Immunization Specialist (Vaccine Management) dedicated full-time to provide the required support.
How can you make a difference?
The Immunization Specialist (Vaccine Management) reporting to the Immunization Specialist performs highly skilled work on UNICEF Cold Chain/General supply chains, and manages the more complex cases and client requests, which frequently requires the evaluation of difficult situations and adaptation of procedures and processes to resolve such cases. This is the officer level for specialized supply chain work and requires advanced specialized knowledge acquired through formal training and experience.
The function is characterized as highly independent and provides opportunities for officers to lead and carry out responsibility for end-to-end cold chain/general supply chain management from the beginning to the end of the process (at partners-mainly ministries or departments) and provide input into the design and development of improved supply chain services and delivery mechanisms up to end-users (partner's warehouse).
Key functions, accountabilities and related duties/tasks:
Supply Chain Service Delivery and Response Planning:
 In consultation with supervisor, provide input to the Country Programme Action Planning and advise on Supply requirements for the Plan of Operations and Annual Work Plans.
 Participate in the forecasting, planning, implementation, monitoring and evaluation of the supply chain operations, including establishment of performance indicators, and assessment of fit for purpose of products and services.
 Logistics Capacity Assessment and Contingency Plan update and pre-positioning of immunization supplies with partners.
 Participate in meetings of the logistics committee of the UCNPV;
 Participate in events/meetings that build partnerships and collaborative relations with UN organizations to support harmonized and collaborative procurement and logistics arrangements
Warehousing and inventory management supports:
 Maintain appropriate warehousing and inventory management processes in support of the country immunization programme at MSPP.
 Ensure accurate and complete accounting, reporting and internal control systems are in place, and relevant records are properly maintained.
 Assess availability of space and prepare stacking and storage plans to ensure appropriate storage and optimize use of space.
 Support the development of an operational plan for the distribution of vaccines and vaccination inputs;
 Supervise receipt of consignments and dispatch of vaccines and supplies.
 Support the monitoring of the storage temperature of vaccines against Covid-19
 Support the departments in the development of distribution plans to anti-COVID vaccination institutions and sites, taking into account the target to be vaccinated
 Prepare stock reports for Immunization Supplies.
 Monitor inventory to track trends and account for the inventory status from Central store (PROMESS) to departments and then to health facilities.
 Carry out regular physical counts of inventory in the warehouse and national storage in PROMESS.
 Provide support to prepare Vaccine Arrival Reports and work closely with MSPP/PROMESS and SD on all pre-alerts related to immunizations.
Cold Chain, logistics and waste management
 Support the updating of the inventory of cold chain equipment at the central level and in the departments
 Support departments and institutions in the correct use of stock management tools
 Support the implementation of the national vaccine waste management plan
 Support the installation process of incinerators (assessment and preparation of sites and monitoring of installation)
Capacity building
 Support the training of actors in the context of vaccine management and implementation of vaccination.
 Ensure the implementation of SOPs;
 Support the supervision of actors during the implementation of vaccination and waste management
To qualify as an advocate for every child you will have…
 Advanced university degree (Master) required in a relevant field (e.g., business planning, supply chain management, economics, international development studies, pharmacy, procurement, logistics, or other quantitative degree). A first level university degree in a relevant area combined with an additional 2 years of professional experience in a relevant field may be accepted in lieu of the advanced university degree.
 A minimum of 5 years of professional experience at the national and international levels, in supply, logistics, procurement planning including at least three (3) years in immunization, with experience in low- and middle income countries, preferably in the areas of:

 Logistics management systems
 Supply chain bottleneck and root cause analysis
 Familiarity with inventory policies, allocation, ordering and distribution strategies and other supply chain operations
 Health systems strengthening
 Assessing and measuring supply chain performance
 Experience interfacing with national ministries of health an advantage.
 Emergency experience an advantage.
 Health supply chain management experience an advantage.
Technical Knowledge and Skills:
 Proven experience in strategic negotiations and planning in multi-stakeholder settings
 Understanding of development and humanitarian work.
 Experience in writing complex strategic proposals, developing multi-year operational plans
 Experience in training, planning and delivery of technical assistance
 Effective presenter including ability to adapt the message and visual aids for multiple audiences to deliver concise, impactful presentations
 Knowledge of supply chain management and operations
 Excellent analysis skills
 Demonstrated ability to work under pressure in a multi-cultural environment
 Proven track record in interfacing with national ministries of health a distinct advantage.
 Proficiency in MS Excel, PowerPoint, Word
 Familiarity with ODK, U-Report, RapidPro and field data collection is an asset.
 Familiarity with biweekly and monthly COVID -19 Vaccine Situation Report
 Closes Apr 18 2023