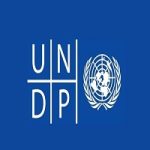 Closing date: Wednesday, 26 April 2023
Job Identification : 7709
Locations : Apia, Samoa
Posting Date : 04/13/2023, 02:03 AM
Apply Before : 04/27/2023, 02:03 AM
Job Schedule : Full time
Agency : UNDP
Grade : NB1
Vacancy Type : National Personnel Service Agreement
Practice Area : Effectiveness
Bureau : Regional Bureau for Asia and the Pacific
Contract Duration : 1 Year with Possibility for extension
Education & Work Experience : High School certificate
Other Criteria : Ability to work independently or with minimum supervision, personal commitment, honesty, efficiency and flexibility
Required Languages : Proficiency in oral and written English and Samoan
Desired Languages : English and Samoan
Vacancy Timeline
2 Weeks
Job Description
Background
UNDP is committed to achieving workforce diversity in terms of gender, nationality and culture. Individuals from minority groups, indigenous groups and persons with disabilities are equally encouraged to apply. All applications will be treated with the strictest confidence.
UNDP does not tolerate sexual exploitation and abuse, any kind of harassment, including sexual harassment, and discrimination. All selected candidates will, therefore, undergo rigorous reference and background checks.
The United Nations Development Programme (UNDP) hereby invites interested personnel to submit applications for the Cleaner & Office Messenger Position for the office. Under the overall supervision of the Administrative Associate, the incumbent will be responsible for the following tasks.
Duties and Responsibilities
 Maintain office cleanness, which includes cleaning the offices, bathrooms, common areas, mopping floors, dusting computers and phones on daily basis;
 Keeping kitchens, toilets in hygienic condition and replenish sanitary items as deemed necessary;
 Advise Procurement staff about cleaning material needs;
 Notify supervisor about any repairs that she/he deems necessary;
 Provide hospitality for the office visitors;
 Perform any other duties as may be assigned by the supervisor.
Competencies
Core Competencies:
 Achieve Results: Plans and monitors own work, pays attention to details, delivers quality work by deadline;
 Think Innovatively: Open to creative ideas/known risks, is pragmatic problem solver, makes improvements;
 Learn Continuously: Open minded and curious, shares knowledge, learns from mistakes, asks for feedback;
 Adapt with Agility: Adapts to change, constructively handles ambiguity/uncertainty, is flexible;
 Act with Determination: Shows drive and motivation, able to deliver calmly in face of adversity, confident;
 Engage and Partner: Demonstrates compassion/ understanding towards others, forms positive relationships;
 Enables Diversity and Inclusion: Appreciate/ respect differences; aware of unconscious bias, confront discrimination.
Cross Functional & Technical Competencies:
Business Direction & Strategy
Business Acumen:
 Ability to understand and deal with a business situation in a manner that is likely to lead to a good outcome;
Effective Decision Making:
 Ability to take decisions in a timely and efficient manner in line with one's authority, area of expertise and resources.
Business Development
Knowledge Generation:
 Ability to research and turn information into useful knowledge, relevant for context, or responsive to a stated need;
Collective Intelligence Design:
 Ability to bringing together diverse groups of people, data, information or ideas, and technology to design services or solutions.
Business Management
Project Management:
 Ability plan, prioritize and control resources, procedures and protocols to achieve specific goals;
Change Management:
 Ability to prepare, support and help individuals and teams in designing and implementing organizational change.
Monitoring:
 Ability to provide managers and key stakeholders with regular feedback on the consistency or the discrepancy between planned and actual activities and programme performance and results.
Required Skills and Experience
Education:
 Completed Year 12 secondary/high school level
Experience:
Disclaimer
Important information for US Permanent Residents ('Green Card' holders)
Under US immigration law, acceptance of a staff position with UNDP, an international organization, may have significant implications for US Permanent Residents. UNDP advises applicants for all professional level posts that they must relinquish their US Permanent Resident status and accept a G-4 visa, or have submitted a valid application for US citizenship prior to commencement of employment.
UNDP is not in a position to provide advice or assistance on applying for US citizenship and therefore applicants are advised to seek the advice of competent immigration lawyers regarding any applications.
Applicant information about UNDP rosters
Note: UNDP reserves the right to select one or more candidates from this vacancy announcement. We may also retain applications and consider candidates applying to this post for other similar positions with UNDP at the same grade level and with similar job description, experience and educational requirements.