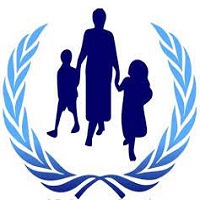 Closing date: Sunday, 16 April 2023
General
Description of assignment title: Support design elements of UN Women's various flagship reports and KPs
Assignment country: United States of America
Expected start date: Invalid Date
Sustainable Development Goal: 5. Gender equality
For how many hours per week will the volunteer be required?
6 – 10
Host entity: UN Women
Type: Online
Duration: 12 weeks
Number of assignments: 2
Details
Mission and objectives
UN Women is the United Nations entity dedicated to gender equality and the empowerment of women. A global champion for women and girls, UN Women was established to accelerate progress on meeting their needs worldwide. UN Women supports UN Member States as they set global standards for achieving gender equality, and works with governments and civil society to design laws, policies, programmes and services needed to ensure that the standards are effectively implemented and truly benefit women and girls worldwide. It works globally to make the vision of the Sustainable Development Goals a reality for women and girls and stands behind women's equal participation in all aspects of life, focusing on four strategic priorities: Women lead, participate in and benefit equally from governance systems Women have income security, decent work and economic autonomy All women and girls live a life free from all forms of violence Women and girls contribute to and have greater influence in building sustainable peace and resilience, and benefit equally from the prevention of natural disasters and conflicts and humanitarian action UN Women also coordinates and promotes the UN system's work in advancing gender equality, and in all deliberations and agreements linked to the 2030 Agenda. The entity works to position gender equality as fundamental to the Sustainable Development Goals, and a more inclusive world.
Context
The Research and Data Section is looking for specific support for design related work for its various data projects and annual report – Progress on the Sustainable Development Goals: The Gender Snapshot. The volunteers are expected to support design work based on various gender datasets and geospatial data including infographics for our various knowledge products currently being produced ahead of HLPF and the SDG Summit in September. The data visuals and related knowledge products are expected to contribute to the dialogue around accelerating progress towards SDG 5 as well as mainstreaming gender across all of the SDGs.
Task description
We are looking for 2 Online Volunteers who under the guidance of Ginette Azcona (Senior Data and Policy Specialist, UN Women) will work in close collaboration with the Research and Data Section at UN Women in producing visuals and infographics on various gender issues using quantitative gender data to support UN Women's mandate to accelerate progress on gender equality and women's empowerment around the world. The Online Volunteer will be responsible for:
 Suggesting design ideas and creating mockups/wireframes for provided datasets
 Creating infographics and data visualizations that appeal to a wide variety of stakeholders and help in communicating the key messages from data in a simple and accessible way
 Producing maps using geospatial data
 Creating draft design based on requirements provided by the supervisor and in accordance with UN Women guidelines The design/layout should follow our corporate design guidelines which will be shared with the Online Volunteers in advance. All data provided for creating the design should be kept confidential.
Requirements
Required experience
Candidates should have professional experience in graphic design, preferably in data design and data storytelling and must have in-depth knowledge of graphic design applications, as well as good verbal and written communication skills. A degree in graphic design or related field. Candidates who have specific expertise in working with large datasets are desirable.
Languages
English, Level: Fluent, Required
Other information
Inclusivity statement
United Nations Volunteers is an equal opportunity programme that welcomes applications from qualified professionals. We are committed to achieving diversity in terms of gender, care protected characteristics. As part of their adherence to the values of UNV, all UN Volunteers commit themselves to combat any form of discrimination, and to promoting respect for human rights and individual dignity, without distinction of a person's race, sex, gender identity, religion, nationality, ethnic origin, sexual orientation, disability, pregnancy, age, language, social origin or other status.