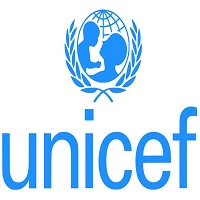 Closing date: Tuesday, 21 March 2023
Supply and Logistics Officer, NOB, Freetown, Sierra Leone, Post#00052520, Fixed Term (for Sierra Leonean Nationals only)
Job no: 560050
Position type: Fixed Term Appointment
Location: Sierra Leone Division/Equivalent: Dakar (WCAR), Senegal
School/Unit: Sierra Leone
Department/Office: Freetown, Sierra Leone
Categories: Supply Management
UNICEF works in some of the world's toughest places, to reach the world's most disadvantaged children. To save their lives. To defend their rights. To help them fulfill their potential.
Across 190 countries and territories, we work for every child, everywhere, every day, to build a better world for everyone.
And we never give up.
For every child, deliver
Please access UNICEF Sierra Leone information here
How can you make a difference?
Purpose of the Post
The Supply and Logistics Officer reports to the Supply and Logistics Specialist. S/He provides technical and operational support and is responsible for managing the supply chain operations of UNICEF Sierra Leone Country Office include planning, procurement, contracting, customs clearance, warehousing, in country transport and distribution, as well as monitoring of supplies, services and construction works. The incumbent supports management collaboration with programmes in defining supply interventions to meet programmatic needs and achieve results for children; and provides technical and advisory support to governments, national systems and partners on supply chain management.
Summary of Key Functions/Accountabilities:
 Supervision of Supply Team
 Preparation of the annual work plan for the Supply team.
 Supervise and coach team members, ensure timely performance management of staff.
 In consultation with supervisor, ensure establishment and maintenance of operational capacity to handle CO supply chains.
 Supply Chain Service Delivery and Emergency Response
 In consultation with supervisor, provide input to the Country Programme Action Planning and advice on supply requirements for the planning of Operations and Annual Work Plans.
 Monitor and review supply spend, and draft procurement strategies based on category management.
 Monitor progress of offshore and/or regional procurement and take action to ensure timely customs clearance of supplies.
 Analyze supply dashboards, implementation rates of key performance indicators and supply information/data.
 Participate in the development of an emergency supply & logistics strategy based on risk assessment analysis and Programme assumptions.
 Build strong working relations with the Supply Community.
 Collaboration with Programme and Implementing Partners
 Technical, Advisory Support to Government/National Systems
 Innovation, Products and Markets
 Contribute to pilots and support the actual roll-out of new products and services, in close collaboration with supervisor and Supply Division.
 Support initiatives for promotion of critical thinking, innovative approaches and good practices on supply chain management.
 Support initiatives to ensure local market development where relevant.
Please access the full detailed JD here Supply and Logistics Officer – NOB.pdf
To qualify as an advocate for every child you will have…
Education
 A university degree in Business Administration, Management, Economics, Supply Chain Management, Logistics, Procurement, Contract/Commercial Law, International Development, Health or related social science field is required.
Experience
 A minimum of two (2) years of relevant experience, at the national and international levels, in supply, logistics, procurement, contracting, administration and/or other directly related technical fields is required.
 Understanding of development and humanitarian work.
 Emergency experience an advantage.
 Health Supply Chain Management experience an advantage.
Skills
 Good analytical and negotiating skills.
 Ability to manage and monitor the effective use of financial and material resources.
 Ability to supervise and direct a team of professional and support staff.
 Ability to work in a multicultural environment and establish harmonious working relationships, both within and outside the organisation.
 Fast learner, adapts and responds to change, tolerates ambiguity.
 Ability to contribute to formulation of strategies and policies.
 Good knowledge of latest developments and technology in supply chain management.
 Good understanding of supply chain processes, from programme needs assessment, through planning, procurement and contracting, logistics and delivery, monitoring and evaluation.
 Good knowledge and understanding of UNICEF programmes, public procurement principles, financial and legal aspects of supply chain issues, ethics and risk management of supply chain operations.
Language Skills: Fluency in English is required. Knowledge of another official UN language (Arabic, Chinese, French, Russian or Spanish) or a local language is an asset.
For every Child, you demonstrate…
UNICEF's Core Values of Care, Respect, Integrity, Trust and Accountability and Sustainability (CRITAS) underpin everything we do and how we do it. Get acquainted with Our Values Charter: UNICEF Values
UNICEF competencies required for this post are…
(1) Builds and maintains partnerships (2) Demonstrates self-awareness and ethical awareness (3) Drive to achieve results for impact (4) Innovates and embraces change (5) Manages ambiguity and complexity (6) Thinks and acts strategically (7) Works collaboratively with others (8) Nurtures, leads and manages people
During the recruitment process, we test candidates following the competency framework. Familiarize yourself with our competency framework and its different levels: competency framework here.
UNICEF is here to serve the world's most disadvantaged children and our global workforce must reflect the diversity of those children. The UNICEF family is committed to include everyone, irrespective of their race/ethnicity, age, disability, gender identity, sexual orientation, religion, nationality, socio-economic background, or any other personal characteristic. We offer a wide range of benefits to our staff, including paid parental leave, breastfeeding breaks and reasonable accommodation for persons with disabilities. UNICEF strongly encourages the use of flexible working arrangements. UNICEF has a zero-tolerance policy on conduct that is incompatible with the aims and objectives of the United Nations and UNICEF, including sexual exploitation and abuse, sexual harassment, abuse of authority and discrimination. UNICEF is committed to promote the protection and safeguarding of all children. All selected candidates will, therefore, undergo rigorous reference and background checks, and will be expected to adhere to these standards and principles. Background checks will include the verification of academic credential(s) and employment history. Selected candidates may be required to provide additional information to conduct a background check.
Remarks:
UNICEF's active commitment towards diversity and inclusion is critical to deliver the best results for children. For this position, eligible and suitable Sierra Leoneans are encouraged to apply.
Only shortlisted candidates will be contacted and advance to the next stage of the selection process.
UNICEF appointments are subject to medical clearance. Issuance of a visa by the host country of the duty station, which will be facilitated by UNICEF, is required for IP positions. Appointments are also subject to inoculation (vaccination) requirements, including against SARS-CoV-2 (Covid). Government employees that are considered for employment with UNICEF are normally required to resign from their government before taking up an assignment with UNICEF. UNICEF reserves the right to withdraw an offer of appointment, without compensation, if a visa or medical clearance is not obtained, or necessary inoculation requirements are not met, within a reasonable period for any reason.
Advertised: Mar 08 2023 Greenwich Standard Time Application close: Mar 21 2023 Greenwich Standard Time
 Closes Mar 21 2023Supply and Logistics Officer, NOB, Freetown, Sierra Leone, Post#00052520, Fixed Term (for Sierra Leonean Nationals only) in Sierra Leone

UNICEF Sierra Leone seeks a Supply and Logistics Officer to provide technical and operational support in the management of its supply chain operations including planning, procurement, contracting, customs clearance, warehousing, in country transport and distribution, as well as monitoring of supplies, services and construction works.