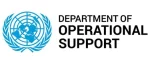 Closing date: Monday, 13 March 2023
Posting Title: Information Systems Assistant, G6 (Temporary Job Opening)
Job Code Title: INFORMATION SYSTEMS ASSISTANT
Department/Office: Department of Operational Support
Duty Station: NEW YORK
Posting Period: 07 March 2023 – 13 March 2023
Job Opening Number: 23-Information Management Systems-DOS-203810-J-New York (O)
United Nations Core Values: Integrity, Professionalism, Respect for Diversity
Organisational Setting and ReportingThe Department of Operational Support (DOS) was established to provide end-to-end operational support, advisory services and other solutions to operating entities across the Secretariat, including departments, offices away from headquarters, peace operations, and regional commissions. The Human Resources Services Division (HRSD) provides dedicated services in support of human resources requirements of client entities, from process development through service delivery. The Division establishes and manages rosters across all job families, organizes testing and examinations, provides operational support and other advisory service for clients for the full spectrum of their delegated authorities, and supports managers and business partners in the use of non-staff personnel. The Programme Management and Business Analytics Section (PMBAS) is the project management office overseeing change management and process improvement within HRSD as well as providing project management support and quality assurance. It supports the performance framework with a focus on developing systems for monitoring and evaluation (such as dashboards and business intelligence tools) and benefits realization plans. PMBAS is also responsible for responding to oversight bodies as the Division focal point for audit, risk management, work planning, and training and capacity building programs, performing these functions in cooperation with others in DOS and DMSPC. This position is located in the Programme Management and Business Analytics Section (PMBAS) in the Human Resources Support Division (HRSD), the Office of Support Operations (OSO) of the Department of Operational Support (DOS). The incumbent reports to the Chief of the Business Analytics Unit within PMBAS.
Responsibilities
Within delegated authority, the Information Systems Assistant will be responsible for the following duties:
 Participates in the development, programming, testing, debugging and implementation of new application systems releases, modules and functionalities.
 Develops, tests and implements simple computer application systems and programs using UN established standards for IT technologies, programming languages and tools.
 Develops data sets for quantitative and qualitative reports for both internal and external clients.
 Serves as team member in the planning, specification, design, development, implementation and support of computer application systems; independently liaises with users to define and specify data and reporting requirements; assists with project planning.
 Monitors computer application systems using appropriate monitoring tools and produces monitoring reports.
 Prepares technical and user documentation for deployed computer application systems, contributes to project quality assurance activities including the preparation of training materials and conducts technical presentations.
 Drafts correspondence and communications, including work plan revisions and other related issues, as well as prepares unit contributions for a variety of periodic reports.
 Serves as focal point for coordination, monitoring and expedition of computer application systems development projects, involving extensive liaison with diverse organizational units to initiate requests; prepares standard terms of reference; processes and follows-up on administrative actions and resolves issues related to project implementation.
 Keeps abreast of developments in the field; performs benchmarking and proposes new acquisitions.
 Provides support as needed to business process improvement project planning related meetings, workshops, and other client engagement activities.
 Performs other duties as assigned.
CompetenciesProfessionalism: Knowledge of organizational information infrastructure, including hardware, software and application systems. Knowledge of relational database technologies and ability to query, extract, transform, load data in the context of data warehouse and general reporting. Knowledge of system development workflow and document flow processes, ability to conduct research and gather information from a wide variety of standard and non-standard sources. Ability to respond to changing requirements and assignments, ability to apply good judgment in the context of assignments given. Shows pride in work and in achievements. Demonstrates professional competence and mastery of subject matter. Is conscientious and efficient in meeting commitments, observing deadlines and achieving results. Is motivated by professional rather than personal concerns. Shows persistence when faced with difficult problems or challenges; remains calm in stressful situations. Commitment to implementing the goal of gender equality by ensuring the equal participation and full involvement of women and men in all aspects of work. Teamwork: Works collaboratively with colleagues to achieve organizational goals; solicits input by genuinely valuing others' ideas and expertise; is willing to learn from others; places team agenda before personal agenda; supports and acts in accordance with final group decision, even when such decisions may not entirely reflect own position; shares credit for team accomplishments and accepts joint responsibility for team shortcomings. Technological awareness: Keeps abreast of available technology. Understands applicability and limitations of technology to the work of the office. Actively seeks to apply technology to appropriate tasks. Shows willingness to learn new technology.
EducationHigh school diploma or equivalent is required.
Job – Specific QualificationCertification in PRINCE2 or equivalent project management methodologies is desirable
Work ExperienceA minimum of seven years of experience in information systems analysis and programming, systems administration and maintenance, software development, technical writing or related area is required. Experience with data analytics and reporting using HR data is desirable.
LanguagesEnglish and French are the working languages of the United Nations Secretariat. For the post advertised, fluency in English is required. Knowledge of French is desirable. Knowledge of another official United Nations language is desirable.
AssessmentEvaluation of qualified candidates may include an assessment exercise which may be followed by competency-based interview.
Special Notice
 This position is temporarily available until 30 June 2023. If the selected candidate is a staff member from the United Nations Secretariat, the selection will be administered as a temporary assignment.
 This position is vacant due to the temporary assignment/secondment of the regular incumbent to another office/organization. The selection and extension of appointment of the selected candidate will be contingent on the return of the incumbent who maintains a lien against this post. If the selected candidate is an internal staff member of the UN Secretariat, the selection will be recorded as a temporary assignment.
 The appointment or assignment and renewal therefore subject to the availability of the post or funds, budgetary approval or extension of the mandate.
 This position is subject to local recruitment pursuant to Staff Rule 4.4 of the United Nations Staff Rules. Applicants for General Service and related positions must be authorized to work in the country where the position is located. A staff member subject to local recruitment is not eligible for the allowances or benefits applicable to international recruitment.
 Passing the Global General Service Test (GGST) is a prerequisite for recruitment consideration in the General Services and related categories in the United Nations Secretariat. Applicants who have not passed the GGST at the time of application may be invited for the test after submitting an application. Having passed the Administrative Support Assessment Test [in English] at the United Nations headquarters, Economic Commission for Africa, Economic and Social Commission for Western Asia, United Nations Office at Geneva, United Nations Office at Vienna, International criminal tribunal for Rwanda or International Criminal Tribunal for the former Yugoslavia may be accepted in lieu of the GGST.
 For information on special post allowance, please refer to ST/AI/1999/17. For more details on the administration of temporary appointments please refer to ST/AI/2010/4/Rev.1.
 This position is subject to local recruitment pursuant to staff rule 4.4 of the United Nations Staff Rules. All staff in the General Service and related categories shall be recruited in the country or within commuting distance of each office, irrespective of their nationality and of the length of time they may have been in the country. A staff member subject to local recruitment shall not be eligible for the allowances or benefits exclusively applicable to international recruitment.
 The Staff Regulations, Staff Rules and administrative issuances governing staff appointments can be viewed at: http://www.un.org/hr_handbook/English
 Staff members of the United Nations common system organizations who will reach the mandatory age of separation or retirement within the duration of the current temporary need period are not eligible to apply.
 Retirees above the mandatory age of separation who wish to be considered for the current temporary job opening must indicate the reason for their last separation as "retirement." Such retirees shall not be employed by the Organization, unless (a) the operational requirements of the Organization cannot be met by staff members who are qualified and available to perform the required functions; and (b) the proposed employment would not adversely affect the career development or redeployment opportunities of other staff members and represents both a cost-effective and operationally sound solution to meet the needs of the service.
 At the United Nations, the paramount consideration in the recruitment and employment of staff is the necessity of securing the highest standards of efficiency, competence and integrity, with due regard to geographic diversity. All employment decisions are made on the basis of qualifications and organizational needs. The United Nations is committed to creating a diverse and inclusive environment of mutual respect. The United Nations recruits and employs staff regardless of gender identity, sexual orientation, race, religious, cultural and ethnic backgrounds or disabilities. Reasonable accommodation for applicants with disabilities may be provided to support participation in the recruitment process when requested and indicated in the application.
United Nations ConsiderationsAccording to article 101, paragraph 3, of the Charter of the United Nations, the paramount consideration in the employment of the staff is the necessity of securing the highest standards of efficiency, competence, and integrity. Candidates will not be considered for employment with the United Nations if they have committed violations of international human rights law, violations of international humanitarian law, sexual exploitation, sexual abuse, or sexual harassment, or if there are reasonable grounds to believe that they have been involved in the commission of any of these acts. The term "sexual exploitation" means any actual or attempted abuse of a position of vulnerability, differential power, or trust, for sexual purposes, including, but not limited to, profiting monetarily, socially or politically from the sexual exploitation of another. The term "sexual abuse" means the actual or threatened physical intrusion of a sexual nature, whether by force or under unequal or coercive conditions. The term "sexual harassment" means any unwelcome conduct of a sexual nature that might reasonably be expected or be perceived to cause offence or humiliation, when such conduct interferes with work, is made a condition of employment or creates an intimidating, hostile or offensive work environment, and when the gravity of the conduct warrants the termination of the perpetrator's working relationship. Candidates who have committed crimes other than minor traffic offences may not be considered for employment. Due regard will be paid to the importance of recruiting the staff on as wide a geographical basis as possible. The United Nations places no restrictions on the eligibility of men and women to participate in any capacity and under conditions of equality in its principal and subsidiary organs. The United Nations Secretariat is a non-smoking environment. The paramount consideration in the appointment, transfer, or promotion of staff shall be the necessity of securing the highest standards of efficiency, competence, and integrity. By accepting an offer of appointment, United Nations staff members are subject to the authority of the Secretary-General and assignment by him or her to any activities or offices of the United Nations in accordance with staff regulation 1.2 (c). In this context, all internationally recruited staff members shall be required to move periodically to discharge new functions within or across duty stations under conditions established by the Secretary-General. Applicants are urged to follow carefully all instructions available in the online recruitment platform, inspira. For more detailed guidance, applicants may refer to the Manual for the Applicant, which can be accessed by clicking on "Manuals" hyper-link on the upper right side of the inspira account-holder homepage. The evaluation of applicants will be conducted on the basis of the information submitted in the application according to the evaluation criteria of the job opening and the applicable internal legislations of the United Nations including the Charter of the United Nations, resolutions of the General Assembly, the Staff Regulations and Rules, administrative issuances and guidelines. Applicants must provide complete and accurate information pertaining to their personal profile and qualifications according to the instructions provided in inspira to be considered for the current job opening. No amendment, addition, deletion, revision or modification shall be made to applications that have been submitted. Candidates under serious consideration for selection will be subject to reference checks to verify the information provided in the application. Job openings advertised on the Careers Portal will be removed at 11:59 p.m. (New York time) on the deadline date.
No FeeTHE UNITED NATIONS DOES NOT CHARGE A FEE AT ANY STAGE OF THE RECRUITMENT PROCESS (APPLICATION, INTERVIEW MEETING, PROCESSING, OR TRAINING). THE UNITED NATIONS DOES NOT CONCERN ITSELF WITH INFORMATION ON APPLICANTS' BANK ACCOUNTS.