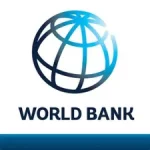 Closing date: Friday, 17 March 2023
STC Enabling Cross Border Data Flows in South East Asia (remote)
Start Date: March 20, 2023
Express Interest By: 3/17/2023
Duration: 60
Topics: Not Available
Business Function: Not Available
Skills: Not Available
Language Skills: English
Assignment Location: United States
Institution: IBRD
VPU: Digital Development
Contact Person: Boryana Nikolova Kiskinova ([email protected])
Task Description: THE WORLD BANK GROUP
TERMS OF REFERENCE FOR A SHORT-TERM CONSULTANT (STC) CANDIDATE
Enabling Cross Border Data Flows in South East Asia
​
BACKGROUND:
The Digital Development Global Practice (DD) is part of the Bank's Infrastructure Practice Group. It plays a critical role in enabling the achievement of the Twin goals and the Sustainable Development Goals. Digital technologies are transforming firms, governments and people's lives; and with the digital economy growing at a rate significantly higher than that of the global economy, it offers emerging economies a unique opportunity to leapfrog traditional paths for development through digital solutions.
Collaborating across technical, geographic and institutional boundaries, the Digital Development team helps design and deliver ICT-enhanced solutions to a diverse range of clients. The team supports clients (i) through advisory assistance to establish policy and regulatory environments that allow the widespread use of technology and create a trust environment; (ii) through lending operations by building infrastructure to connect the unconnected, or enabling digital government shared platforms (cloud, digital, identification, etc.).
OPPORTUNITY:
The rapid digitalization of our daily lives has brought forth a new era of globalization where cross-border data flows have become an essential aspect of the global economy alongside traditional flows of goods, services, people, and capital. This trend has led to a significant rise in the collection, use, and transfer of data across borders, which is expected to continue. The COVID-19 pandemic has further accelerated this shift by making online work, education, communication, and entertainment the norm, and e-commerce platforms have provided SMEs with the opportunity to participate in the global marketplace.
The Enabling Cross Border Data Flows in South East Asia project focuses on the six countries with the largest internet economies in the region, namely Indonesia, Malaysia, Philippines, Singapore, Thailand, and Vietnam. The project aims to assess the regulatory landscape of cross-border data flows in Southeast Asia, analyze its impact on economic activities, and provide policy recommendations for creating a regulatory environment that facilitates secure and trusted cross-border data flows in the region.
The project is centered around three main pillars of activities, notably: analyzing the various regulatory approaches towards cross-border data flows in the region to take stock of the existing situation (Pillar I); conducting Firm Level Surveys and Interviews to understand the importance of cross-border flows on business operations (Pillar II) and examine the costs of compliance for firms and regional players and examining the impact of data regulations on trade, particularly in data-intensive services (Pillar III).
RESPONSIBILITIES:
A highly motivated consultant is invited to join this dynamic unit to work on a project to conduct firm level surveys and industry interviews.
 Duties will include, but not be limited to the following:
 Conduct literature review about the relationship between cross border data flows and business operation.
 Development of survey instrument to collect information about the impacts of cross border data flows on business operation.
 Conduct firm level surveys and industry interviews for primary data collection: activities include designing sampling strategy, disseminating surveys online (independently or by working together with a survey firm), verifying survey responses, organize and clean data collected.
 Analyze firm level survey data, and draft report/policy notes based on findings from data collection.
 Develop short case studies on selected companies/sectors.
 Provide general support to the project, as required. The consultant will work on a part-time basis for the duration of the contract (March – June 2023, tentatively to be extended to December 2023). The expected working days will be 30-60 days with the possibility to extend them.
TIMEFRAME
The consultant will work on a part-time basis for the duration of the contract (March – June 2023, tentatively to be extended to December 2023). The expected working days will be 30-60 days with the possibility to extend them.
SELECTION CRITERIA:
 Graduate degree in economics, statistics, public policy, international development or similar.
 Knowledge on data governance, especially cross border data flows.
 Experience on survey design and survey data analyses; demonstrated data analysis skills and use of Stata, R and GIS.
 High level of energy, initiative, and drive for results with agreed objectives and tight deadlines. Proven ability to self-start work without close supervision, handle several different tasks simultaneously, and deal with rapidly shifting priorities under pressure.
 Ability to translate research findings into policy recommendations and support for operational work of the World Bank Group.
 Strong client orientation, interpersonal and team skills; ability to develop effective relations within the team and with clients. Ability to deal sensitively in multicultural environments and build effective working relations with local and international partners in the private sector, academic advisors, and clients across the World Bank Group, including senior managers and regional units.
 Excellent oral and written communication and presentation skills.
WBG COMPETENCIES:
 Lead and innovate – develops innovative solutions.
 Collaborate within teams and across boundaries – collaborates across boundaries, gives own perspective, and willingly receives diverse perspectives.
 Create, apply and share knowledge – applies knowledge across WBG to strengthen solutions for internal and/or external clients.
 Make smart decisions – Interprets a wide range of information and pushes to move forward.
APPLICATION:
To apply, please send a resume (no more than 2 pages) to Rong Chen ( [email protected]) and Boryana Nikolova Kiskinova ( [email protected]) with a title 'Enabling Cross Border Data Flows in South East Asia'. Applications will be reviewed on a rolling basis.