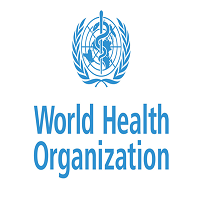 JOB DESCRIPTION;
TERMS OF REFERENCE FOR SPECIAL SERVICE AGREEMENT (SSA) TO SUPPORT IMPLEMENTATION OF NON-COMMUNICABLE DISEASES (NCD) ACTIVITIES IN THE WHO COUNTRY OFFICE
Ghana has benefited from eternal support for the implementation of programs to scale up NCD Prevention and Control in line with the NCD Global Action Plan. This support is aimed at ensuring equitable access to NCD prevention and control services to reach the target of a 25% relative reduction in the overall mortality from CVDs, cancer, diabetes or chronic respiratory diseases and mental health by 2025.
To be able to cope with the demand on the Ghana WCO to provide much needed hands-on support required, a technical officer is being recruited under a Special Service Agreement (SSA). The recruited staff will be attached to the NCD team in the WHO country office.
Scope of work
The scope of work of the recruited staff will include the following:
Technical support and capacity building
Support the adaptation / development of the relevant plans, guidelines, and algorithms for the implementation of NCD prevention and control and management services in line with Global and Regional policies, Action Plans, Strategies, and guidelines.
Work with the NCD program to build capacity for district health teams and primary care workers for provision of comprehensive NCD care services
Monitor and provide feedback and assistance on the roll out of NCD program activities to ensure effective and efficient implementation
Project coordination and reporting
Provide support for program implementation: technical, administrative and budgetary
Provide coordination support and manage technical input from technical working groups set up to oversee activity implementation
Organize regular programme coordination meetings
Monitoring and Evaluation
Support the NCD program and other stakeholders to ensure effective monitoring and evaluation of the NCD project activities;
Facilitate reporting of project implementation progress to the WCO NCD team, the WHO Representative
Support strengthening surveillance for NCD and use of the data to inform prevention and control efforts
Support the conduct of relevant population based NCD/MH surveys including STEPS
Carry out any other activities as assigned by the WHO Country Representative
Requirements for the temporary staff
The position requires an epidemiologist with the following criteria.
Education
Degree in Medicine from a recognized university with at least a master's degree in public health, epidemiology, or related health science
Have a track record of working successfully in similar position as outlined in the scope of work
Experience
At least 5 years of work in the area of non-communicable diseases prevention and control including clinical management of NCD.
Training in non-communicable diseases prevention and control
Experience in disease surveillance, survey methods, coordination with stakeholders and capacity building.
Functional Skills and Knowledge:
Knowledge and skills in the areas of NCDs prevention and control including health promotion
Demonstrated competence and skills to assess and analyze data to support programmes and activities
Skills in design of studies, analysis of data and writing reports
Competent in use of computer applications, including spreadsheets, MS Word, PowerPoint, and statistical analysis
Excellent report writing skills
Grade: NOB
Duty Station: Accra