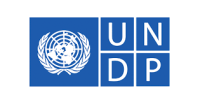 JOB DESCRIPTION
IMPORTANT: Under the UNDP JPO programme framework, the following position is open only to nationals of Denmark. The applicant must be fluent in both Danish and English. For the full requirements and information about the JPO Programme, please visit: https://www.undp.org/jposc
Diversity, Equity and Inclusion are core principles at UNDP:  we value diversity as an expression of the multiplicity of nations and cultures where we operate, we foster inclusion as a way of ensuring all personnel are empowered to contribute to our mission, and we ensure equity and fairness in all our actions. Taking a 'leave no one behind' approach to our diversity efforts means increasing representation of underserved populations. People who identify as belonging to marginalized or excluded populations are strongly encouraged to apply. Learn more about working at UNDP including our values and 
inspiring stories.
The UNDP Junior Professional Officer (JPO) Programme:
The UNDP (United Nations Development Programme) JPO Programme equips outstanding young leaders with the skills and experience required to advance the Sustainable Development Goals (SDGs) and make a positive difference in the world. As a pathway into the world of development, the programme offers young professionals' excellent exposure to multilateral cooperation and sustainable development while providing a valuable entry point into the UN system.
Background and Organization Context
Coastal West African countries (Benin, Côte d'Ivoire, Ghana, and Togo), once considered peaceful, are now facing threats from violent extremism, terrorism, drug trafficking, and piracy. There is now an increasing risk of extremist groups spreading southwards from Burkina Faso and other countries in the Sahel region into the coastal states, with serious consequences for stability in the sub-region at large. Prevention of violent extremism is crucial, as cases of radicalisation and recruitment have been documented, along with cross-border movements of extremist groups and violent incidences.
In this context,  the UNDP regional project, entitled "Preventing and Responding to Violent Extremism in the Atlantic Corridor" (2023-2025) seeks to apply a regional prevention approach to address the challenges of violent extremism in the sub-region, with particular emphasis on promoting community-level resilience and capacities to effectively prevent and respond to radicalization factors, while contributing to supporting infrastructures for peace, in particularly capacities and mechanisms for early warning and early response.
Denmark is under the Peace and Stabilisation Fund (PSF) supporting the UNDP Atlantic Corridor initiative 2023-2024 aiming to prevent violent extremism in the high-risk areas and borderlands along the borderlands of Côte d'Ivoire, Ghana, Togo, and Benin.
Reporting structure and partners
Under the general guidance and supervision of the head of the Inclusive Governance and Accountable Governance cluster (Ghana) and Regional Peacebuilding Advisor, the Junior Professional Officer is expected to support the implementation of the Atlantic Corridor project, while contributing to the PVE work under the broader project. The JPO will work closely with the country-specific project management teams in all countries and the sub-regional project management team at the UNDP Regional Service Centre for Africa.
Training:
Use of yearly JPO duty-related travel and training allocation (DTTA), as per the online DTTA guide
Orientation Programme and other training and learning opportunities provided by UNDP
Participation in a hybrid JPO Policy, Programme and Operations (PPO) Induction Workshop
Duties and Responsibilities
Programme Management and Technical Advisory
Provide programme technical support and advice in the thematic area of preventing violent extremism, Conflict Prevention and Peacebuilding, as needed in the project oversight and implementation, with attention on conflict and gender-sensitive approaches.
Provide technical programmatic and operational support to Country Offices in overseeing the implementation and roll-out of the Atlantic Corridor project as well as  PVE activities under the broader PVE regional project, while ensuring close coordination with technical focal points and field officers for regular planning, coordinating, implementing, monitoring and reporting.
Provide technical support in sub-regional reporting and regular monitoring of activities and coordinate COs inputs/feedback on the project, including drafting reports for management and donors, in compliance with reporting requirements.
Provide support in overseeing the progress of project implementation, delivery and implementation of activities including through support in developing and overseeing Annual Work Plans and risks management.Knowledge Management and Innovation

Coordinate and contribute to research for various analytical and communication products, knowledge extraction, analysis, documentation, codification of results/lessons learned on governance, peacebuilding and conflict prevention.
Engage with existing UNDP Community of Practices to share knowledge and leverage UNDP's existing capacities on PVE and relevant topics, as relevant to the project.
Support the identification, development and adoption of innovative data collection, visualisation and M&E tools for more effective project management.
Provide support in the application of Results Based Management tools and guidance to facilitate timely and regular monitoring and reporting of project indicators, targets, and milestones.
Support in the refinement and formulation of programme monitoring and evaluation and data collection strategies to optimize regular monitoring and reporting of baseline indicators while continuously enhancing the evidence-base of the project.
Support in capacity enhancement efforts targeting UNDP Country Offices and implementing partners to improve project oversight, reporting and knowledge management.

Partnerships, Visibility and Resource Mobilization

Provide support in resource mobilisation efforts, including through preparation of funding proposals, briefing notes, timely corporate and donor reporting, advocacy and information-sharing requirements, and other tasks as required.
Provide support to enhance the visibility and strengthen concerted, joint communication efforts, in close consultation with UNDP regional and country-specific communications teams, including through the monitoring and implementation of country-specific communication action plans.
Support efforts to keep donors informed on the progress of the project through the informal monthly meetings in the inception phase and as required/requested.
Support efforts to ensure effective communication and concerted coordination with UNDP Country Offices, and close engagement with donors and other key stakeholders, in line with the Project's Governance and Oversight mechanisms.

Competencies

Core Competencies:

Achieve Results: LEVEL 2: Scale up solutions and simplifies processes, balances speed and accuracy in doing work
Think Innovatively: LEVEL 2: Offer new ideas/open to new approaches, demonstrate systemic/integrated thinking
Learn Continuously: LEVEL 2: Go outside comfort zone, learn from others and support their learning
Adapt with Agility: LEVEL 2: Adapt processes/approaches to new situations, involve others in change process
Act with Determination: LEVEL 2: Able to persevere and deal with multiple sources of pressure simultaneously
Engage and Partner: LEVEL 2: Is facilitator/integrator, bring people together, build/maintain coalitions/partnerships
Enable Diversity and Inclusion: LEVEL 2: Facilitate conversations to bridge differences, considers in decision making

Cross-functional and technical competencies:

Conflict Prevention: Addresses conflicts in a timely, sensitive manner; escalates to leadership when appropriate.
Partnerships: Ability to develop, maintain, and strengthen partnerships with others inside or outside the organization who can provide information, assistance, and support.
Knowledge Management: Catalyzes new ideas, methods, and applications to pave a path for innovation and continuous improvement in professional area of expertise.
Crisis Assessment: Knowledge of conflict analysis and risk assessment concepts and the ability to apply to strategic and/or practical situations.
Project and Programme Management: Accountable for project implementation and/or team deliverables, critically assesses value and relevance of existing thinking and policy, anticipates constraints and identifies solutions, expands capacity of team to deliver on time and on target.
Report and Brief Writing: Ability to write clearly and concisely. Ability to prepare quality reports and briefs.
Resource Mobilisation: Ability to identify funding sources, match funding needs with funding opportunities and establish a plan to meet funding plan.

Required Skills and Experience

Education requirements:

Master's Degree or equivalent Advanced Degree in a related field of expertise: conflict studies, law, political science, development studies, public administration and public policies, governance, social sciences or related disciplines.

Experience, Knowledge, and Skills:

A minimum of two years of paid working experience in a relevant field
2 years of professional work experience providing policy analysis and programme support in the area of preventing violent extremism, peacebuilding and conflict prevention.
Experience with working with UNDP and/or government in developing country settings is preferred.
Experience with working in collaboration with the AUC, RECs and other regional institutions and bodies would be considered an asset.

Language requirements:

Fluency in English and Danish
French is desired

Nationality:

Under the UNDP JPO programme framework, the following position is open only to nationals of Denmark. The applicant must be fluent in both Danish and English. For the full requirements and information about the JPO Programme, please visit: https://www.undp.org/jposc

Duty Station:  For the first two years of the assignment, the duty station is UNDP Accra, Ghana. This is followed by one more year at the UNDP HQ in New York.

UNDP does not tolerate sexual exploitation and abuse, any kind of harassment, including sexual harassment, and discrimination. All selected candidates will, therefore, undergo rigorous reference and background checks.

Disclaimer

Under US immigration law, acceptance of a staff position with UNDP, an international organization, may have significant implications for US Permanent Residents. UNDP advises applicants for all professional level posts that they must relinquish their US Permanent Resident status and accept a G-4 visa, or have submitted a valid application for US citizenship prior to commencement of employment.

UNDP is not in a position to provide advice or assistance on applying for US citizenship and therefore applicants are advised to seek the advice of competent immigration lawyers regarding any applications.

Applicant information about UNDP rosters

Note: UNDP reserves the right to select one or more candidates from this vacancy announcement.  We may also retain applications and consider candidates applying to this post for other similar positions with UNDP at the same grade level and with similar job description, experience and educational requirements.

Non-discrimination

UNDP has a zero-tolerance policy towards sexual exploitation and misconduct, sexual harassment, and abuse of authority. All selected candidates will, therefore, undergo rigorous reference and background checks, and will be expected to adhere to these standards and principles.

UNDP is an equal opportunity and inclusive employer that does not discriminate based on race, sex, gender identity, religion, nationality, ethnic origin, sexual orientation, disability, pregnancy, age, language, social origin or other status.

Scam warning 

The United Nations does not charge any application, processing, training, interviewing, testing or other fee in connection with the application or recruitment process. Should you receive a solicitation for the payment of a fee, please disregard it. Furthermore, please note that emblems, logos, names and addresses are easily copied and reproduced. Therefore, you are advised to apply particular care when submitting personal information on the web. Click To Apply