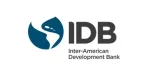 Closing date: Thursday, 13 April 2023
Special Projects Management and Delivery Consultant
Post of Duty: Trinidad and Tobago
The IDB Group is a community of diverse, versatile, and passionate people who come together on a journey to improve lives in Latin America and the Caribbean. Our people find purpose and do what they love in an inclusive, collaborative, agile, and rewarding environment.
About this position:
The Inter-American Development Bank (IDB) is the premier multilateral development institution within Latin America and the Caribbean region. At the IDB, the region is divided into four country departments responsible for the promotion and development of the country's strategies, the programming of operations, and the management of resources and of their respective portfolio of operations. The Caribbean Country Department (CCB) has a regional office based in Jamaica, country offices located in Barbados, Guyana, Suriname, The Bahamas, and Trinidad and Tobago, as well as an office located at the Headquarters of the IDB Group in Washington DC. CCB is responsible for the promotion and development of IDB Group country strategies and programming in the region and strives to improve lives in the Caribbean by creating vibrant and sustainable economies where people are safe, productive, and happy.
The IDB Trinidad and Tobago Country Office (CTT) is looking for a vibrant, proactive, innovative individual with strong leadership skills to provide management support to the Country Representative in the execution of Special Projects. The Special Projects are dynamic, wide-ranging, and innovative projects that engage different areas and divisions of the Bank as well as external stakeholders and partners. The Special Projects will focus on issues, topics, or thematic areas of special significance to the IDB's country strategy with T&T 2021-2025 which has a distinct focus on Digital Transformation. The Special Projects are planned and executed in close coordination within the Office of the Country Representative.
What you'll do:
Provide technical, operational and project management support to the Country Representative as follows:
 Conceptualize, develop, plan, and implement project initiatives of special significance to the Office of the Country Representative.
 Request and compile inputs from team members and key stakeholders (both internal and external to the IDB) to assist with project development and execution of the Special Projects.
 Prepare periodic and special reports as requested.
 Convene project team meetings, monitor execution progress and drive completion within defined timelines.
 Develop knowledge and expertise in the area of Digital Transformation to advance the Country Strategy's objectives.
 Prepare dynamic, modern, creative presentations and agreed communication material (project updates, press releases, blogs, talking points, social media updates etc.) on ongoing activities.
 Manage stakeholder engagement across persons, agencies, entities, organizations and/or the public associated with these special projects.
 Collaborate with the Country Representative and other team members to set a robust Special Projects work program to be achieved within each calendar year.
 Identify and make practical recommendations to resolve potential challenges related to the execution of special projects.
 Share and disseminate key information internally and externally on key milestones of the special projects.
 Build and foster collaborative networks within the IDBG and with key external stakeholders.
 Work as a member of a special projects multidisciplinary team, coordinating work with the Office of Country Representative and other Divisions within the IDB Group.
 Work independently with limited oversight.
 Work on projects/plans/proposals/activities involving multiple IDB divisions and business units.
What you'll need:
 Education: Master's degree in any social sciences discipline. Event Planning and Project Management training will be an asset.
 Experience: At least 5 years of relevant project management experience or equivalent experience implementing strategic plans. Experience implementing IT, digital or technology solutions is desirable.
 Languages: English. Knowledge of Spanish would be an asset.
Key skills:
 Proactive, intellectually curious, eager to learn team player who cares about innovative and creative approaches to international development.
 Research and analytical skills to be able to gather accurate information and effectively present and synthesize same for consultation with broader audiences.
 Strong oral and written communication and presentation skills to assist the Country Representative in communicating effectively with stakeholders.
 Ability to think on your feet while being organizationally and digitally savvy with advanced computer skills in MS Office software (incl. PPT, Microsoft Teams and Project) and project management tools including Trello.
 Conversant with social media platforms including Linked In, Instagram and Twitter.
 Highly organized while at the same time being agile and flexible at short notice to prioritize and manage multiple and varied projects concurrently. High degree of integrity while managing highly sensitive and/or confidential information.
 Share Point, and other productivity and workflow tools that the country office is using and plans to introduce including Power Point, Excel, Word.
Requirements:
 Citizenship: You are either a citizen of Trinidad and Tobago or a citizen of one of our 48-member countries with residency or legal permit to work in Trinidad and Tobago.
 Consanguinity: You have no family members (up to the fourth degree of consanguinity and second degree of affinity, including spouse) working at the IDB, IDB Invest, or IDB Lab.
 COVID-19 considerations: the health and safety of our employees are our number one priority. As a condition of employment, IDB/IDB Invest requires all new hires to be fully vaccinated against COVID-19.
Type of contract and duration:
 Type of contract: National Consultant Full-Time (CNS).
 Length of contract: 12 months.
 Work location: On-Site.
What we offer:
The IDB group provides benefits that respond to the different needs and moments of an employee's life. These benefits include:
 A competitive compensation package.
 Leave and vacations: 2 days per month of contract + gender-neutral parental leave.
 Health Insurance the IDB Group provides a monthly allowance for the purchase of health insurance.
 Savings plan: ​​​​​​​The IDB Group cares about your future, depending on the length of the contract, you will receive a monthly savings plan allowance.
 Hybrid and flexible work schedules.
 Health and wellbeing: Access to our Health Services Center which provides preventive care and health education for all employees.
 Development support: We offer learning opportunities to boost your professional profile such as seminars, 1:1 professional counseling, and much more.
Our culture:
At the IDB Group we work so everyone brings their best and authentic selves to work, willing to try new approaches without fear, and where they are accountable and rewarded for their actions.
Diversity, Equity, Inclusion and Belonging (DEIB) are at the center of our organization. We celebrate all dimensions of diversity and encourage women, LGBTQ+ people, persons with disabilities, Afro-descendants, and Indigenous people to apply.
We will ensure that individuals with disabilities are provided reasonable accommodation to participate in the job interview process. If you are a qualified candidate with a disability, please e-mail us at [email protected] to request reasonable accommodation to complete this application.
Our Human Resources Team reviews carefully every application.
About the IDB Group:
The IDB Group, composed of the Inter-American Development Bank (IDB), IDB Invest, and the IDB Lab offers flexible financing solutions to its member countries to finance economic and social development through lending and grants to public and private entities in Latin America and the Caribbean.
About IDB:
We work to improve lives in Latin America and the Caribbean. Through financial and technical support for countries working to reduce poverty and inequality, we help improve health and education and advance infrastructure. Our aim is to achieve development in a sustainable, climate-friendly way. With a history dating back to 1959, today we are the leading source of development financing for Latin America and the Caribbean. We provide loans, grants, and technical assistance; and we conduct extensive research. We maintain a strong commitment to achieving measurable results and the highest standards of integrity, transparency, and accountability.
Follow us: https://www.linkedin.com/company/inter-american-development-bank/
https://www.facebook.com/IADB.org
Additional Information
 External Opening Date: Mar 31, 2023
 External Closing Date: Apr 14, 2023
 External Contact Email: [email protected]
 External Contact Name: HR Service Center
 Job Field: Technical Support