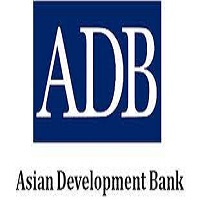 Closing date: Monday, 17 April 2023
Reference Number: 230111
Position Level: AS 5
Department: Private Sector Operations Department
Division: ADB Singapore Office
Location: Parent Location
Date Posted: Tuesday, April 4, 2023
Closing Date: Tuesday, April 18, 2023 11:59 p.m. (2359 Manila Time, 0800 GMT)
IMPORTANT INFORMATION:
ADB will be rolling-out its operating model which may result in the change of department/group and/or reporting arrangement(s). By proceeding with your application, you acknowledge and accept the possibility of such changes resulting from the new operating model (NOM).This vacancy is a local staff position. It is open only to nationals and residents of Singapore.This is a special fixed-term appointment for a period of three (3) years following Section 3.1 (c.) of Administrative Order No. 2.01 ("Recruitment and Appointment'). This appointment is not convertible to a regular appointment. It may be extended on exceptional basis for a further fixed period at the option of ADB. This appointment is open to internal and external applicants.Overview
Asian Development Bank (ADB) is an international development finance institution headquartered in Manila, Philippines and is composed of 68 members, 49 of which are from the Asia and Pacific region. ADB is committed to achieving a prosperous, inclusive, resilient, and sustainable Asia and the Pacific, while sustaining its efforts to eradicate extreme poverty. ADB combines finance, knowledge, and partnerships to fulfill its expanded vision under its Strategy 2030.ADB only hires nationals of its 68 members.The position will be based in the ADB Singapore Office (SGO). The principal focus of SGO is to support ADB's private sector operations, including public-private partnerships. SGO is also an important focal point for ADB's engagement with the Government of Singapore, with which ADB maintains a mutual agenda for cooperation, as well as Singapore based institutions that have an interest in promoting development in the Asia-Pacific region.Job PurposeThe Senior Operations Assistant performs full administrative support to the Regional Director, SGO and assigned outposted PSOD international staff (IS) and provides operational support services for various activities of SGO including coordination of knowledge dissemination activities, database management, and other clerical functions. The incumbent will report to the Regional Director, SGO.Responsibilities
General
 Proactively manages supervisors' calendars/schedules by resolving scheduling conflicts, confirming meetings in advance, updating supervisors of changes to schedules, and exercising judgement in organizing the scheduling and accepting of supervisors' meetings
 Organizes mission travel, including forward planning, by reviewing and recommending appropriate flight options, planning mission itinerary including transport and hotel accommodation, preparing meeting schedules, inputting mission authorization requests, and travel requests and timely processing of expense claims
 Ensures that appropriate arrangements and confirmations are made for all external meetings/international events including, registration, materials, logistics and venue, among others
 Assists in the scheduling and logistical requirements of internal meetings
 Performs certain standard activities such as maintaining adequate stocks of office supplies, as required
Office Matters, Mail/Written Communication/Follow-up
 Prepares a list of all incoming documents and ensures office filing systems and records are properly maintained and updated
 Reviews all incoming documents and mail in a timely manner and distributes to concerned staff and/or bring to the attention of supervisors, as necessary
Data Analysis and Report Generation
 Collects, compiles and analyzes relevant information and data to produce routine and/or ad hoc statistics/reports as instructed.
 Prepares reports and provides data in excel spreadsheet, prepares PowerPoint presentations
Oral Communications/Internal & External Contacts
 Provides efficient administrative services by proper screening of incoming telephone calls, taking accurate messages, dealing with queries from internal/external callers to ensure they are referred in a timely manner to concerned staff
 Attends to external visitors and ensures that external visitors are appropriately greeted and escorted to meetings and/or unexpected visitors and ensures that they are referred in a timely manner to the concerned staff/appropriate party
 Ensures follow-up of specific queries
 Maintains a directory of external contacts by recording business card information
Knowledge Dissemination and Coordination
 Supports SGO's knowledge dissemination activities
 Liaises with ADB staff inside and outside the work area, clients, and external stakeholders as required
Others
 Performs other duties as may be assigned and reflected in the incumbent's workplan.
Qualifications
Relevant Experience & Requirements
 Bachelor's degree in business, finance, mass communication or any equivalent courses
 At least five (5) years of relevant professional experience
 Excellent written and verbal communication skills in English
 Ability to manage priorities and workload within general schedule of work, instructions and standardized practices.
 Ability to foresee response and implication of own outputs, and to undertake tasks efficiently.
 Good analytical thinking with ability to make simple causal links, pro-and-con lists and analyses to reach a decision.
 Ability to work collaboratively with teams as a constructive team member
 Ability to work with individuals from different cultural/national backgrounds
 Ability to guide more junior staff and assist their skills development
 Please refer to the link for ADB Competency Framework for Administrative Staff Level 5.
General Considerations
The selected candidate, if new to ADB, is appointed for an initial term of 3 years.ADB offers competitive remuneration and a comprehensive benefits package. Actual appointment salary will be based on ADB's standards and computation, taking into account the selected individual's qualifications and experience.ADB seeks to ensure that everyone is treated with respect and given equal opportunities to work in an inclusive environment. ADB encourages all qualified candidates to apply regardless of their racial, ethnic, religious and cultural background, gender, sexual orientation or disabilities. Women are highly encouraged to apply.Please note that the actual level and salary will be based on qualifications of the selected candidate.