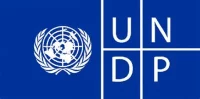 Closing date: Monday, 17 April 2023
General
Description of assignment title: Spanish or French translation of the Integrated Spatial Planning workbook
Assignment country: United States of America
Expected start date: Invalid Date
Sustainable Development Goal: 15. Life on land
For how many hours per week will the volunteer be required?
11 – 15
Host entity: UNDP Global Programme on Nature for Development
Type: Online
Duration: 4 weeks
Number of assignments: 8
Details
Mission and objectives
UNDP's Global Programme on Nature for Development brings together three different initiatives under one program – the Equator Initiative, the National Biodiversity Initiative, and the Global Forest Initiative – in order to identify, foster, showcase and celebrate nature-based solutions that help achieve the 2030 Agenda for Sustainable Development at local, national and international levels. The work of the Global Programme on Nature for Development contributes to UNDP's Strategic Plan 2014-2017 by charting sustainable development pathways through the conservation, restoration and sustainable management of biodiversity and ecosystems; and by promoting inclusive and effective democratic governance in the area of natural resources.
Context
Learning for Nature is the premier e-learning platform by the United Nations Development Programme (UNDP). It offers an extensive portfolio of e-learning offerings to promote best practices in conservation and sustainable development and ​​develop the capacity of biodiversity policymakers, practitioners, and local and Indigenous communities. The Integrated Spatial Planning Workbook was developed based on the inputs and lessons generated from the implementation of the Essential Life Support Areas (ELSA) in 11 countries: Cambodia, Chile, Colombia, Costa Rica, the Dominican Republic, Ecuador, Haiti, Kazakhstan, Peru, South Africa, and Uganda.
Task description
UNDP is looking for eight online volunteers (4 per language) to conduct English to French or English to Spanish translation and proofreading of the Integrated Spatial Planning workbook (176 pages in total). We will select two Online Volunteers to conduct the translation and two volunteers to conduct the proofreading per language. The online volunteers will be introduced to the work of the Learning for Nature team at UNDP and will collaborate with other volunteers on the team.
Requirements
Required experience
Application is open for all nationalities. Candidates should have a native-level knowledge of French if applying for the French position, and a native-level of Spanish if applying for the Spanish position. Fluency in English is required. Professional experience in translation will be considered an advantage.
Languages
French, Level: Mother tongue, Required Spanish, Level: Mother tongue, Required English, Level: Fluent, Required
Other information
Inclusivity statement
United Nations Volunteers is an equal opportunity programme that welcomes applications from qualified professionals. We are committed to achieving diversity in terms of gender, care protected characteristics. As part of their adherence to the values of UNV, all UN Volunteers commit themselves to combat any form of discrimination, and to promoting respect for human rights and individual dignity, without distinction of a person's race, sex, gender identity, religion, nationality, ethnic origin, sexual orientation, disability, pregnancy, age, language, social origin or other status.