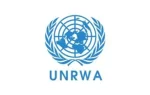 Closing date: Tuesday, 25 April 2023
Posting Title: Service Desk Officer, Gaza Field Office, Band, E
Job Code Title: Service Desk Officer
Department/Office: United Nations Relief and Works Agency (UNRWA)
Duty Station: GAZA
Posting Period: 12 April 2023 – 26 April 2023
Job Opening Number: 23-Information Management Systems-UNRWA-206638-R-Gaza (E)
United Nations Core Values: Integrity, Professionalism, Respect for Diversity
Organisational Setting and ReportingThe incumbent of this post is responsible to Field ICT Services Officer.
Responsibilities
The incumbent: * Acts as a member of the ICT Service Desk team and provides first level ICT support services to end-users, in accordance with established standards, policies and operating procedures, including; (i) Fulfilling end-user requests for ICT services, including access to application systems and computer or mobile resources; (ii) Identifying and resolving/escalating reported incidents related to computer hardware and software, mobile devices and other technology related tools and products, access issues, connectivity, telephony, video conferencing and software operational problems; analyzing issues and incidents, identifying systemic problems and recommending appropriate solutions, and contributing to ICT knowledge management system; (iii) Identifying and resolving/escalating reported applications systems functional and/or operational issues and problems in coordination with the second level support teams; (iv) Maintaining and updating standard Service Desk information management system, including status of all assigned service requests and incidents; (v) Providing general information and advice to end-user queries on ICT products and services at UNRWA, potential access, usage policies, acquisition, upgrade and replacement of standard ICT hardware, software or mobile equipment; (vi) Collecting and analyzing feedback from end-users and making recommendations to the appropriate internal team; (vii) Conducting ongoing end-user training needs assessment with substantive contribution to the development of end-users training materials. * Receives and installs new or updates existing end-user ICT hardware, mobile devices and software, including operating system and anti-virus software, in accordance with established standards; prepares and maintains an up-to-date inventory of installed devices and software licenses; liaises with maintenance and service vendors to install and service end-user computer hardware, mobile devices and provision of minor ICT equipment; * Provides formal and on-the-job training on the use of computing services and facilities, devices, tools, wireless connectivity, mobiles devices and standard software packages; * Prepares and supports requested ICT services for various internal and external meetings, including necessary Internet, Wi-Fi, teleconferencing, video conferencing, desktop, printing and video/audio projection services.; provides daily video conferencing connectivity and troubleshooting services; * Performs such other duties as may be assigned.
CompetenciesUN Core Values of Integrity, Professionalism and Respect for Diversity, and Core Competencies of Communication, Working with People and Drive for Results apply by default. in addition to the following competencies: * Ability to diagnose and resolve various technical issues; * Ability to take initiative; * Ability to establish and maintain constructive relationships with all concerned; * Ability to coordinate the work with others, work under pressure and meet tight deadlines; * Good understanding of technical guidelines, policies and instructions; * Sound communication skills; * Service oriented attitude.
Education* A university degree in computer science, information technology, electrical or computer engineering or other related discipline.
Job – Specific Qualification(A) ITIL knowledge and training is desirable. (B) Experience in conducting formal computer training is desirable. (C) Communication and customer care knowledge and training is desirable. (D) Experience or knowledge of UNRWA's operations and computer facilities environment is desirable.
Work Experience* Three years' ICT Service or Help Desk experience providing user support and training in a network computer environment is required. * Work experience with Microsoft Windows based desktop technology and Microsoft Office software suite is required.
LanguagesGood command of spoken and written English and Arabic.
AssessmentEvaluation of qualified candidates may include an assessment exercise which may be followed by competency-based interview.
Special NoticeContract Type & Duration: Limited Duration Contract, 6 Months, renewable (depending on the performance and the funding availability) Conditions of service:
 The monthly basic salary shall be US$1,448.30 at Band E.
 Other conditions of service and benefits may apply. An existing LDC member can apply to this LDC post but will not be allowed to assume such post through secondment as he/she needs to leave his/her current status to accept the new LDC appointment. This vacancy notice is open to internal and external candidates. Only candidates residing in Gaza Strip, and within commuting distance of the duty station with authorization to work in the duty station at the time of application are eligible to apply. The Agency will not assume responsibility or accountability to support or facilitate the issuance of work permit in Gaza Strip, and without a valid work permit, the appointment may be rescinded. Preference will be given to registered Palestine refugees and candidates assisting the Agency to meet its commitment to gender parity. UNRWA welcomes applications from qualified candidates with disabilities. A roster may be created from the selection exercise, and successful candidates may become eligible for appointment to the same post or a similar post. Only applications that have been fully completed in UNRWA's online e-recruitment system inspira will be considered and no late applications will be accepted. The PHP should be completed with full relevant work experience under the experience tabs as per the requirements in the Job Opening. All acquired university degrees must also be stated, if applicable. Applicants applying to positions for Grades 12 to 20 must submit a cover letter/motivational statement in order to be considered. Additionally, providing incorrect or misleading information on an application will result in the immediate disqualification of a candidate. For UNRWA internal staff, they are required to specify and include their current UNRWA grade level. To do so applicants should select under "Category" RLG, scroll down to see all categories, then select their local grade. Equivalency: Equivalency may apply for this post. NB: Work experience alone or formal qualifications with no relevant work experience are not considered an acceptable combination. Advertisements published only in English will only accept applications in English, and Arabic submissions will not be considered. The Agency may disqualify applicants whose name appears on the UN Sanctions List or a UN database of staff separated for reason of misconduct or of staff who separated whilst misconduct processes were pending. UNRWA shares investigation and misconduct information with other UN Agencies, and past and prospective employers, about staff members who have been separated for misconduct, or who have separated whilst an investigation and/or disciplinary process for misconduct is underway; and such persons may be prohibited from employment with the United Nations. The Agency will immediately disqualify applicants who are ineligible for any reason in accordance with the Agency regulatory framework. UNRWA is funded almost entirely by voluntary contributions from UN member states, regional bodies, business foundations and individual contributions. The mission of UNRWA is to help Palestine refugees achieve their full potential in human development under the difficult circumstances in which they live. For more details on UNRWA, please visit: https://www.unrwa.org/
United Nations ConsiderationsStaff members are subject to the authority of the Commissioner-General of UNRWA and to assignment by him or her. UNRWA is committed to achieving gender parity at all levels of staffing under the current UN-wide gender agenda and strongly encourages applications from qualified applicants from under-represented groups. At UNRWA, the paramount consideration in the recruitment and employment of staff is the necessity of securing the highest standards of efficiency, competence and integrity, with due regard to geographic diversity. All employment decisions are made on the basis of qualifications and organizational needs. UNRWA is committed to creating a diverse and inclusive environment of mutual respect. Reasonable accommodation for applicants with disabilities may be provided to support participation in the recruitment process when requested and indicated in the application. UNRWA Considerations UNRWA staff are expected to uphold the highest standards of efficiency, competence, neutrality, impartiality and integrity. This includes respect for and commitment to human rights, diversity and non-violent means of dealing with all kinds of conflict. Only persons who fully and unconditionally commit to these values should consider applying for UNRWA jobs. Candidates will not be considered for employment with UNRWA if they have committed violations of international human rights law, violations of international humanitarian law, sexual exploitation, sexual abuse, or sexual harassment, or if there are reasonable grounds to believe that they have been involved in the commission of any of these acts. Candidates who have committed crimes other than minor traffic offences may not be considered for employment. The Agency may disqualify applicants who have separated for reason of misconduct, who left a UN Agency while misconduct processes were pending, or who appear on the UN Sanctions List. UNRWA is a non-smoking work environment. Applicants are urged to follow carefully all instructions available in the online recruitment platform, inspira. For more detailed guidance, applicants may refer to the Manual for the Applicant, which can be accessed by clicking on "Manuals" hyper-link on the upper right side of the inspira account-holder homepage. The evaluation of applicants will be conducted on the basis of the information submitted in the application according to the evaluation criteria of the job opening and the applicable internal legislations of the United Nations including the Charter of the United Nations, resolutions of the General Assembly, the Staff Regulations and Rules, administrative issuances and guidelines. Applicants must provide complete and accurate information pertaining to their personal profile and qualifications according to the instructions provided in inspira to be considered for the current job opening. No amendment, addition, deletion, revision or modification shall be made to applications that have been submitted. Candidates under serious consideration for selection will be subject to reference checks to verify the information provided in the application. Job openings advertised on the Careers Portal will be removed at 11:59 p.m. (New York time) on the deadline date.