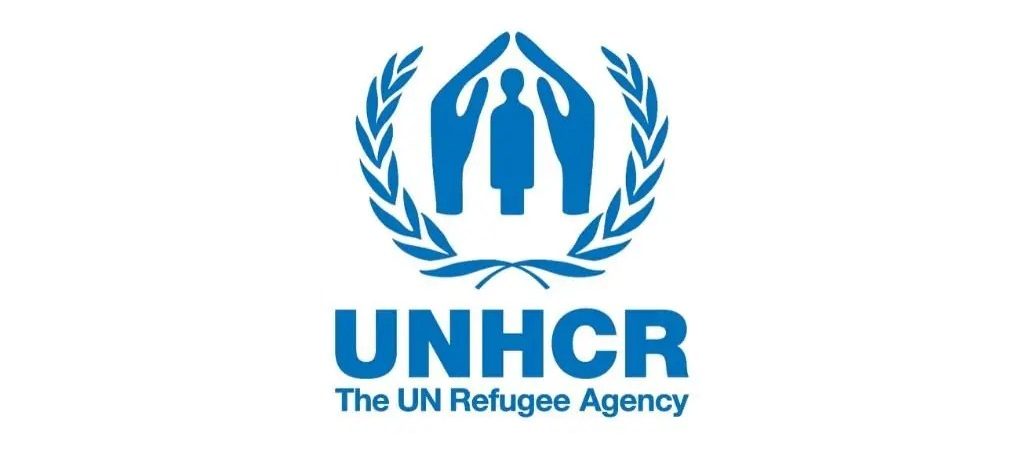 Organizational Setting and Work Relationships
The Senior Talent Management and Performance Officer supports Global Learning & Development Centre's mission to deliver an integrated talent and performance management strategy that creates an enabling environment for performance accountability and empowerment for talent development. Talent development and Performance management focuses on five main areas, Talent Planning & Communication, Talent Management & Performance, Talent Identification, Talent Engagement and Talent Experience.
The Senior Talent Management and Performance Officer specializes in Human Resources, addressing interconnected activities around talent management, performance management, assessment and enhancement, career development and engagement, talent engagement as well as supporting UNHCR's talent and workforce development. The position is normally located at Headquarters in the Division of Human Resources (DHR), within the Global Learning and Development Centre.
The job requires the incumbent to work internally with other units and GLDC sections, as well as with other areas within DHR. Position may also include interacting with Field based Managers, Directors of Divisions and Regional Bureaux, LAS, IGO and the Ombuds Office.
In addition, s/he will work with external service providers – vendors, consultants, contractors, etc. and be responsible for preparing proposals for acquiring goods and services.
The Senior Talent Management and Performance Officer normally reports to a Head of Section. The job has direct supervisory responsibility.
All UNHCR staff members are accountable to perform their duties as reflected in their job description. They do so within their delegated authorities, in line with the regulatory framework of UNHCR which includes the UN Charter, UN Staff Regulations and Rules, UNHCR Policies and Administrative Instructions as well as relevant accountability frameworks. In addition, staff members are required to discharge their responsibilities in a manner consistent with the core, functional, cross-functional and managerial competencies and UNHCR's core values of professionalism, integrity and respect for diversity.
Duties
Develop and implement of human resources practices, procedures and policies pertaining to career development, talent and performance management, talent identification, engagement and experience.
Lead talent management, engagement, experience and performance development capacity building activities in close liaison with other sections, managers and field HR teams.
Lead on development and delivery of learning solutions and programmes and targeted activities, both through webinars and face to face training activities on talent management, engagement, experience, performance and career development topics.
Manage the performance and career development aspects of succession planning and talent management including coaching of identified staff members on their career plans.
Conduct regular analysis of pertinent statistical data to identify trends and developments related to talent engagement, experience and performance management.
Generate Talent and Performance Development tools for HR teams in the field, and Managers to empower workforce members in performance and career development.
Lead change management initiatives to promote an organizational culture where the development of staff is a shared priority of staff, their managers and the organization, and where staff are committed to generating the highest standard of talent and performance.
Provide Policy advice, guidance and support to staff on various aspects of talent and performance management.
Lead and coordinate initiatives, implement frameworks, programs and models in the required area
Liaise and establish linkages with the required stakeholders within and outside GLDC
Identify and roll out assessments, analyse and advise based on related data
Perform other related duties as required.
Minimum Qualifications
Years of Experience / Degree Level
For P4/NOD – 9 years relevant experience with Undergraduate degree; or 8 years relevant experience with Graduate degree; or 7 years relevant experience with Doctorate degree
Field(s) of Education
Human Resources Management; Social Sciences; Law;
Political Sciences; Organizational Development; or other relevant field.
(Field(s) of Education marked with an asterisk* are essential)
Certificates and/or Licenses
Not specified.
Relevant Job Experience
Essential
Knowledge and experience in design and implementation of HR policies at the international level. Knowledge and practical experience in a professional capacity in a Human Resources issues and practices (personnel administration, organizational development, talent and performance management, recruitment,).
Desirable
Knowledge of UN/UNHCR field operational realities, especially in hardship duty stations. Field experience with UNHCR and/or with other humanitarian organizations. In-depth knowledge of the UN Staff Rules and Regulations, staffing and overall organisational structure in the UN system. High degree of organizational and cultural awareness, sensibility and the highest level of discretion, tact and confidentiality. Demonstrated interest in talent development and training.
Functional Skills
*IT-Computer Literacy
*MG-Organisational Development
TR-Training – Virtual and face to face
*HR-Talent Management Systems
FO-Operational activities in hardship duty stations
*HR-Recruitment Attraction & Selection
*HR-HR Policy Development and Coordination
(Functional Skills marked with an asterisk* are essential)
Language Requirements
For International Professional and Field Service jobs: Knowledge of English and UN working language of the duty station if not English.
For National Professional jobs: Knowledge of English and UN working language of the duty station if not English and local language.
For General Service jobs: Knowledge of English and/or UN working language of the duty station if not English.
Competency Requirements
All jobs at UNHCR require six core competencies and may also require managerial competencies and/or cross-functional competencies. The six core competencies are listed below.
Core Competencies
Accountability
Communication
Organizational Awareness
Teamwork & Collaboration
Commitment to Continuous Learning
Client & Result Orientation
Managerial Competencies
Empowering and Building Trust
Managing Performance
Managing Resources
Cross-Functional Competencies
Change Capability and Adaptability
Analytical Thinking
Negotiation and Conflict Resolution
All UNHCR workforce members must individually and collectively, contribute towards a working environment where each person feels safe, and empowered to perform their duties. This includes by demonstrating no tolerance for sexual exploitation and abuse, harassment including sexual harassment, sexism, gender inequality, discrimination, and abuse of power.
As individuals and as managers, all must be proactive in preventing and responding to inappropriate conduct, support ongoing dialogue on these matters and speaking up and seeking guidance and support from relevant UNHCR resources when these issues arise.
This is a Standard Job Description for all UNHCR jobs with this job title and grade level. The Operational Context may contain additional essential and/or desirable qualifications relating to the specific operation and/or position. Any such requirements are incorporated by reference in this Job Description and will be considered for the screening, shortlisting and selection of candidates.
Desired Candidate Profile
The desired candidate has solid management experience, good organizational culture and processes knowledge, strategic planning and career paths awareness.
Knowledge and proven experience in a professional capacity in a Human Resources in two or more of the following areas: (strategic workforce planning and succession planning, organizational development, talent development, recruitment and engagement);
Strong communication skills in both written and oral;
Strategic thinking and experience in project management;
Ability to successfully work as part of the team and work in changing environment;
Proven planning skills and analytical thinking;
Ability to establish and nurture partnerships;
English language required. Any other UN language is highly desirable.
Required languages (expected Overall ability is at least B2 level):
,
Desired languages
,
Operational context
Occupational Safety and Health Considerations:
Nature of Position:
The position is part of the Division of Human Resources (DHR), a strategic, trusted and innovative partner in enabling UNHCR to protect and respond to persons of concern by attracting, motivating, retaining and developing a talented, diverse and agile workforce, while nurturing a culture of excellence, respect and wellbeing for all.
The position reports to the Head of Talent Development & Performance Section.
The role will also partner closely across all areas of Human Resources to showcase a seamless, united HR support approach to the business. While leading the International TA team this leader will also contribute to hiring top talent by supporting the identification of talent for critical, highly visible roles.
UNHCR is committed to ensure we have a strong pipeline of internal and external talent for senior leadership roles across UNHCR. Succession planning helps UNHCR close the talent gap by: a) establishing a strategic overview of existing talents in the organization; b) better preparing leaders for executive roles., b) accelerating the development of high potential professionals, c) gaining strategic flexibility by identifying and assigning the best people to deliver value., d) retaining talent and developing internal leaders and e) actively connecting the talent plan to business strategy. The primary objective of this role will be to develop frameworks and programs to identify senior talent needs in the organization and to run a pilot program for succession planning. The incumbent will support strategic workforce planning and organizational effectiveness and ultimately lead to a robust succession framework for UNHCR 's senior talent group.
The incumbent will have one G7 and P3 reporting to him/her.
Living and Working Conditions:
Additional Qualifications
Skills
Education
BA: Human Resources (Required), BA: Law (Required), BA: Organizational Development (Required), BA: Political Science (Required), BA: Social Science (Required)
Certifications
Work Experience
Competencies
Accountability, Analytical thinking, Change capability & adaptability, Client & results orientation, Commitment to continuous learning, Communication, Empowering & building trust, Managing performance, Managing resource, Negotiation & conflict resolution, Organizational awareness, Teamwork & collaboration
UNHCR Salary Calculator
https://icsc.un.org/Home/SalaryScales
Compendium
Add.2 to Bi-annual Compendium 2022 – Part B
Functional clearance
This position doesn't require a functional clearance
How to apply
For a full job description and to apply, interested candidates are requested to visit https://bit.ly/3Y03aFD
The UNHCR workforce consists of many diverse nationalities, cultures, languages and opinions. UNHCR seeks to sustain and strengthen this diversity to ensure equal opportunities as well as an inclusive working environment for its entire workforce. Applications are encouraged from all qualified candidates without distinction on grounds of race, colour, sex, national origin, age, religion, disability, sexual orientation and gender identity.
Please note that UNHCR does not charge a fee at any stage of its recruitment process (application, interview, meeting, travelling, processing, training or any other fees).
Closing date of receipt of applications: 16 February 2023 (midnight Geneva time)