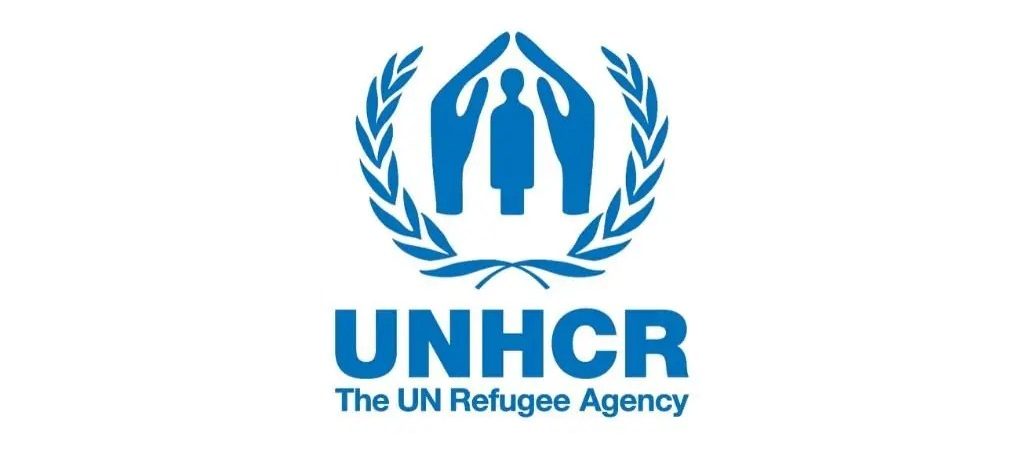 Organizational Setting and Work Relationships
The role of the Senior Talent Learning and Development Officer is to enable learning and development opportunities within UNHCR. In doing so the incumbent contributes towards building a positive UNHCR learning culture and meeting strategic workforce needs.
The incumbent leads the design, development and delivery of agile learning and development solutions, especially self-study materials and resources that can be used in the flow of work, as well as peer-to-peer activities such as mentoring and coaching.
The incumbent works with various entities across UNHCR including the GLDC, Bureaux, Divisions and HQ entities as well as external entities.
The incumbent normally reports to a P5 who will be responsible for learning and development.
The job will have direct supervisory responsibility.
All UNHCR staff members are accountable to perform their duties as reflected in their job description. They do so within their delegated authorities, in line with the regulatory framework of UNHCR which includes the UN Charter, UN Staff Regulations and Rules, UNHCR Policies and Administrative Instructions as well as relevant accountability frameworks. In addition, staff members are required to discharge their responsibilities in a manner consistent with the core, functional, cross-functional and managerial competencies and UNHCR's core values of professionalism, integrity and respect for diversity.
Duties
– In collaboration with Bureaux and Divisional functional colleagues lead the co-ordination of the design and delivery of internal and external learning and development activities, and the development of resources that support functional workforce planning, positive career experiences, and performance management
– Lead the analysis of current and future talent challenges and trends within relevant Functions, and lead the development of appropriate learning and development solutions
– Lead the development of functional learning and development strategies and work plans
– Oversee the financial administration of activities under the area of responsibility
– Oversee the reparation of requests for proposals for goods and services (inc consultancy) and maintain efficient administrative control mechanisms to ensure compliance with UNHCR financial, administrative, and staff rules and regulations.
– Support and monitor staff, affiliates and external providers/partners in order to maintain quality and relevance of activities, content and materials.
– Oversee reporting as well as follow-up on coordination and promotion of activities, the preparation of regular and ad hoc reports, and compilation of data as required.
– Supervise staff / consultants / interns as required and applicable
– Perform other related duties as required.
Minimum Qualifications
Years of Experience / Degree Level
For P4/NOD – 9 years relevant experience with Undergraduate degree; or 8 years relevant experience with Graduate degree; or 7 years relevant experience with Doctorate degree
Field(s) of Education
Administration; Adult Education; Business Administration;
Communication; Project Management; Human Resources;
Human Rights; Information Management; International Development;
International Law; Journalism; Logistics;
Management; Organizational Development; Social Work;
Politics or other relevant field.
(Field(s) of Education marked with an asterisk* are essential)
Certificates and/or Licenses
Not specified.
(Certificates and Licenses marked with an asterisk* are essential)
Relevant Job Experience
Essential
9 years of relevant professional work experience in the area of human resources management, business or public administration and organizational management. 9 years of demonstrated work experience in one or more of the following areas: career development, change management, succession planning, talent identification, talent development and recruitment. Experience in rolling out and delivering capacity building initiatives. Excellent communication skills.
Desirable
Strong organizational, strategic thinking and planning skills. High degree of organisational and cultural awareness and sensibility. Demonstrated interest in creative, innovation and change management. Team building and leadership skills.. Understanding of the UN Staff Rules and Regulations, staffing and overall organisational structure in the UN system.. Familiarity with data systems and analysis. Solid IT skills.
Functional Skills
*CO-Cross-cultural communication
CO-Drafting and Documentation
*TR-Facilitation – Virtual and face to face
*TR-Coaching/mentoring
*TR-Training Design and Material Preparation
*MG-People Management
TR-Design & development of learning solutions including for e-learning & distance learning
(Functional Skills marked with an asterisk* are essential)
Language Requirements
For International Professional and Field Service jobs: Knowledge of English and UN working language of the duty station if not English.
For National Professional jobs: Knowledge of English and UN working language of the duty station if not English and local language.
For General Service jobs: Knowledge of English and/or UN working language of the duty station if not English.
All UNHCR workforce members must individually and collectively, contribute towards a working environment where each person feels safe, and empowered to perform their duties. This includes by demonstrating no tolerance for sexual exploitation and abuse, harassment including sexual harassment, sexism, gender inequality, discrimination, and abuse of power.
As individuals and as managers, all must be proactive in preventing and responding to inappropriate conduct, support ongoing dialogue on these matters and speaking up and seeking guidance and support from relevant UNHCR resources when these issues arise.
This is a Standard Job Description for all UNHCR jobs with this job title and grade level. The Operational Context may contain additional essential and/or desirable qualifications relating to the specific operation and/or position. Any such requirements are incorporated by reference in this Job Description and will be considered for the screening, shortlisting and selection of candidates.
Desired Candidate Profile
Candidate should have UN experience ideally in the area of talent development. As this position requires supporting cultural shift, prior experience working across different levels G-N-P would needed.
Required languages (expected Overall ability is at least B2 level):
,
Desired languages
,
Operational context
Occupational Safety and Health Considerations:
Nature of Position:
The position is located within the Division of Human Resources (DHR)- Global Learning and Development Center (GLDC). The Division's mission statement indicates that DHR is a strategic, trusted, and innovative business partner in enabling UNHCR to protect and respond to persons of concern by attracting, motivating, retaining, and developing a talented, diverse, and agile workforce while nurturing a culture of excellence, respect, and wellbeing for all. GLDC support teams to achieve the highest possible performance to realize the organization's strategic mission, prepare and continually develop employees and learning ecosystems to achieve the highest possible performance, and design processes, systems, and tools to create a culture of continuous learning, career growth, engagement, training performance development knowledge sharing and innovation. The role is to lead, support and enable the analysis, design, delivery, and administration of integrated talent solutions for UNHCR's Divisions, Bureaux, and Operations. The incumbent will lead the People Management and Mindset Solutions Unit and help align budgets and activities to UNHCR's people management and leadership framework and GLDC's strategic directions. He/she will support the vision, direction, and execution of the
Talent Initiative strategy for developing current and future leaders at UNHCR. They will ensure that team effort effectively creates intended results and that program delivery methods are scaled to a global audience. As the Head of the Unit, design and deliver targeted and engaging leadership solutions that are culturally aligned, best suit audience needs, and tangibly impact performance.
The role is situated in the Management, and Leadership Excellence Section within the GLDC in Budapest. Opportunities are ample for talented incumbents to shape the role, the Unit's portfolio of activities and help strengthen the design and delivery of integrated learning solutions globally across Divisions, Bureaux, and Operations. This is a demanding role in which the incumbent must master several technical domains concurrently, most notably, a deep understanding of (virtual) management and leadership development approaches; organizational change and development; project management; innovation as well as experience from a consultative/advisory to help the client analyse organizational problems and co-create solutions (drawing from across GLDC and DHR).
Additional Qualifications
Skills
Education
BA: Administration (Required), BA: Adult Education (Required), BA: Business Administration (Required), BA: Communication (Required), BA: Human Resources (Required), BA: Human Rights (Required), BA: Information Management (Required), BA: International Development (Required), BA: International Law (Required), BA: Journalism (Required), BA: Logistics (Required), BA: Management (Required), BA: Organizational Development (Required), BA: Political Science (Required), BA: Project Management (Required), BA: Social Work (Required)
Certifications
Work Experience
Competencies
Accountability, Client & results orientation, Commitment to continuous learning, Communication, Empowering & building trust, Judgement & decision making, Managing performance, Managing resource, Organizational awareness, Planning & organizing, Policy research & development, Stakeholder management, Teamwork & collaboration
UNHCR Salary Calculator
https://icsc.un.org/Home/SalaryScales
Compendium
Add.2 to Bi-annual Compendium 2022 – Part B
Functional clearance
This position doesn't require a functional clearance
How to apply
For a full job description and to apply, interested candidates are requested to visit https://bit.ly/3wTBTcf
The UNHCR workforce consists of many diverse nationalities, cultures, languages and opinions. UNHCR seeks to sustain and strengthen this diversity to ensure equal opportunities as well as an inclusive working environment for its entire workforce. Applications are encouraged from all qualified candidates without distinction on grounds of race, colour, sex, national origin, age, religion, disability, sexual orientation and gender identity.
Please note that UNHCR does not charge a fee at any stage of its recruitment process (application, interview, meeting, travelling, processing, training or any other fees).
Closing date of receipt of applications: 16 February 2023 (midnight Geneva time)