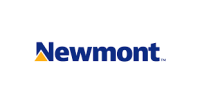 Company: Newmont Mining Corporation
Location: Ghana
State: Ghana
Job type: Full-Time
Job category: Mining Jobs in Ghana
Job Description
Newmont Mining Corporation is a leading global gold producer with key assets in Nevada, Peru, Australia, Ghana and Suriname.
Newmont's Africa Operations holds two gold mining operations in Ghana: the Ahafo Mine located in the Brong-Ahafo region and the Akyem Mine located in the Eastern region. There is also near mine exploration and development focus in Ghana to annually replace gold reserves. Newmont Africa also has early-stage exploration programs in the African countries of Ethiopia and Morocco.
Our Africa operations employ approximately 5,900 employees and contractors, with the majority working at the Ahafo Mine. We offer an unparalleled blend of opportunity and career satisfaction with all the benefits you would expect from a global company. This, combined with our growth opportunities, makes Newmont a great company to work.
Our Akyem and Ahafo mines have made significant sustainable community development investments in our host communities. These include establishing Development Funds at our Akyem and Ahafo operational areas with each mine contributing US$1 per ounce of gold sold and 1% of net pre-tax annual profit into its community development fund.
The only gold company listed in the S&P 500 index, Newmont in 2007 became the first gold company selected to be part of the Dow Jones Sustainability World Index. Newmont's industry leading performance is reflected through our Africa operations' high standards in environmental management, health and safety for our workforce and creating value and opportunity for our employees, host communities and Newmont's shareholders.
About The Role
The Senior Mining Applications Specialist provides dedicated support for applications and database systems used at operations and in regional operations support hub.
Provides technical insights to optimize systems and ensure superior availability for deployed technologies in the field.
The role will support mine site personnel with the functionality, capability and improvements of critical Operations Technology (OT) software applications related to mining and/or processing technology.
In This Role You Will
Operations Application Support
Provide production applications support for a multitude of mining and processing technology and systems.
Plan and coordinate production support, maintenance, updates and patching of systems defined in the scope of this role.
Closely work with site technology team members collaborating and leading efforts to solve technical problems in the field.
Operation Applications Management and Planning
Provide a disciplined approach to change management ensuring testing procedures have been carried out prior to production rollout of change.
Review existing systems and identify areas for improvement in the areas of scalability, maintainability, and performance.
Establish and maintain technology vendor and partner relationships.
Investigate, review and recommend change to applications where appropriate and collaborate with stake holders to rollout approved enhancements.
Team Leadership, Vendor Relationship & Change Management
Collaborate with colleagues in Operations Technology to ensure changes and recommendations made are in alignment with solution road maps.
Collaborate and participate with industrial and academic leaders both inside and outside the mining industry to discover, implement and utilize value added, methods and/or technologies.
Responsible for the maintenance of system monitoring tools and responding to issues identified
Maintain the integrity of data interfaces (API's) and logic to optimize dataflow.
Migrating applications or databases across different platform.
Works closely with the Data & Analytics team to provide reporting solutions for the site operations teams.
Your Training, Skills & Experience Checklist
Formal Qualification (including Professional Registrations):
Bachelor's Degree preferred in Information Technology field , Computer Science, or other related field
Strong knowledge of contracting, negotiating, organization development, change management, technology trends, strategic planning, action planning and management required for successful performance.
Demonstrated strong knowledge of Mining Operations and Processing applications support.
Has an understanding of project management: budget reporting, control, and forecasting.
Has an overall understanding of the objectives and functions of the Company, business units and departments serviced by Information Technology.
Experience in writing code, development of interface logic (API's) and advanced troubleshooting techniques.
Experience
Five to ten years progressively responsible experience in technology support.
Must have exposure to general business functions and business process redesign for operating efficiency gains and cost reduction.
Experience working with vendors, dealers, consultants and other contracted services.
Directs the resolution of business problems applying analytical thought and judgment.
Skills And Abilities
Excellent verbal and written communication skills, previous leadership, management and supervisory experience, and the ability to achieve results through others.
Self-driven individual focused on service with strong skills for issue resolution.
Adept at managing teams of employees and vendors in a matrix environment and from multiple cultures.
Ability to identify problems, make decisions, create solutions, and take action.
Highly self-motivated and directed with an attention to detail and a strong customer service orientation.
Influences business through improved understanding of technology issues, balances competing priorities within business groups and across Information Technology (IT) functional groups.
Working Conditions
The Position is located at the Ahafo South mine site.
We understand no candidate will meet every single desired qualification. If your experience looks a little different from what we've identified and you think you can bring value to the role, we'd love to learn more about you!
Our business success comes from the accomplishments and well-being of our employees and contractors. Our goal is to build a workplace culture that fosters leaders and allows every person to thrive, contribute, and grow. We are committed to selecting and developing our employees, and to establishing a work environment where everyone can take an active part in reaching our strategic goals while feeling a sense of pride in working at Newmont.
Newmont seeks to recruit, hire, place and promote qualified applicants, meaning applicants who meet the minimum requirements of the position, without regard to personal characteristics such as gender, race, nationality, ethnic, social and indigenous origin, religion or belief, disability, age or sexual orientation or any other characteristic protected by applicable law. As part of our diversity efforts. females are encouraged to apply.
Method of Application
Closing Date : 27th November, 2023