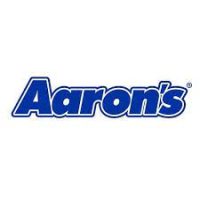 Company: Aaron's Inc
Location: Ghana
State: Ghana
Job type: Full-Time
Job category: Administrative/Secretarial Jobs in Ghana
Job Description
We are Aaron's – an industry leader in the sales and lease-to-own retail industry known for quality brand names and superior customer service. We provide our team members the opportunity to reach their full potential in a team-oriented, high-energy, recognition-based environment with competitive pay and benefits. This is much more than a job – it is a career with purpose.
Delivery Driver
Delivery Drivers Keep Aaron's Moving
This isn't some tedious desk job. On our team, you'll be inside, outside, driving, installing, showing customers how to use merchandise and much more. And since this position is store-based, you'll be asked to support the store by assisting with moving, installing, and picking up merchandise. Every day will be different, but you'll connect with lots of good people in our community along the way.
Your Career Starts Here
With Aaron's, being a Delivery Driver can be the first step on a great career journey. Here's one possible path with us:
Delivery Driver > Customer Accounts Advisor > Sales Manager > Customer Accounts Manager > General Manager
The Details
What You Need:
• Solid communication skills
• Working knowledge of electronics
• Desire to help customers
What You'll Do:
Load, secure and protect merchandise
Offload, install and demonstrate merchandise
Safely operate delivery vehicle
Assist in store when needed
Additional Requirements:
Age: 21 (18 in Canada)
HS diploma or equivalent preferred
Must meet DOT requirements for certification (U.S.)
Able to perform physical job including lifting up to 50 lbs. without help and 300 lbs. with a dolly (don't worry, we'll train you and give you the tools to do it safely)
Able to work in all outdoor weather, including rain or summer sun
A valid driver's license is required, but not a CDL
No overnight travel
*This is a non-exempt role, paid an hourly wage. The average pay reflected includes base wages for average hours scheduled and average incentive compensation for this role over a twelve-month time period. All average pay/compensation amounts are estimates and are not guarantees of any specific hourly wage or incentive compensation amount, nor of future performance.
Aaron's Total Rewards
Our team members are our greatest asset. As an expression of our appreciation, Aaron's is proud to offer outstanding career training, competitive performance incentives, excellent advancement opportunities, and a distinctive benefits package which includes:
Sundays off
Employee assistance program
Employee purchase program with exclusive discounts
Physical and financial well-being programs
Tuition reimbursement
Employee Business Resource Groups
401(k) plan with contribution matching
Paid time off, including vacation days, sick days, and holidays
Life and disability insurance
Medical, dental and vision insurance
Paid paternal leave
Stock purchase plans
Pay on Demand
**Benefits vary based on full- and part-time employment status.
About Aaron's
At Aaron's we offer sales and lease-to-ownership of specialty items including furniture, consumer electronics, home appliances, and accessories throughout the United States and Canada. Our customers shop at Aaron's for the same reason you should choose us for the next step in your career – our ability to positively influence people's lives. If you are looking for a company with the passion and dedication to make a difference in the lives of customers and team members alike, join us today.
Method of Application
CLICK TO APPLY
Closing Date : 27th November, 2023