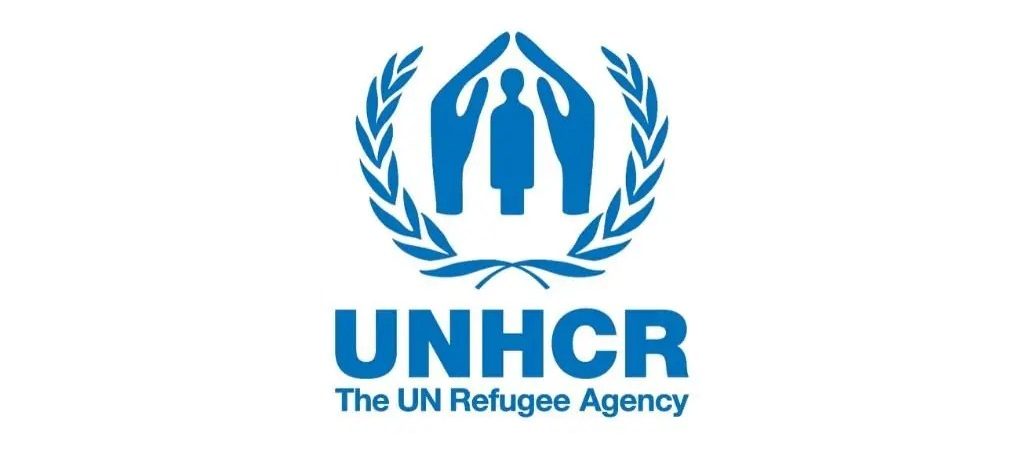 Organizational Setting and Work Relationships
The Senior Human Resources Officer supports the UNHCR¿s People Strategy and contributes to the implementation of the 2018 independent Human Resources review, which resulted in the establishment of HR strategic priorities and the reconfiguration and transformation of the Division of Human Resources (DHR) from a largely transactional model into a strategic business partner for field operations and senior management. Having the right people in the right place at the right time is at the core of enabling UNHCR to protect and respond to persons of concern. By attracting, retaining and developing a talented, diverse and agile workforce while nurturing a culture of excellence, respect and wellbeing for all, UNHCR¿s Human Resources acts as a strategic partner to the organization enabling a people-centric culture.
The Senior Human Resources Officer contributes to the development of a HR customer service-oriented culture that values proactivity, continuous improvement, innovation and high performance. By translating operational needs into workforce action and individual development needs, the Senior Human Resources Officer plays a critical role in partnering with management and the workforce. The main areas of work of the Senior Human Resources Officer include the implementation of HR policies, staff administration, workforce planning, recruitment, and talent development with inclusion, diversity and gender as a cross-cutting issue. S/he will also support the implementation of the staff health and counselling plans and in fostering an inclusive and respectful working environment. The incumbent maintains employee confidence and protects the organization and its workforce by keeping human resource information confidential.
The Senior Human Resources Officer is usually supervised by the Representative, Deputy or Assistant Representative responsible for HR in a Country Operation, or the most senior HR staff in a Regional Bureau. She/he supervises HR Professional and General Service staff.
The incumbent maintains a direct working relationship with a number of functions across the Division of Human Resources (DHR). For positions in Bureaux or Country Operations, the incumbent also works closely with the Senior HR Partner, the Senior Medical Officer and Senior Staff counsellor for his/her region.
He/she also maintains contact and close cooperation with other UN agencies in the region or country and represent UNHCR in the working groups/task forces within country/regional UN inter-agency mechanisms.
All UNHCR staff members are accountable to perform their duties as reflected in their job description. They do so within their delegated authorities, in line with the regulatory framework of UNHCR which includes the UN Charter, UN Staff Regulations and Rules, UNHCR Policies and Administrative Instructions as well as relevant accountability frameworks. In addition, staff members are required to discharge their responsibilities in a manner consistent with the core, functional, cross-functional and managerial competencies and UNHCR¿s core values of professionalism, integrity and respect for diversity.
Duties
Strategic workforce advice and operational support:
– Engage with management to understand priorities, and provide advice and solutions on all aspects of HR in line with delegated HR authorities.
– Sponsor HR initiatives that support organizational culture change such as good people management practices, and promoting gender, inclusion and diversity.
– Lead HR operational activities to ensure timely provision of HR solutions, prioritizing according to the needs and risks.
Assignments and Talent Acquisition:
– Oversee the process of recruitment, assignment and reassignment of locally-recruited staff and affiliate workforce, ensuring compliance with UNHCR rules and procedures, and providing advice to managers where required.
– Set up and run (Regional) Assignments Committee.
– Take a proactive approach to risk management in the areas of recruitment, ensuring the issues are identified, addressed and reported and, where appropriate, escalated.
Advice to managers and staff, and contribution to an inclusive work environment:
– Build dialog and outreach with staff to provide support with their queries; and also promote dialog between staff and management to help find solutions to HR-related issues.
– Be proactive in identifying issues, themes and patterns affecting the workforce¿s health and welfare, including sexual harassment and abuse of authority.
– Ensure that on-boarding, induction, re-integration into the workplace and off-boarding support, is provided to colleagues; Induction programmes should include information on Protection from Sexual Exploitation and Abuse (PSEA) and Sexual Harassment, Code of Conduct as well as workforce¿s rights and obligations.
HR policies and inter-agency:
– Ensure compliance with UNHCR¿s Human Resources policies and procedures and the UN staff rules, regulations and UNHCR administrative instructions.
– Participate in a network among HR staff members in the region in order to harmonize implementation of HR policies and initiatives, collect field insights to inform the development of DHR policies and activities; identify and share HR best practices, also through contacts with other UN agencies.
Duty of Care:
– Contribute to establishing and maintaining a medical evacuation plan with senior management, Field safety and the Senior Medical Officer.
– Support the development and implementation of a Duty of Care strategy. Identify and assess issues related to duty of care including physical, mental health and safety of UNHCR¿s workforce. Promote work/life balance and flexible working arrangements with managers and staff.
For positions in Regional Bureaux only:
– In the absence of a Senior Talent Development Officer in the Bureau:
– Implement a talent sourcing and development strategy for UNHCR workforce in the region, in line with UNHCR¿s needs and staff members¿ career planning.
– Equip HR teams and Managers in the region with skills on people management and tools related to talent development, career guidance and performance management.
– Perform other related duties as required.
Minimum Qualifications
Education & Professional Work Experience
Years of Experience / Degree Level
For P4/NOD – 9 years relevant experience with Undergraduate degree; or 8 years relevant experience with Graduate degree; or 7 years relevant experience with Doctorate degree
Field(s) of Education
Human Resources Management; Human Resource Development;
Personnel Administration; Business Administration; or other relevant field.
(Field(s) of Education marked with an asterisk* are essential)
Certificates and/or Licenses
Not specified
Relevant Job Experience
Essential
Experience working in Human Resources. UNHCR HR certification is a plus. Sound knowledge of general HR policies, processes and systems. Managerial experience.
Desirable
Proven ability to identify and implement successful business related HR interventions. Experience in some of the following areas: workforce planning, organizational design, recruitment, HR policy or talent development. Experience in HR information technology systems and tools. Experience in field humanitarian operations and/or emergency settings. Experience working with the United Nations. Experience working in a multi-cultural setting.
Functional Skills
HR-Local mass recruitment
HR-Coordination and Oversight of Workforce Mobility
HR-Inclusion, Diversity and Gender strategy design and implementation
HR-HR data and people analytics
HR-HR Business Partnering
HR-Employee Relationship Management
HR-Talent Development and Nurturing
RM-Risk Management
SO-Critical Thinking and problem solving
SO-Learning Agility
SO-Situational Judgement
(Functional Skills marked with an asterisk* are essential)
Language Requirements
For International Professional and Field Service jobs: Knowledge of English and UN working language of the duty station if not English.
For National Professional jobs: Knowledge of English and UN working language of the duty station if not English and local language.
For General Service jobs: Knowledge of English and/or UN working language of the duty station if not English.
All UNHCR workforce members must individually and collectively, contribute towards a working environment where each person feels safe, and empowered to perform their duties. This includes by demonstrating no tolerance for sexual exploitation and abuse, harassment including sexual harassment, sexism, gender inequality, discrimination and abuse of power.
As individuals and as managers, all must be proactive in preventing and responding to inappropriate conduct, support ongoing dialogue on these matters and speaking up and seeking guidance and support from relevant UNHCR resources when these issues arise.
This is a Standard Job Description for all UNHCR jobs with this job title and grade level. The Operational Context may contain additional essential and/or desirable qualifications relating to the specific operation and/or position. Any such requirements are incorporated by reference in this Job Description and will be considered for the screening, shortlisting and selection of candidates.
Desired Candidate Profile
It is crucial that the incumbent has solid proven experience in the various aspects of human resources management and general administration in a complex and large humanitarian operations.
To perform the responsibilities and tasks of the position, it is critical that the incumbent has flexibility/adoptability, political acumen, cultural sensitivity, as well as excellent inter-personnel and communication skills. S/he should be able to work with various staff categories, having different cultural background. S/he should have good listening skills, be a client oriented and a good team player. S/he should have excellent mediation skills.
S/he must have practical managerial experience coupled with possession of maturity, analytical and diplomatic skills, and team building/leading capacity.
Should have solid knowledge of the HR management and Admin Rules and Regulations and related corporate tools with ability to un-pack new Admin Instructions and evidently implement.
Experience in Asia Region is desirable. Experience in emergency operations and field operation is essential.
Knowledge of latest UNHCR HR software apps including Workday as well as the RBM planning system (COMPASS) is essential.
Required languages (expected Overall ability is at least B2 level):
,
Desired languages
,
Operational context
Nature of the Position:
The Iran operation is composed of 7 offices (the Country Office in Tehran, 3 Sub Offices in Mashhad, Kerman and Shiraz, 2 Field offices in Tehran and Esfahan and 1 Field Unit in Dogharun) with over 375 workforce (Regular staff and Affiliate). All HR related activities/tasks are centralized in the Country Office in Tehran.
The incumbent of the position will manage, coordinate, and facilitate all HR activities of the whole Iran operation and provides advice to the Senior Management as well as managers and all staff. In addition to provide HR support, incumbent will be directly engaged in the office administration, and therefore, S/he will be supervising Admin staff in Tehran.
The tasks and responsibilities attached to this position need to be undertaken by a highly experienced staff member in HR domain, who should also be having proven admin experience with solid UNHCR background in both human resources management and general administration in the field.
As such the incumbent must be a seasoned and mature HR Officer with practical knowledge of staff rules and HR /Admin policies, able to guide, advise and interact with the Senior Management as well as the entire workforce to provide professional HR/admin advice and guidance. S/he should have managerial and supervisory skills to directly supervise international and national staff in HR and Admin sections. Ability to design and carry-out in-house coaching to staff under her/his supervision in HR and Admin is therefore desired. S/he should have experience working in a large operation at Branch Office level in the capacity of HR and Admin Officer. S/he must also be used to actively participate in the UN Agencies human resources working group/committee and able to lead the group.
Ability to coordinate, analyze data to respond to staffing reviews working closely with MFTs. Provide client-oriented service to staff, advice and guide on entitlements and related processes. Snr HR Officer should advise on HR procedures and processes on staffing changes proposed in the operation for the senior management to make the informed decisions. S/he must have solid experience in preparing staffing and admin budget and proposals. Experience in strategic workforce planning and succession planning is essential. Recruitment experience in both local and international positions is essential.
Should have an experience of setup the new office premises (opening/closings). Experience in staff development activities to coach and direct staff to learning resources. Incumbent expected to have close linkages with Headquarters divisions, Bureau for guidance and countries with similar operational context to share synergies on common challenges.
Good track record of working with Staff Association and Peer Advisors to address issues related to staff grievances and well -being as well as supporting staff career development objectives is necessary.
Living and Working Condition:
UNHCR is present in Iran through its Country Representation in Tehran, three Sub-Offices (Mashhad, Kerman, Shiraz), Field Office in Tehran and two Field Units (Esfahan and Dogharoun).
Teheran is a B category duty station (Family duty station). Certain aspects of working/living conditions in Iran could be affected by the ongoing sanctions.
Issuance of entry visa and residence permit for international staff and his/her dependents/family members is subject to the approval of the Government, for which the process can take several months. Family members with a dependent visa are not allowed to work. For international staff and their family members residing in Iran are required to follow the cultural practices in Iran, which include the donning of culturally appropriate dress, particularly for women.
Iranian schools only teach subjects in Farsi. There are a few privately owned schools offering curriculums in English in Teheran. There are also some Embassy schools such as French Embassy School, Italian Embassy offering course in their native language. German Embassy School, in its international section provides classes in English up to grade 8, which is open for any nationals. This school is a candidate school for the International Baccalaureate (IB) Primary Years Programs KG1 to 5, but as of October 2022, no international schools in Iran offers IB curriculum. Similarly, Pakistan Embassy School and Indian Embassy School also offer courses in English, which however are open only for nationals of the respective countries.
In Tehran, pharmacies, shops, shopping malls, markets and cafes/restaurants, etc are available. Staff can purchase basic commodities, groceries, household items and clothing, while some foreign products / international food items etc may be less easily available. Living cost in Teheran is on rise. Iranian banks are available and accessible by foreign nationals through a required process. There are several hospitals and clinics offering medical services to Iranians and foreign nationals alike, although, at times the language can be a barrier for international who do not speak Farsi. Staff live in private accommodation – different options are available with varying rental prices.
There are one international airport and one domestic airport in Teheran. For in-country travels, there are multiple domestic flights and trains connecting Teheran to cities/towns across the country, including where UNHCR has offices. When required, the office also use road missions. Direct international flights are connected to a number of countries with several airlines.
The security level throughout Iran remains at level 2 (LOW) except for Sistan-Baluchestan which is recognized as level 3. The area is prone to earthquakes. Depending on the season, air quality in Tehran can deteriorate to below a normal range.
Living/working conditions in Iran could evolve and can be subject to change.
Additional Qualifications
Skills
Education
BA: Administration (Required), BA: Human Resources Management (Required), BA: Law (Required)
Certifications
Work Experience
Competencies
Accountability, Analytical thinking, Change capability & adaptability, Client & results orientation, Commitment to continuous learning, Communication, Empowering & building trust, Judgement & decision making, Leadership, Managing performance, Managing resource, Organizational awareness, Planning & organizing, Strategic planning & visions, Teamwork & collaboration
UNHCR Salary Calculator
https://icsc.un.org/Home/SalaryScales
Compendium
Add.2 to Bi-annual Compendium 2022 – Part B
Functional clearance
This position requires Functional Clearance
How to apply
For a full job description and to apply, interested candidates are requested to visit https://bit.ly/3jCHAZ1
The UNHCR workforce consists of many diverse nationalities, cultures, languages and opinions. UNHCR seeks to sustain and strengthen this diversity to ensure equal opportunities as well as an inclusive working environment for its entire workforce. Applications are encouraged from all qualified candidates without distinction on grounds of race, colour, sex, national origin, age, religion, disability, sexual orientation and gender identity.
Please note that UNHCR does not charge a fee at any stage of its recruitment process (application, interview, meeting, travelling, processing, training or any other fees).
Closing date of receipt of applications: 16 February 2023 (midnight Geneva time)