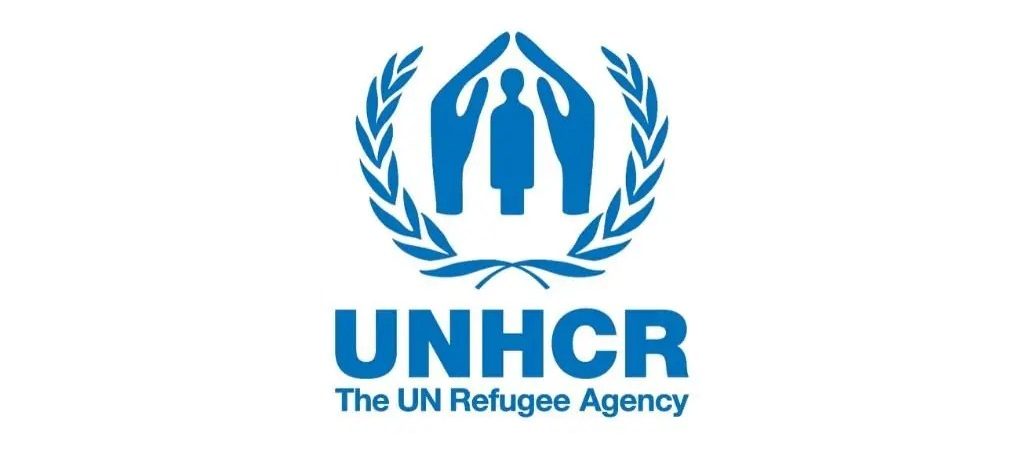 Organizational Setting and Work Relationships
The Senior External Relations Officer normally reports to the Representative or Deputy Representative. The incumbent has direct supervisory responsibility for External Relations staff.
External contacts are predominantly with partners, media, government, embassies and other international organizations in the country on matters of importance to the organization.
All UNHCR staff members are accountable to perform their duties as reflected in their job description. They do so within their delegated authorities, in line with the regulatory framework of UNHCR which includes the UN Charter, UN Staff Regulations and Rules, UNHCR Policies and Administrative Instructions as well as relevant accountability frameworks. In addition, staff members are required to discharge their responsibilities in a manner consistent with the core, functional, cross-functional and managerial competencies and UNHCR¿s core values of professionalism, integrity and respect for diversity.
Duties
– Stay abreast of the challenges posed by the political context, the UN and humanitarian reform, and institutional developments in the area of forced displacement and humanitarian operations.
– Through a consultative process with UNHCR colleagues (Programme, Protection, etc.) with external actors and partners, develop and implement protection and assistance strategy, with clearly articulated objectives, timelines and outputs.
– Implement a communications strategy that generates support for UNHCR¿s operations from external partners (e.g. the general public, governments, partners, the media, academia and persons of concern).
– Articulate all issues pertaining to the needs of the populations of concern and the strategies in place to respond to their needs.
– Ensure that the UNHCR priorities are given adequate weight in the documentation of the UN Country Team.
– Maintain a close dialogue with and provide accurate information to donors by organizing regular briefings, bilateral meetings and donor missions. Prepare reports as appropriate.
– In accordance with the operational context and in close cooperation with headquarters, access new and non-traditional funding sources, as appropriate, including private sector and humanitarian pooled/basket funds (e.g. Central Emergency Response Fund, Human Security Fund).
– Through a consultative process with headquarters, disseminate information on UNHCR¿s global funding situation and mobilize additional funds to implement special projects aimed at enhancing the quality of protection for persons of concern in the country operation.
– Participate in inter-agency cooperation and communication strategies, initiatives and tools.
– Support senior management in representing UNHCR in the UN Country Team and other UN coordination fora.
– Support, and participate in, local UN integrated missions, Inter-Agency Standing Committee, Emergency Relief Coordinator and Cluster communication strategies and initiatives.
– Manage the information flow within the country operations by identifying priority matters, securing, analyzing and disseminating documentation and information to support country operations and corporate communication processes and priorities.
– Consolidate information on UNHCR¿s country operations and identify appropriate messages for campaigns and appeals.
– Coordinate the drafting of, and/or draft, situation reports, briefing notes, background material, talking points, fact sheets, press releases and articles.
– Develop targeted communications strategies and media packages for situations and/or activities that require focused attention.
– Identify and target major events and initiatives (e.g. commercial, cultural, political and sports) to promote the work of UNHCR.
– Manage media relations by, inter alia, responding to direct queries, publishing press releases and organizing regular briefings and visits to country operations.
– Approve fund-raising messages.
– Approve any relevant expenditure for the implementation of fund-raising activities.
– Decide which donors to approach and which operations or activities to prioritize for special fundraising appeals.
– Approve the communications strategy.
– Approve budgets and expenditures for communications activities.
– Clear external relations/communication products and tools.
– Represent UNHCR fund-raising and communication priorities in inter-agency initiatives and fora.
– Perform other related duties as required.
Minimum Qualifications
Education & Professional Work Experience
Years of Experience / Degree Level
For P4/NOD – 9 years relevant experience with Undergraduate degree; or 8 years relevant experience with Graduate degree; or 7 years relevant experience with Doctorate degree
Field(s) of Education
Political Sciences; Social Sciences; International Relations;
Journalism; or other relevant field.
(Field(s) of Education marked with an asterisk* are essential)
Certificates and/or Licenses
Not specified
Relevant Job Experience
Essential
Experience in humanitarian operations in a field environment.
Excellent knowledge of local institution, politics and culture.
Desirable
Good knowledge of UNHCR operations both at Headquarters and in the Field.
Fund-raising and programming/programme management experience.
Experience of working with social media.
Functional Skills
IT-Web Content Management
IT-Computer Literacy
ER-Inter-Agency External Relations
ER-Inter-Agency Leadership/Coordination
CO-Drafting and Documentation
(Functional Skills marked with an asterisk* are essential)
Language Requirements
For International Professional and Field Service jobs: Knowledge of English and UN working language of the duty station if not English.
For National Professional jobs: Knowledge of English and UN working language of the duty station if not English and local language.
For General Service jobs: Knowledge of English and/or UN working language of the duty station if not English.
All UNHCR workforce members must individually and collectively, contribute towards a working environment where each person feels safe, and empowered to perform their duties. This includes by demonstrating no tolerance for sexual exploitation and abuse, harassment including sexual harassment, sexism, gender inequality, discrimination and abuse of power.
As individuals and as managers, all must be proactive in preventing and responding to inappropriate conduct, support ongoing dialogue on these matters and speaking up and seeking guidance and support from relevant UNHCR resources when these issues arise.
This is a Standard Job Description for all UNHCR jobs with this job title and grade level. The Operational Context may contain additional essential and/or desirable qualifications relating to the specific operation and/or position. Any such requirements are incorporated by reference in this Job Description and will be considered for the screening, shortlisting and selection of candidates.
Desired Candidate Profile
It is crucial that the incumbent has solid experience in the various aspects of external relations in a complex humanitarian operation in a refugee setting, and that s/he show proven experience working in politically complex operations. It is important that the incumbent has the skills to be able to undertake his/her responsibilities through an open and transparent partnership approach. To perform the responsibilities and tasks of the position in the context of Iran, it is critical that the incumbent has flexibility/adoptability, political acumen, cultural sensitivity, as well as excellent inter-personnel and communication skills that fit to the context in Iran. Given that the position will lead engagement with high-level external stakeholders, with a supervisory function, s/he is also expected to have practical managerial experience coupled with possession of maturity, analytical and diplomatic skills, and team building/leading capacity.
Given the importance of timely information sharing among partners as well as considerable reporting requirements, the incumbent is expected to have excellent drafting/report writing skills. They must also be able to provide an advisory role in relation on possible funding opportunities, in-kind donations, partnerships, and initiatives on national, regional and global level applicable to UNHCR. Additionally, they must have strong public communications skills, with proven experience in engaging with the media (giving interviews) and producing multimedia, human-interest content.
The Senior External Relations Officer is expected to be able to build consensus and maintain team spirit in preparing documentation/proposals, in cooperation with relevant units. They must also have experience in facilitating donor missions and meetings. Knowledge of the SSAR would be an advantage.
Required languages (expected Overall ability is at least B2 level):
,
Desired languages
,
Operational context
Occupational Safety and Health
None
Nature of the Position:
The Islamic Republic of Iran hosts one of the largest and most protracted refugee situations globally. Besides refugees, Iran also hosts large numbers of undocumented Afghans (in situ and those who newly fled to Iran in 2021) and Afghan passport-holders, who may be in need of international protection. Despite economic challenges, the Government of Iran has maintained its inclusive policies, enabling refugees and undocumented Afghans to access health and education services within the national system. UNHCR supports the Government through the provision of protection and humanitarian assistance for refugees, and also contributes to enhancing national services, which benefit persons of concern and host communities, in urban areas and in the 20 refugee settlements across the country. UNHCR also works closely with sister UN agencies, NGOs, and other international organizations under the umbrella of the Solutions Strategy for Afghan Refugees (SSAR) and as per the inter-agency Refugee Response Plan (RRP) for the Afghanistan situation.
The Senior External Relations Officer will lead the External Engagement (EE) unit, overseeing the communications, external relations, reporting and donor relations sub-teams. The Senior External Relations Officer will play a crucial role in ensuring UNHCR's approach in Iran to engage with external stakeholders – media, the public, donors, partners, etc. – is consistent, harmonized, strategic and coherent, with the overarching objective to maintain adequate financial resources for the operation and provide accurate information to external audiences on the protection response. The Senior External Relations Officer will be accountable for implementing strategies related to resource mobilization, communication and visibility.
The Senior External Relations Officer will lead the gathering, analysis and packaging of information in a way that reflects the operation's strategic position, bearing in mind political sensitivities, in order to inform advocacy and fundraising.The Senior External Relations Officer will have to maintain good relationships with Field/Sub-Officers and Units, and find innovate ways to interpret and package information gathered from secondary sources/programme monitoring activities.
The Senior External Relations Officer will lead proactive yet strategic public communications work, including overseeing social media accounts and multimedia content creation. In Iran, UNHCR's main governmental counterpart is the Bureau for Aliens and Foreign Immigrant Affairs (BAFIA), which manages all refugee-related affairs, including the organization of public-facing events, including World Refugee Day and content-gathering missions; as such, the Senior External Relations Officer will have to invest in building and maintaining strong relationships with all relevant counterparts.
In leading donor relations, the Senior External Relations Officer will build strategically upon existing income sources and develop new ones. The SSAR, endorsed by the international community in 2012, continues to provide a regional framework for comprehensive, integrated policy development and joint interventions, in support of solutions for Afghan refugees, as well as support to host countries and communities. In December 2019, a Support Platform (SP) for the SSAR was established, followed by, in 2020, the establishment of a Core Group (CG) of the SP. The Senior External Relations Officer will thus oversee and leverage the various processes under the SSAR.
Living and Working Condition: (to be filled by supervisor, Max 2500 characters)
Here you can provide specific information related to living and working conditions in the duty station where the position is based
UNHCR is present in Iran through its Country Representation in Tehran, three Sub-Offices (Mashhad, Kerman, Shiraz), Field Office in Tehran and two Field Units (Esfahan and Dogharoun).
Teheran is a B category duty station (Family duty station). Certain aspects of working/living conditions in Iran could be affected by the ongoing sanctions.
Issuance of entry visa and residence permit for international staff and his/her dependents/family members is subject to the approval of the Government, for which the process can take several months. Family members with a dependent visa are not allowed to work. For international staff and their family members residing in Iran are required to follow the cultural practices in Iran, which include the donning of culturally appropriate dress, particularly for women.
Iranian schools only teach subjects in Farsi. There are a few privately owned schools offering curriculums in English in Teheran. There are also some Embassy schools such as French Embassy School, Italian Embassy offering course in their native language. German Embassy School, in its international section provides classes in English up to grade 8, which is open for any nationals. This school is a candidate school for the International Baccalaureate (IB) Primary Years Programs KG1 to 5, but as of October 2022, no international schools in Iran offers IB curriculum. Similarly, Pakistan Embassy School and Indian Embassy School also offer courses in English, which however are open only for nationals of the respective countries.
In Tehran, pharmacies, shops, shopping malls, markets and cafes/restaurants, etc are available. Staff can purchase basic commodities, groceries, household items and clothing, while some foreign products / international food items etc may be less easily available. Living cost in Teheran is on rise. Iranian banks are available and accessible by foreign nationals through a required process. There are several hospitals and clinics offering medical services to Iranians and foreign nationals alike, although, at times the language can be a barrier for international who do not speak Farsi. Staff live in private accommodation – different options are available with varying rental prices.
There are one international airport and one domestic airport in Teheran. For in-country travels, there are multiple domestic flights and trains connecting Teheran to cities/towns across the country, including where UNHCR has offices. When required, the office also use road missions. Direct international flights are connected to a number of countries with several airlines.
The security level throughout Iran remains at level 2 (LOW) except for Sistan-Baluchestan which is recognized as level 3. The area is prone to earthquakes. Depending on the season, air quality in Tehran can deteriorate to below a normal range.
Living/working conditions in Iran could evolve and can be subject to change.
Additional Qualifications
Skills
Education
BA: International Relations (Required), BA: Journalism (Required), BA: Political Science (Required), BA: Social Science (Required)
Certifications
Work Experience
Competencies
Accountability, Analytical thinking, Client & results orientation, Commitment to continuous learning, Communication, Empowering & building trust, Judgement & decision making, Leadership, Managing performance, Organizational awareness, Political awareness, Strategic planning & visions, Teamwork & collaboration
UNHCR Salary Calculator
https://icsc.un.org/Home/SalaryScales
Compendium
Add.2 to Bi-annual Compendium 2022 – Part B
Functional clearance
This position doesn't require a functional clearance
How to apply
For a full job description and to apply, interested candidates are requested to visit https://bit.ly/3JJmQJB
The UNHCR workforce consists of many diverse nationalities, cultures, languages and opinions. UNHCR seeks to sustain and strengthen this diversity to ensure equal opportunities as well as an inclusive working environment for its entire workforce. Applications are encouraged from all qualified candidates without distinction on grounds of race, colour, sex, national origin, age, religion, disability, sexual orientation and gender identity.
Please note that UNHCR does not charge a fee at any stage of its recruitment process (application, interview, meeting, travelling, processing, training or any other fees).
Closing date of receipt of applications: 16 February 2023 (midnight Geneva time)