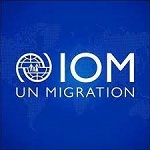 Position Title: Senior Administrative Assistant
Duty Station: Geneva, Switzerland
Classification: General Service Staff, Grade G6
Type of Appointment: Fixed term, one year with possibility of extension
Estimated Start Date: As soon as possible
Closing Date: 01 March 2023
Established in 1951, IOM is the leading inter-governmental organization in the field of migration and works closely with governmental, intergovernmental and non-governmental partners. IOM is dedicated to promoting humane and orderly migration for the benefit of all. It does so by providing services and advice to governments and migrants.
IOM is committed to a diverse and inclusive work environment. Internal and external candidates are eligible to apply to this vacancy. For the purpose of the vacancy, internal candidates are considered as first-tier candidates.
Context:
Under the direct supervision of the Director, Department of Strategic Planning and Organizational Performance, the Senior Administrative Assistant will be responsible for supporting the administrative duties within the Department of Strategic Planning and Organizational Performance.
Core Functions / Responsibilities:
Support the department management and monitoring of large and diversified volume of complex correspondence and documentation, often of confidential and sensitive nature; conduct appropriate information management including routing, reply, filing, prioritization, accuracy, consistency, informal translation and timeliness; bring complex, sensitive or priority issues to the supervisor's attention.
Keep track of consolidated departmental allocated financial resources, commitments, staffing and prepare executive reports by analysing potential issues for pre-emptive action.
Support the management of complex logistical arrangements for meetings convened by the Department.
Prepare documents, reports, and presentations as directed by officials within the Department.
Arrange appointments and duty travels, maintain the calendar and receive visitors of officials within the Department.
Organize high-level meetings, finalize agendas and invitations, ensure the production and distribution of documentation, take notes and prepare minutes, and follow up on required actions.
Establish internal procedures and tracking systems for correspondence and documents; verify that work is done in accordance with corporate standards; monitor work progress.
Respond to written inquiries and draft responses to non-routine questions, coordinate responses to sensitive enquiries on behalf of the supervisor.
Follow up on the preparation of reports, correspondence, briefing notes and other documents; review documents and make changes to their format or style in accordance with standard practices; conduct research and prepare briefing materials for the supervisor; provide informal translations into another IOM official language.
Initiate, coordinate, monitor and process administrative actions (human resources, contracts, procurement, accounting, finance, logistics, etc.) in IOM's computerized systems.
Evaluate ongoing support requirements of the Department, adapt service provision to meet changing needs and solve operational problems as required.
Perform such other duties as may be required.
Required Qualifications and Experience:
Education
Bachelor's degree in Business Administration, Accounting, or a related field from an accredited academic institution with four years of relevant work experience; or,
High School degree/certificate in the above fields with six years of relevant work experience.
Experience
Practical experience of how-to multi-task, prioritize and work independently;
Experience of working in a multi-cultural setting;
Experience with the United Nations, NGOs, or Government; and,
Experience operating ERP (e.g. SAP, Oracle, Workday, etc.).
Skills
Excellent communication skills, ability to present information in a comprehensive, clear and concise manner both in writing and verbally;
Good analytical and problem-solving skills;
High level of computer literacy, excellent knowledge in Microsoft applications;
Analytical and synthesis skills as well as good interpersonal skills;
Demonstrated knowledge of IOM organizational structures, programmes and operations;
Knowledge of relevant financial discipline and monitoring of large size project budget;
Pays attention to detail, and is able to organize paperwork methodically;
Discreet and client-oriented; and,
Ability to learn new processes and procedures quickly.
Languages
IOM's official languages are English, French and Spanish.
For this position, fluency in English is required (oral and written). Working knowledge of French and/or Spanish is an advantage.
Proficiency of language(s) required will be specifically evaluated during the selection process, which may include written and/or oral assessments.
Notes
Accredited Universities are the ones listed in the UNESCO World Higher Education Database (https://whed.net/home.php).
Required Competencies:
Values – all IOM staff members must abide by and demonstrate these five values:
Inclusion and respect for diversity: Respects and promotes individual and cultural differences. Encourages diversity and inclusion.
Integrity and transparency: Maintains high ethical standards and acts in a manner consistent with organizational principles/rules and standards of conduct.
Professionalism: Demonstrates ability to work in a composed, competent and committed manner and exercises careful judgment in meeting day-to-day challenges.
Courage: Demonstrates willingness to take a stand on issues of importance.
Empathy: Shows compassion for others, makes people feel safe, respected and fairly treated.
Core Competencies – behavioural indicators level 2
Teamwork: Develops and promotes effective collaboration within and across units to achieve shared goals and optimize results.
Delivering results: Produces and delivers quality results in a service-oriented and timely manner. Is action oriented and committed to achieving agreed outcomes.
Managing and sharing knowledge: Continuously seeks to learn, share knowledge and innovate.
Accountability: Takes ownership for achieving the Organization's priorities and assumes responsibility for own actions and delegated work.
Communication: Encourages and contributes to clear and open communication. Explains complex matters in an informative, inspiring and motivational way.
IOM's competency framework can be found at this link.
https://www.iom.int/sites/default/files/about-iom/iom_revised_competency_framework_external.pdf
Competencies will be assessed during a competency-based interview.
Other:
Internal candidates of the Organization will be considered as first-tier candidates.
Any offer made to the candidate in relation to this vacancy notice is subject to funding confirmation.
Please be advised that this is a local position and as such only qualified Swiss nationals or candidates residing in Switzerland or neighbouring France will be considered.
Appointment will be subject to certification that the candidate is medically fit for appointment, accreditation, any residency or visa requirements, and security clearances. Subject to certain exemptions, vaccination against COVID-19 will in principle be required for individuals hired on or after 15 November 2021. This will be verified as part of the medical clearance process.
Vacancies close at 23:59 local time Geneva, Switzerland on the respective closing date. No late applications will be accepted.
How to apply
To apply, interested applicants are invited to submit their applications HERE via the IOM e-Recruitment system by 01 March 2023.
IOM only accepts duly completed applications submitted through the IOM e-Recruitment system. The online tool also allows candidates to track the status of their application.
Only shortlisted candidates will be contacted.
For further information please refer to: www.iom.int/recruitment
Posting period:
From 16.02.2023 to 01.03.2023
No Fees:
IOM does not charge a fee at any stage of its recruitment process (application, interview, processing, training or other fee). IOM does not request any information related to bank accounts.
Requisition: VN 2023 02 (GS) Senior Administrative Assistant (G6) Geneva, Switzerland (57977109) Released
Posting: Posting NC57977110 (57977110) Released