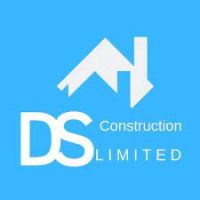 Job Description
Position : Security Officer / Guard
We are seeking a dedicated and experienced 
Security Officer
 to join our team and play a crucial role in safeguarding our premises, assets, and personnel. The ideal candidate will possess strong observation skills, the ability to maintain composure under pressure, and a commitment to upholding the highest standards of security.
Responsibilities:
Conduct regular patrols of company premises, both indoors and outdoors, to deter criminal activity and ensure the safety of employees and visitors.
Monitor and control access to company facilities, verifying identification and issuing visitor passes as required.
Respond promptly to alarms, investigate incidents, and take appropriate action to resolve security breaches.
Document security-related incidents and prepare detailed reports for management review.
Enforce company policies and procedures related to security, access control, and emergency response.
Provide assistance to employees and visitors in case of emergencies or security concerns.
Maintain a professional and approachable demeanor while interacting with employees, visitors, and external stakeholders.
Stay abreast of current security trends, techniques, and technologies to enhance security protocols and procedures.
Required profile for job ad : Security Officer / Guard
High school diploma or equivalent.
Minimum of 2 years of experience as a Security Officer or in a related security role.
Proven ability to perform security patrols, monitor surveillance systems, and respond to security incidents.
Excellent communication and interpersonal skills, with the ability to interact effectively with individuals from diverse backgrounds.
Strong observation skills and the ability to identify and report suspicious activity.
Ability to maintain composure under pressure and make sound decisions in high-stress situations.
Proficient in using security equipment, including surveillance cameras, access control systems, and communication devices.
Job criteria for job ad : Security Officer / Guard
Job category :

Health and social professions

Production, maintenance, quality

Secretarial work, assistantship

Industries :

Cleaning, security, surveillance

Social, public and human services

Employment type :

Permanent contract – Fixed-term contract

Region :
City :
Accra/ Nima
Experience level :
Educational level :
Spoken language :
Key Skills :