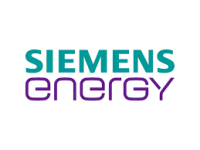 Company: Siemens Energy
Location: Ghana
State: Jobs in Accra
Job type: Full-Time
Job category: Sales/Marketing Jobs in Ghana
Job Description
This role runs the sales and marketing activities of the organization, including representing the organization to promote and sell its products and services to individuals or other organizations, and supporting business growth by disseminating information that promotes a favourable view of the organization and its products and services. Activities include developing and implementing sales strategies; identifying potential customers; managing existing customer relationships; monitoring customer and competitor activity and industry trends; sales training; market research, pricing, sales, and merchandising activities; business development activities; sales operations and administration; and developing and implementing advertising and publicity campaigns. Activities include:
Face-to-face and remote sales to new customers and cross/up/repeat sales to existing customers
Assessing customer needs and suggesting appropriate products, services, and/or solutions
Developing and delivering sales bids/proposals/presentations and conducting product demonstrations
Developing medium to long-term sales plans and preparing strategies to protect, grow and diversify the relationship with targeted customers.
What You Bring
Qualifications:
Degree or equivalent in Mechanical Engineering or business
Experience:
Minimum 5 years relevant work experience with a proven track record, preferably in the relevant industry / market
Ideally experience with rotating equipment providers
On rotating equipment like compressors (Centrifugal, reciprocating), steam turbines, aeroderivative gas turbines and gas turbines)
Qualities & Skills:
Proficient in the understanding and driving of the sales process through its phases.
Skilled in contract knowledge
Skilled in cross-border transactions
Ability to Plan

Identifying longer term objectives for our customers.
Setting SMART objectives.
Anticipating customers reactions and behaviours.

Ability to:

Calculate and articulate our business value-add.
Have tough discussions with customers (resolution skills).
Negotiate.
Understand the psychology of customers behaviours.

Passion for energy and rotating equipment.
Positive & a can-do attitude.
Self-driven and motivated.
Persistence to get things done and achieve results.
Communication skills:

Active listening.
Speech characteristics.

Clear & Concise
Volume, pitch, pause, Intonation & intensity.
Gas Services
Our Gas Services division offers Low-emission power generation through service and decarbonization. Zero or low emission power generation and all gas turbines under one roof, steam turbines and generators. Decarbonization opportunities through service offerings, modernization, and digitalization of the fleet.
Check out this video to learn more about our Gas Service business https://www.siemens-energy.com/global/en/offerings/power-generation.html
Method of Application
CLICK TO APPLY
Closing Date : 5th December, 2023