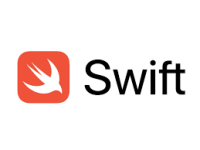 Company: Swift
Location: Ghana
State: Jobs in Accra
Job type: Full-Time
Job category: Sales/Marketing Jobs in Ghana
Job Description
In line with Commercial strategy/Operating/Regional plans to develop and manage long term relationships with large sized/complex accounts in order to meet customer requirements and to achieve targeted sales, revenue growth and traffic development. Alternatively, may manage large sized/complex infrastructures/parts of sales programmes/initiatives.EducationUniversity degreeDomainsMarket Infrastructures / Relationship Management / Business Consulting / Client RelationshipKey Responsibilities
Identify customer needs / market opportunities and achieve business growth by building and maintaining long term customer relationships with primarily large accounts and/or developing market infrastructures and/or implementing initiatives of large size/complexity.
Develop plans for large sales accounts / infrastructure development / initiatives in order to achieve targeted sales objectives in an optimal, cost-beneficial way.
Implement plans / projects/ initiatives towards assigned large customers/market infrastructure by coordinating and tracking all activities . Implement parts of major key projects / programmes
Act as a single point of contact for large clients and/or support as a center of expertise on a specific area/initiative.
Represent SWIFT and promote products and services in order to grow our business by participating to regional fairs and forums and meetings.
Liaise with other divisions/departments, commercial team managers and members in order to provide a coordinated service and integrated solution to assigned customers and feedback internally market intelligence, product issues and other relevant information.
Maintain skills and knowledge.
Coach less experienced sales staff and share knowledge about customers, products markets and methodology.
Competency ProfileTakes Accountability. for Delivering ResultsDecides on and pursues the best course of action to deliver results following in-depth analyses of relevant issues and conflicting factors and after assessing foreseeable risks; follows through to ensure delivery and closure or escalates as needed.Demonstrates Operational ExcellenceSets clear standards for quality of work; adheres to / encourages a continuous improvement mindset; implements procedures, standards and policies to ensure operational success in terms of security, availability, reliability and customer satisfactionExpands knowledgeTranslates creative ideas into plans or projects for the business; demonstrates a commitment to learn and develop self and others; takes accountability to ensure knowledge is retained and shared to advance organisation capability and gain business advantage.Bus Understanding and Commercial SenseApplies understanding of how different divisions contribute to meeting SWIFT's business objectives; understands market drivers of success and encourages changes to improve offerings while optimising commercial performance.Builds and reinforces cust relationshipsBuilds and maintains effective working relationships with a range of customers; actively listens to and translates complex needs into appropriate solutions while remaining sensitive to the complexities of the business and SWIFT's commitment to integrity in all relationships; encourages others to demonstrate strong customer focus and responsiveness.
Leads with a team focusEncourages effective team working within and across the department; respects diversity and recognises contributions from colleagues; coaches and leverages others to achieve goals; leads by example and through constant demonstration of SWIFT values.
Communicates effectively
Communicates business strategies and approaches in challenging circumstances; adjusts communication style to optimise effectiveness in a multi-lingual environment; provides clarification of key corporate initiatives and messages; recognises and respects the points of view of others.
Method of Application
CLICK TO APPLY
Closing Date : 5th December, 2023