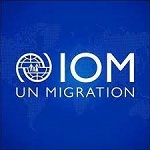 Job Description
Position Title: Resources Management Assistant
Job classification: Ungraded
Duty station: Manila (Global) Administrative Centre (MAC)
Type of Appointment: Special Short Term-Ungraded
Salary: Php 50 000 per month net of taxes (All-inclusive)
Context
Under the general and direct supervision of Senior Resources Management Assistant, and overall supervision of National Resources Management Officer (Manila Financial Services – Emergency Support unit), the successful candidate will be accountable and responsible for providing resources management services related to Country Offices in emergency or missions in need, on budgetary, reporting and other related resources management areas in support of and in close coordination with the Department of Finance and Administrative Management – Emergency Support Unit (DFM ESU).
Required Qualifications and Experience
Education
University degree in Accounting, Business Administration, Finance or a related field from an accredited academic institution, with three years of relevant professional experience; or
Completed High School degree from an accredited academic institution, with five years of relevant professional experience.
Preferably a Certified Public Accountant (CPA) or Certified Management Accountant (CMA) or its equivalent.
Experience
Experience preferably in project monitoring and tracking, administrative and finance functions.
Experience in audit an advantage.
Excellent organization and analytical skills, attention to details, and ability to work with minimum supervision.
Sound knowledge of accounting systems and/or SAP plus generally accepted accounting principles, business risk controls, and audit/review procedures.
Proficiency in MS Office and Web-based applications.
Excellent communication, interpersonal and writing skills.
Sound knowledge of financial rules and regulations.
Sound knowledge of International Public Sector Accounting Standards (IPSAS).
How to apply
Interested candidates are invited to submit their applications by 08 March 2023 at the latest, referring to this advertisement.
For further information, please refer to: https://careersph.iom.int/vacancies/dr-0072023-dr-0072023-resources-management-assistant-ungraded-manila-global
In order for an application to be considered valid, IOM only accepts online profiles duly completed.
IOM welcomes applicants from qualified individuals, irrespective of their race, religion, skin, color, nationality, age, disability status, ancestry, sex, sexual orientation, gender identity or expression, marital status, family structure, mental health status, or any other characteristic.
Only shortlisted candidates will be contacted.