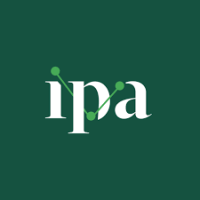 Job Description
Position : Research Associate
Position Summary
Innovations for Poverty Action (IPA) is an international non-profit research organization. Based in New Haven, CT, with offices in Washington, D.C. and worldwide, IPA works with development partners and academic researchers to create and evaluate approaches to solving development problems, to communicate "what works" in development and to scale up successful projects in a variety of fields, including health, education, microfinance, governance, and agriculture.
We believe the most effective solutions are locally grounded. We have built a strong locally led presence in 22 countries across Africa, Asia, Latin America, and the Caribbean. In Ghana, IPA has been conducting research since 2004. Since its official registration in 2008, IPA Ghana has continued its tradition of rigorous, applicable research by building foundational research capacity and conducting evaluations across multiple sectors, including education, health, and agriculture.
IPA Ghana seeks qualified applicants for Research Associate positions for research projects to be based in Tamale, with frequent travel to remote field locations within Ghana. A Research Associate at IPA is generally in charge of one specific long-term research project, which can be related to various sectors, including education, financial inclusion, public health and agriculture.
Responsibilities
The Research Associate will perform a variety of tasks related to managing day-to-day research activities, from planning to implementation and monitoring quality. These include, but are not limited to:
Document all activities related to the project, including preparation of progress and results reports for Principal Investigators, partners, and funding agencies, and sharing them in a timely manner.
Conduct pilot survey exercises, provide feedback on field operations and survey instruments, and refine and finalize survey instruments in collaboration with the Principal Investigators.
Manage surveyors recruitment, training, management and evaluation.
Plan, conduct and lead field research activities including training field staff, team planning and logistics, and data collection.
Ensure adherence to data quality protocols, managing data quality audits and running high frequency checks guided by IPA protocols and monitoring systems.
Ensure that research data and outputs are stored in a confidential and systematic fashion.
Assist in the preparation of research reports, briefs and other documents for management, the Principal Investigators, donors and other external parties.
Assist in managing IPA relationships with implementing partners and other high-level stakeholders involved with the project.
Assist in the enforcement of all IPA Ghana human resources and security policies.
Develop and monitor activity-specific budgets for the project.
Work with IPA Ghana's Finance Team to keep detailed records of all project activities and establish systems to ensure the efficient disbursement and reconciliation of project funds; and Perform other work-related duties that may be assigned.
Required profile for job ad : Research Associate
Qualifications
Education: Bachelor's degree in education, economics, statistics, public policy, or other quantitative social science disciplines (Master's degree preferred).
Quantitative Skills: Strong technical understanding of econometrics, psychometrics, and/or data science is strongly preferred.
Demonstrated proficiency in the use of statistical software such as Stata or R, and experience with data management and data cleaning.
A minimum of 2 years of work experience is required. Experience managing field staff, partner liaison and relationship management in developing countries is strongly preferred.
Excellent management and organizational skills; ability to successfully complete assigned tasks and meet deadlines required.
Communication Skills: Strong oral and written communication skills in the English language are required.
The ability to communicate effectively with diverse audiences including the Principal Investigators, the IPA Ghana management team, implementing partners, government officials, and field staff.
Job criteria for job ad : Research Associate
Job category :

Health and social professions

Industries :

Associative activities

Social, public and human services

Employment type :

Permanent contract – Fixed-term contract

Region :

Ashanti – Brong Ahafo – Central – Eastern – Greater Accra – Northern – Upper East – Upper West – Volta – Western – International

Experience level :
Educational level :
Key Skills :