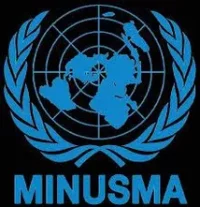 Closing date: Tuesday, 16 May 2023
Posting Title: RATIONS ASSISTANT, FS5
Job Code Title: RATIONS ASSISTANT
Department/Office: United Nations Multidimensional Integrated Stabilization Mission in the Central African Republic
Duty Station: BANGUI
Posting Period: 03 May 2023 – 17 May 2023
Job Opening Number: 23-Logistics and Supply Chain-MINUSCA-207312-F-Bangui (M)
United Nations Core Values: Integrity, Professionalism, Respect for Diversity
Organisational Setting and ReportingThis position is located in Bangui, in the United Nations Multidimensional Integrated Stabilization Mission in Central African Republic (MINUSCA). The Rations Assistant reports to the Senior Logistics Officer through the Rations Officer at the P-3 level.
Responsibilities
Within delegated authority, the Rations Assistant will be responsible for the following duties: * Assists the Rations Officer in implementing the Quality Assurance (QA) procedures as they relate to the supply of food rations to the Mission; which includes, but is not limited to: Canned, Dry, Fresh and Frozen Rations, Bottled Water (BW), Prepared Food, Combat Ration Packs (CRP), Cafeteria Services, Catering and Warehousing Services; * Assists in coordinating with the relevant parties in rations supply chain such as rations supply, warehouses, vehicles to ensure that food delivery procedures are in line with stated QA, health, hygiene requirements and terms and conditions in the rations supply contract(s), Hazard Analysis at Critical Control Points (HAACP), CODEX, the UN Rations Management Guideline and Standard Operating Procedures (SOP) and other relevant international and UN Specifications; * Updates and Implements supply-related Standard Operating Procedures (SOPs) including on Receiving and Inspection, Quality Control (QC)/Quality Assurance (QA), inventory control, reporting and invoice processing; * Verification and validation of proposed suppliers by the contractor and keep updating the database with relevant details. * Various functions in including performance evaluation, receiving delivery data and uploading of substitutions Electronic Rations Management System (eRMS). * Supervises the process for monitoring consumption, inventory-control, stock-checking and write-off to ensure security availability and accountability of materials and assets; * Provides inputs on Mission requirements, procurement-plan and cost-estimates for budget and acquisition planning; * Participates in technical survey visits during Mission start-up and during implementation to ensure the most effective implementation of Mission's operational plans; * Provides technical inputs as required in the development and implementation of supply and service contracts, including in preparing Statements of Work, technical evaluations and presentations to Local Committee on Contracts; * Develops, maintains and updates software and databases such as Galileo for tracking, reconciliation and accounting purposes; * Assists in the implementation of internal controls for Contingent rations management and rations record management; documents cases of non-compliance or poor performance and liaises with the Contract Management Section/Unit for review and referral to UN Headquarters (UNHQ), as appropriate; * Implements the internal control systems including maintenance of accurate and complete accounting, reporting and all electronic/hardcopy records to ensure proper audit trail; * Assists in monitoring and analysing contract performance to ensure compliance with contract terms, schedules and cost objectives; * Assists the Contract Management Section/Unit in the resolution of contractual disputes in the course of contract implementation; * Assist in the management, guidance, development and train staff under his/her supervision; * Performs other related duties as required.
CompetenciesProfessionalism: Knowledge of quality assurance in food distribution operations, practices and rations management. Ability to specify business rules in the specific supply area. Shows pride in work and in achievements. Demonstrates professional competence and mastery of subject matter. Is conscientious and efficient in meeting commitments, observing deadlines and achieving results. Is motivated by professional rather than personal concerns. Shows persistence when faced with difficult problems or challenges; remains calm in stressful situations. Commitment to implementing the goal of gender equality by ensuring the equal participation and full involvement of women and men in all aspects of work. Teamwork: Works collaboratively with colleagues to achieve organizational goals. Solicits input by genuinely valuing others' ideas and expertise; is willing to learn from others. Places team agenda before personal agenda. Supports and acts in accordance with final group decision, even when such decisions may not entirely reflect own position. Shares credit for team accomplishments and accepts joint responsibility for team shortcomings. Client orientation: Considers all those to whom services are provided to be "clients" and seeks to see things from clients' point of view. Establishes and maintains productive partnerships with clients by gaining their trust and respect. Identifies clients' needs and matches them to appropriate solutions. Monitors ongoing developments inside and outside the clients' environment to keep informed and anticipate problems. Keeps clients informed of progress or setbacks in projects. Meets timeline for delivery of products or services to client.
EducationHigh school diploma or equivalent is required.
Job – Specific QualificationTechnical certificate or diploma in at least one of the following areas is required: – Food technology – Food Engineering – Food science – Food and nutrition – Biochemistry
Work ExperienceA minimum of eight (8) years of progressively responsible experience in supply, inventory management, procurement, logistics support preferably in the field of food technology, HACCP, ISO 22000 is required. At least 3 years at the international level in the above areas is required. Experience in managing support services in support of or in a field operation of the United Nations Common System or a comparable international organization is desirable. Experience in conducting food safety management system audits and inspections in food production and catering facilities is desirable. Experience in of Electronic Rations Management Systems is desirable.
LanguagesEnglish and French are the working languages of the United Nations Secretariat. For the position advertised, fluency in English is required; Knowledge of French is desirable.
AssessmentPreviously rostered candidates are not subject to any further assessment and as such, will not be invited for such an assessment.
Special NoticeThis "Recruit from Roster" job opening is only open to roster applicants who are already placed on pre-approved rosters, following a review by a United Nations Central Review Body. Only roster applicants who were placed on rosters with similar functions at the same level are considered to be eligible candidates. Eligible applicants receive an email inviting them to apply. Rostered applicants are encouraged to apply only if they are interested and available to take up the position at the duty station/s specified in the Job Opening. Applying to this job opening carries an expectation to accept the offer, if selected. The United Nations Secretariat is committed to achieving 50/50 gender balance and geographical diversity in its staff. Female candidates are strongly encouraged to apply for this position.
United Nations ConsiderationsAccording to article 101, paragraph 3, of the Charter of the United Nations, the paramount consideration in the employment of the staff is the necessity of securing the highest standards of efficiency, competence, and integrity. Candidates will not be considered for employment with the United Nations if they have committed violations of international human rights law, violations of international humanitarian law, sexual exploitation, sexual abuse, or sexual harassment, or if there are reasonable grounds to believe that they have been involved in the commission of any of these acts. The term "sexual exploitation" means any actual or attempted abuse of a position of vulnerability, differential power, or trust, for sexual purposes, including, but not limited to, profiting monetarily, socially or politically from the sexual exploitation of another. The term "sexual abuse" means the actual or threatened physical intrusion of a sexual nature, whether by force or under unequal or coercive conditions. The term "sexual harassment" means any unwelcome conduct of a sexual nature that might reasonably be expected or be perceived to cause offence or humiliation, when such conduct interferes with work, is made a condition of employment or creates an intimidating, hostile or offensive work environment, and when the gravity of the conduct warrants the termination of the perpetrator's working relationship. Candidates who have committed crimes other than minor traffic offences may not be considered for employment. Due regard will be paid to the importance of recruiting the staff on as wide a geographical basis as possible. The United Nations places no restrictions on the eligibility of men and women to participate in any capacity and under conditions of equality in its principal and subsidiary organs. The United Nations Secretariat is a non-smoking environment. Reasonable accommodation may be provided to applicants with disabilities upon request, to support their participation in the recruitment process. The paramount consideration in the appointment, transfer, or promotion of staff shall be the necessity of securing the highest standards of efficiency, competence, and integrity. By accepting an offer of appointment, United Nations staff members are subject to the authority of the Secretary-General and assignment by him or her to any activities or offices of the United Nations in accordance with staff regulation 1.2 (c). In this context, all internationally recruited staff members shall be required to move periodically to discharge new functions within or across duty stations under conditions established by the Secretary-General. Applicants are urged to follow carefully all instructions available in the online recruitment platform, inspira. For more detailed guidance, applicants may refer to the Manual for the Applicant, which can be accessed by clicking on "Manuals" hyper-link on the upper right side of the inspira account-holder homepage. The evaluation of applicants will be conducted on the basis of the information submitted in the application according to the evaluation criteria of the job opening and the applicable internal legislations of the United Nations including the Charter of the United Nations, resolutions of the General Assembly, the Staff Regulations and Rules, administrative issuances and guidelines. Applicants must provide complete and accurate information pertaining to their personal profile and qualifications according to the instructions provided in inspira to be considered for the current job opening. No amendment, addition, deletion, revision or modification shall be made to applications that have been submitted. Candidates under serious consideration for selection will be subject to reference checks to verify the information provided in the application. Job openings advertised on the Careers Portal will be removed at 11:59 p.m. (New York time) on the deadline date.