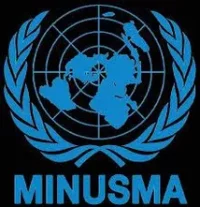 Closing date: Monday, 8 May 2023
Posting Title: ADMINISTRATIVE ASSISTANT, FS5 (Temporary Job Opening)
Job Code Title: ADMINISTRATIVE ASSISTANT
Department/Office: United Nations Multidimensional Integrated Stabilization Mission in the Central African Republic
Duty Station: BANGUI
Posting Period: 03 May 2023 – 09 May 2023
Job Opening Number: 23-Administration-MINUSCA-208182-J-Bangui (M)
United Nations Core Values: Integrity, Professionalism, Respect for Diversity
Organisational Setting and ReportingThis position is located in Bangui, in the Office of the Special Representative of the Secretary General (SRSG) for the Central Africa Republic and Head of the United Nations Multidimensional Integrated Stabilization Mission in the Central African Republic (MINUSCA). The Incumbent will report to the Senior Adviser to the SRSG through the Administrative Officer.
Responsibilities
Under the overall guidance of the Senior Advisor to the SRSG/Team Leader and the direct supervision of the Administrative Officer, the Administrative Assistant, within delegated authority, will perform the following duties: General Administration
 Coordinates the provision of guidance, training, and daily supervision to junior staff.
 Handles all administrative matters pertaining to the Senior Advisor to the SRSG: processing attendance, leave and travel requests, leave reports, expense reports, etc.
 Identifies and resolves diverse issues and problems as they arise, determining the appropriate actions.
 Coordinates extensively with service units and liaises frequently with internal team members both at Headquarters and in the field mission.
 Serves as Focal Person for Share Point and for the SRSG's resources of documentation: research, retrieve and manage their compilation, distribution, processing and filing.
 Serves as Focal Person for UMOJA and other IT trainings in the office of the SRSG (OSRSG)
 Takes the lead in the management of the correspondence log system in OSRSG
 Oversees the work of drivers; submit all relevant monthly overtime payment requests; ensure proper maintenance of office vehicles.
 Serves as Training focal person: UMOJA, SharePoint, Inspira and other IT tools.
 Prepares correspondence and justifications as required on general administrative or specialized tasks that may be of a confidential nature within assigned areas of responsibility as assigned by the SRSG and/or the Senior Advisor.
 Establishes and maintain a filing system for OSRSG's correspondence and files, drafts and dispatches routine correspondence as instructed, as well as memoranda of an administrative nature.
 Coordinates the secretarial service of the office, distributes special assignments to other staff in the unit and clear correspondence for the supervisor's signature.
 Takes dictation on a variety of subject-matters, ensuring that spelling, punctuation, and format are correct, and where necessary, maintaining a high-level of confidentiality.
 Performs other related administrative duties: physical space planning and the identification of office technology needs and maintenance of equipment, software, and systems, organizes and coordinates seminars, conferences, and translations. Human Resources Management
 Coordinates actions with respect to transactions related to the administration of the section's/office's human resource activities, e.g., recruitment, placement, relocation, performance appraisal, job classification reviews, separation of staff members, training etc., ensuring consistency in the application of UN rules and procedures. Liaises with the relevant administrative and human resources offices as required.
 Oversees the maintenance of vacancy announcement files and keeps track of status of vacancy announcements.
 Maintains records of the performance evaluation status of the section/office. Assists in formulating responses related to rebuttal cases.
 Advises staff on visa matters and other relevant rules and regulations; coordinates the induction and orientation of new staff members in the section/office.
 Provides advice and answers queries on classification procedures and processes.
 Provides information and advice to staff/consultants with respect to conditions of service, duties and responsibilities, privileges and entitlements under the Staff Rules and Regulations.
 Monitors section's/office's staffing tables for a variety of human resource activities, e.g., appointments, retirements, expiration of appointments, reassignments, transfers and movement of staff. Budget and Finance
 Provides expert assistance and coordination in the preparation and development of the section's/office's work plan and budget.
 Assists in monitoring budget/work plan with respect to various budgets, on a regular basis, suggests reallocations of resources and implement the reallocations as necessary.
 Collects data from relevant databases and prepare customized financial reports when required.
CompetenciesProfessionalism: Ability to perform a broad range of administrative functions which should include budget/work programme, human resources, and database management. Knowledge and application of various United Nations administrative rules and regulations in work situations. High degree of commitment to ensure proper use of the Office's resources. Shows pride in work and in achievements. Demonstrates professional competence and mastery of subject matter. Is conscientious and efficient in meeting commitments, observing deadlines and achieving results. Is motivated by professional rather than personal concerns. Shows persistence when faced with difficult problems or challenges; remains calm in stressful situations. Teamwork: Works collaboratively with colleagues to achieve organizational goals. Solicits input by genuinely valuing others' ideas and expertise; is willing to learn from others. Places team agenda before personal agenda. Supports and acts in accordance with final group decision, even when such decisions may not entirely reflect own position. Shares credit for team accomplishments and accepts joint responsibility for team shortcomings. Client orientation: Considers all those to whom services are provided to be "clients" and seeks to see things from clients' point of view. Establishes and maintains productive partnerships with clients by gaining their trust and respect. Identifies clients' needs and matches them to appropriate solutions. Monitors ongoing developments inside and outside the clients' environment to keep informed and anticipate problems. Keeps clients informed of progress or setbacks in projects. Meets timeline for delivery of products or services to clients.
EducationHigh school diploma or equivalent is required.
Job – Specific QualificationTechnical or vocational certificate in administrative services, finance, human resources, business administration or personnel management is required.
Work ExperienceAt least eight (8) years of progressively responsible experience within the United Nations system or the private sector in the field of administration, finance, accounting, human resources, audit, or in other related fields is required. A minimum of three (3) years of supervisory experience is required. Experience with Enterprise Resource Planning platforms (UMOJA) is desirable. Experience in the United Nations Common System (UN peacekeeping political missions, or UN agencies, Funds and Programmes) or a comparable international organization or non-governmental organization in a conflict or post-conflict environment is desirable.
LanguagesEnglish and French are the working languages of the United Nations Secretariat. For the position advertised, fluency in English is required; knowledge French is desirable.
AssessmentEvaluation of qualified candidates may include an assessment exercise which may be followed by competency-based interview.
Special Notice
 This position is temporarily available. If the selected candidate is a staff member from the United Nations Secretariat, the selection will be administered as a temporary assignment.
 While this temporary assignment may provide the successful applicant with an opportunity to gain new work experience, the selection for this position is for a limited period and has no bearing on the future incumbency of the post.
 Subject to the funding source of the position, the eligibility for this temporary job opening may be limited to candidates based at the duty station.
 This temporary job opening may be limited to "internal candidates," who have been recruited through a competitive examination administered according to staff rule 4.16 or staff selection process including the review of a central review body established according to staff rule 4.15.
 Staff members of the United Nations common system organizations who will reach the mandatory age of separation or retirement within the duration of the current temporary need period are not eligible to apply.Submitting an application or selection for the current temporary job opening does not delay or increase the mandatory age of separation.
 Retirees above the mandatory age of separation who wish to be considered for the current temporary job opening must indicate the reason for their last separation as "retirement." Such retirees shall not be employed by the Organization, unless (a) the operational requirements of the Organization cannot be met by staff members who are qualified and available to perform the required functions; and (b) the proposed employment would not adversely affect the career development or redeployment opportunities of other staff members and represents both a cost-effective and operationally sound solution to meet the needs of the service. The United Nations Secretariat is committed to achieving 50/50 gender balance and geographical diversity in its staff. Female candidates are strongly encouraged to apply for this position.
United Nations ConsiderationsAccording to article 101, paragraph 3, of the Charter of the United Nations, the paramount consideration in the employment of the staff is the necessity of securing the highest standards of efficiency, competence, and integrity. Candidates will not be considered for employment with the United Nations if they have committed violations of international human rights law, violations of international humanitarian law, sexual exploitation, sexual abuse, or sexual harassment, or if there are reasonable grounds to believe that they have been involved in the commission of any of these acts. The term "sexual exploitation" means any actual or attempted abuse of a position of vulnerability, differential power, or trust, for sexual purposes, including, but not limited to, profiting monetarily, socially or politically from the sexual exploitation of another. The term "sexual abuse" means the actual or threatened physical intrusion of a sexual nature, whether by force or under unequal or coercive conditions. The term "sexual harassment" means any unwelcome conduct of a sexual nature that might reasonably be expected or be perceived to cause offence or humiliation, when such conduct interferes with work, is made a condition of employment or creates an intimidating, hostile or offensive work environment, and when the gravity of the conduct warrants the termination of the perpetrator's working relationship. Candidates who have committed crimes other than minor traffic offences may not be considered for employment. Due regard will be paid to the importance of recruiting the staff on as wide a geographical basis as possible. The United Nations places no restrictions on the eligibility of men and women to participate in any capacity and under conditions of equality in its principal and subsidiary organs. The United Nations Secretariat is a non-smoking environment. Reasonable accommodation may be provided to applicants with disabilities upon request, to support their participation in the recruitment process. The paramount consideration in the appointment, transfer, or promotion of staff shall be the necessity of securing the highest standards of efficiency, competence, and integrity. By accepting an offer of appointment, United Nations staff members are subject to the authority of the Secretary-General and assignment by him or her to any activities or offices of the United Nations in accordance with staff regulation 1.2 (c). In this context, all internationally recruited staff members shall be required to move periodically to discharge new functions within or across duty stations under conditions established by the Secretary-General. Applicants are urged to follow carefully all instructions available in the online recruitment platform, inspira. For more detailed guidance, applicants may refer to the Manual for the Applicant, which can be accessed by clicking on "Manuals" hyper-link on the upper right side of the inspira account-holder homepage. The evaluation of applicants will be conducted on the basis of the information submitted in the application according to the evaluation criteria of the job opening and the applicable internal legislations of the United Nations including the Charter of the United Nations, resolutions of the General Assembly, the Staff Regulations and Rules, administrative issuances and guidelines. Applicants must provide complete and accurate information pertaining to their personal profile and qualifications according to the instructions provided in inspira to be considered for the current job opening. No amendment, addition, deletion, revision or modification shall be made to applications that have been submitted. Candidates under serious consideration for selection will be subject to reference checks to verify the information provided in the application. Job openings advertised on the Careers Portal will be removed at 11:59 p.m. (New York time) on the deadline date.