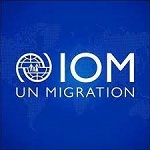 SPECIAL VACANCY NOTICE
Open to Internal and External Candidates
Position Title: Project Administrative Assistant
Vacancy Number: SVN/IOMSO/002/2023
Duty Station: IOM Somalia in Mogadishu, Somalia.
Classification: General Service Category, Grade G4
Type of Appointment: Special Short Term, Six Months with possibility of extension
Estimated Start Date: As soon as possible
Closing Date : 31 January 2023
Established in 1951, IOM is a Related Organization of the United Nations, and as the leading UN agency in the field of migration, works closely with governmental, intergovernmental and non-governmental partners. IOM is dedicated to promoting humane and orderly migration for the benefit of all. It does so by providing services and advice to governments and migrants.
IOM is committed to a diverse and inclusive work environment. Internal candidates are eligible to apply to this vacancy. For the purpose of the vacancy, internal candidates are considered as first-tier candidates.
Context:
There are 7.2 million people in need of humanitarian assistance in Somalia. The country also has one of the highest numbers of Internally Displaced Peoples (IDPs) in the world with more than 2.9 million who have been displaced by conflict, insecurity, forced evictions, droughts, and floods. Clan disputes, protests, the weakness of the national forces, the gradual withdrawal of the African Union Mission in Somalia, Islamic State and continuing AS attacks cause insecurity and instability across Somalia. Somalia is currently experiencing a severe drought and it is anticipated that 1 million individuals could be newly displaced in 2022.
The IOM Somalia mission is implementing frontline activities as well as taking the lead in the Displacement Tracking Matrix (DTM) programme, which encompasses mobility tracking, flow monitoring, and surveys components that aim at supporting evidence-based programming. As co-chair of the Information Management and Assessments Working Group (IMAWG), and key member of Internally Displaced Peoples Working Group (IDPWG), the DTM programme is enabling humanitarian actors plan and respond to needs in Somalia and across the region.
Under the direct supervision of Senior Operations and Admin Assistant, and the overall supervision of the DTM Programme Manager, the incumbent is expected to perform the following duties;
Core Functions / Responsibilities:
Assist the DTM team with daily administrative tasks related to all activities associated with Mobility Tracking, Flow Monitoring, Emergency Trends Tracking and Transhumance Tracking Tool.
Ensure proper documentation of all activities related to DTM and collect supporting documents to process procurement and finance related tasks in a timely manner, following up within the team and across departments where necessary.
Ensure that all necessary supporting documents related to vendor requests are provided before payment request is submitted to Finance.
In close coordination with Senior Operations and Administrative Assistant follow up pending project tasks and update relevant staff members regarding needed actions whenever it's required.
Support logistical and administration aspects of organization of workshops, trainings and other events.
Provide administrative and logistical planning support to staff and enumerators regarding duty travel, travel authorizations, security clearance, accommodation, and expense claims.
Maintain electronic and hard copy filing systems and support re-organizing the filing system as needed.
Keep track and update contact lists for enumerators.
Ensure regular liaison with Field Assistants in order to provide timely support to the field teams, as needed.
Informally translate to English any needed supporting documents in the local language.
Provide administrative support to Supervisor in purchase and payment requests, following up of delivery and progress of activities, follow up payment status, in coordination with procurement and resource management unit.
Perform other required duties assigned by direct supervisor and DTM Program Manager.
Required Qualifications and Experience
Education
Bachelor's degree with 2 years of relevant work experience in general administration or
High School degree with 4 years of relevant work experience in general administration.
Experience
Professional experience in financial administration.
Experience working with international organizations in particular IOM an advantage.
Strong computer skills, specifically hands-on experience in usage of MS Office.
Skills
Demonstrated proficiency and knowledge of information technology in Microsoft Office applications especially Excel, Word, and PowerPoint.
Good teamwork and ability to work independently.
Effective communication and presentation skills.
Languages
Fluency in English and Somali both written and spoken is required.
Required Competencies
Values
Inclusion and respect for diversity: respects and promotes individual and cultural differences; encourages diversity and inclusion wherever possible.
Integrity and transparency: maintain high ethical standards and acts in a manner consistent with organizational principles/rules and standards of conduct.
Professionalism: demonstrates ability to work in a composed, competent and committed manner and exercises careful judgment in meeting day-to-day challenges.
Core Competencies – behavioural indicators level 1
Teamwork: develops and promotes effective collaboration within and across units to achieve shared goals and optimize results.
Delivering results produces and delivers quality results in a service-oriented and timely manner; is action oriented and committed to achieving agreed outcomes.
Managing and sharing knowledge continuously seeks to learn, share knowledge and innovate.
Accountability: takes ownership for achieving the Organization's priorities and assumes responsibility for own action and delegated work.
Communication: encourages and contributes to clear and open communication; explains complex matters in an informative, inspiring and motivational way.
Other
Any offer made to the candidate in relation to this vacancy notice is subject to funding confirmation.
Appointment will be subject to certification that the candidate is medically fit for appointment and verification of residency, visa and authorizations by the concerned Government, where applicable.
Only candidates residing in either the country of the duty station or from a location in a neighbouring country that is within commuting distance of the duty station will be considered. In all cases, a prerequisite for taking up the position is legal residency in the country of the duty station, or in the neighbouring country located within commuting distance, and work permit, as applicable.
How to apply
Interested candidates should submit CV and a cover letter indicating the Special Vacancy Notice Number (SVN No.), Position Title and the Duty Station with three professional referees and their contacts (both email and telephone) to: [email protected]
No Fees: IOM does not charge a fee at any stage of its recruitment process (application, interview, processing, training, or other fee).
Posting period:
From 25.01.2022 to 31.01.2023
Only shortlisted applicants will be contacted.