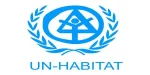 Closing date: Tuesday, 14 March 2023
Posting Title: Programme Coordinator- SDG Cities Canada
Department/Office: United Nations Human Settlements Programme
Duty Station: NAIROBI
Posting Period: 28 February 2023 – 14 March 2023
Job Opening Number: 23-United Nations Human Settlements Programme-203059-Consultant
United Nations Core Values: Integrity, Professionalism, Respect for Diversity
Result of ServiceThe consultant's overall objective is to ensure collaboration and operational efficiency needed in the implementation of the SDG Cities Flagship programme and Youth2030 Phase 2 project. In doing so, the consultant implements, monitors, evaluates and reports on the SDG Cities programme and Youth 2030 Phase 2 project. Develops and maintains effective working relationships.
Work LocationHome-based.
Expected duration8 months
Duties andResponsibilities
Organizational Setting: UN-HABITAT, Global Solutions Division, Programme Development Branch. Duty Station: Nairobi UN-Habitat, the United Nations Human Settlements Programme, is mandated by the UN General Assembly to promote socially and environmentally sustainable towns and cities with the goal of providing adequate and affordable housing for all. It works with organizations at every level, including all spheres of government, civil society and the private sector, to help build, manage, plan and finance sustainable urban development. SDG Cities facilitates global collaboration to enable cities to accelerate the achievement of the SDGs and improve quality of life. It offers a systematic way to support cities become sustainable and resilient by connecting a value chain of data, inclusive, evidence-based strategic planning, strengthened capacity of local institutions and the development and financing of high impact projects. It aims reach 1000 cities and 1 billion lives by 2030 by providing cities with: 1) an online bank of tools for data collection and analysis, institutional capacity development and project preparation and financial matchmaking; 2) support hubs that provide technical backstopping support backstopping to participating cities at each stage of the SDG City cycle; 3) strategic partnerships with cities and investors, and 4) recognizing the achievement of cities through SDG Cities Certification. DUTIES AND RESPONSIBILITIES Under the supervision of the Programme Management Officer, Human Rights and Social Inclusion unit and reporting to the Inter-Regional Adviser, Programme Development Branch, the consultant will undertake the following duties and responsibilities: 1. Develop the framework for localizing global UMF Indicators to national, regional or local context. 2. Prepare terms of reference for national State of SDGs in cities reports, assessment templates and research model. 3. Lead the drafting of the National States of SDG in cities report. 4. Develop communication materials for city's engagement in national State of SDGs in Cities report and related events. 5. Develop detailed standards, communications materials and internal certification process for SDG Cities Certifications and lead the piloting of the certification process. 6. Develop communications materials format to showcase national urban SDG achievements for international conferences and national SDG awareness events. 7. Organize the CMHC Housing Session to be held on March 30 including but not limited drafting of the event's concept note and agenda, database list of proposed panelists or speakers, communication with the partners and organizing committee and handle the event's logistics. 8. Development of Technical Hub communication materials and awareness raising. 9. Develop and implementation of certification process for Promising Practices, similar to the SDG Cities Certification process, which is used to rank current 150 promising practices and future ones. 10. Finalize Global Compendium of Promising Practices in print, video and online version. Prepare for the printing 1000 copies.
Qualifications/special skillsMaster's degree in International Relations, preferably in: Project Management, Social Sciences, International Development, Programme Support and Political Science is required. Relevant working experience, of at least 10 years, in the field of Project Management is required.
LanguagesEnglish and French are the working languages of the United Nations. Fluency in English is required.
No FeeTHE UNITED NATIONS DOES NOT CHARGE A FEE AT ANY STAGE OF THE RECRUITMENT PROCESS (APPLICATION, INTERVIEW MEETING, PROCESSING, OR TRAINING). THE UNITED NATIONS DOES NOT CONCERN ITSELF WITH INFORMATION ON APPLICANTS' BANK ACCOUNTS.