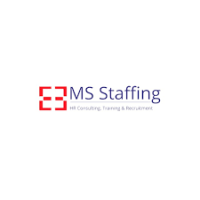 Category: Business Development
Job Description 
A luxury ready-to-wear brand designed for women is hiring a Production Manager. The ideal candidate will play a vital role in overseeing all aspects of production to ensure the smooth and efficient running of manufacturing processes towards the success and growth of the organization.
Roles & Responsibilities
• Plan and organize production schedules.
• Ensure products meet quality standards and the desired timelines.
• Evaluate performances and implement improvement practices to production processes.
• Manage all activities within the production process, including equipment use and maintenance.
• Liaise with relevant departments to ensure and monitor supply chain delivery.
• Estimate production costs and prepare budgets and reports.
• Ensure that all the legal regulations and safety protocols are upheld.
Required skills & Qualifications
• Bachelors degree in Business Management or related field.
• 3+ years of experience as a Production Manager.
• Ability to lead and manage a team efficiently and effectively.
• Excellent written and verbal communication skills.
• Must possess strong organizational skills and high attention to details.
• Should have a good understanding of safety regulations.
• Must possess strong project management skills.
• A proven experience in a similar role, preferably within the fashion or luxury retail industry is a plus.
Location: Accra
How To Apply For The Job
Send CVs to:
Closing Date: 30 November, 2023