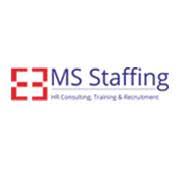 Category: Accounting / Auditing
A FinTech company located in Accra is recruiting an Internal Auditor.
Duties and Responsibilities
• Evaluate financial documents for accuracy and compliance with regulations.
• Identify the financial risk of the company and offer recommendations to mitigate them.
• Identify accounting and financial record-keeping processes that can be improved.
• Ascertain and recommend measures to address costs inefficiencies and unprofitability.
• Assess the efficiency and productivity of staff and make recommendations for improvement.
• Present findings to management in due time.
• Conduct meetings with senior management to share findings where necessary.
• Keep a check on processes and regulations, ensuring compliance with financial policies and regulations.
• Conduct sites visits regularly or according to special requests.
• Provide a qualitative and quantitative evaluation based on empirical data findings.
Qualification Required & Experience
• Chartered Accountant with a minimum of three (3) years post qualification experience in auditing roles.
• Certified Information Systems Auditor (CISA) and / or Bachelors or Masters Degree in Accounting or Finance, Information Systems, will be added advantage.
• Knowledge of Legal and IT Systems, Documentation and Record Keeping.
• Attention to Detail, Problem Solving, Critical Thinking, Analysis, Teamwork, Written and Verbal Communication, Interpersonal
Communication.
Location: Accra
How To Apply For The Job
Interested candidates should send CVs to:
Closing Date: 30 November, 2023